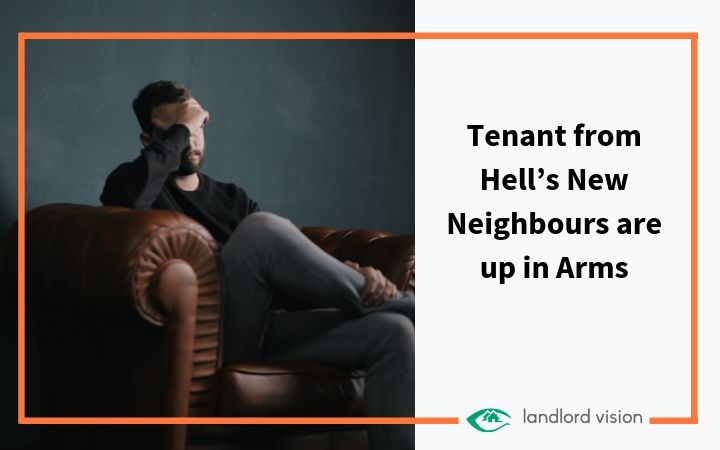 When the tenant from Hell was finally evicted from her old home in Hull, her jubilant neighbours immediately organised a street party and her landlord breathed a big sigh of relief. Unfortunately, it wasn't long before Ms Bentley was up to her old tricks in a new neighbourhood…
Landlord Left with a Huge Bill
Bentley caused no end of damage at her old address. Her landlord estimated that the repair bill for fixing the damage to the property was in the region of £25k. She smashed windows, ripped up floorboards, and left gaping holes in walls before she left. And that was in addition to months of antisocial behaviour, which she blamed on squatters and drug users taking over her property while she wasn't there.
Some people were sympathetic to her plight. One neighbour at her new property said she thought she just needed some extra support.
"I'm sure she has not meant for her life to be the way it is but she is the only one in control of it and it has followed her from one address to another. It makes you wonder whether it really is all other people's fault and she has got to take some of the blame."
She's now of the opinion, like every other resident on the street, that Bentley needs to leave. And she isn't the only one.
Anti-Social Behaviour Issues
Her new neighbours have reported loud noises all night long, shouting and screaming, people coming and going at all hours, and music blaring out. For those people who work regular hours and need to get a good night's sleep, life is now a living nightmare.
"My husband works and he is losing sleep because of the music and the coming and going of people. Everyone wants rid of her and it's causing a lot of distress," said one.
"I finish work at midnight and they are noisy all the time. They argue with each other and it's a big problem. I've got two daughters who are 15. They go to school and sometimes they can't sleep because of the noise and the music. It's very frustrating," said another.
At least one resident has put their home up for sale in a bid to escape the noise and bad behaviour, but most can't afford to leave. In the meantime, the tenant from hell continues to cause problems and make everyone's life a misery.
Have you had a tenant like this? If so, how did you handle the situation? Let us know!
Read More Like This:
Would you Dare Give Your Tenants Rules Like This
Big Brother Landlords are Spying on Tenants
Council pay £500k Housing Benefit to a Rogue Landlord They'd Banned From Operating