How to Work out Rental Yield
If you're working out rental yield for a single property, or properties you already own, it's straightforward. Divide your annual rental income by the property value and then multiply it by 100 to get your yield percentage.
Don't forget to exclude anything from your annual rental income that you regularly spend on the properties or their maintenance, or your yield percentage won't be accurate.
Use our handy graphic below as a reminder: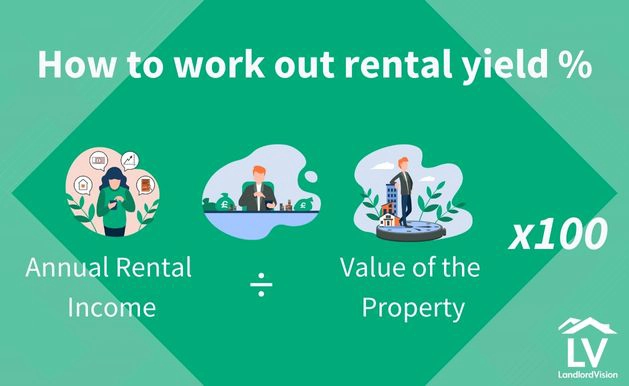 If you're working out the rental yield for a property you don't own yet or one you don't have tenants in this will be difficult. You might not yet know how much rent you'll charge or how much your property expenses will be. In this instance you can use estimated figures but be aware that your rental yield calculation is only as accurate as the numbers you put into it.