New: Bank feeds via Open Banking to import bank statement lines automatically.
All. The. Features. You. Need
Landlord Vision is the all-in-one property management software you need to stay organised, stay compliant and stay sane
Get everything you need to manage your portfolio (whether you have 2 or 200 properties)
It's intuitive and easy-to-learn software (and you'll get amazing free support from our team)
Work anywhere with our cloud-based mobile app (so you're getting work done wherever you are)
Automate key tasks, like collecting rent (and get notified if a payment is missed)
Always keep on the right side of the law (with legal docs and tax reports that are kept up-to-date with government regulations)
And get automatic reminders (so you never have to worry about missing an important property or tenancy event again)
Suggest any new features that you'd like to see in the software and vote on our development priorities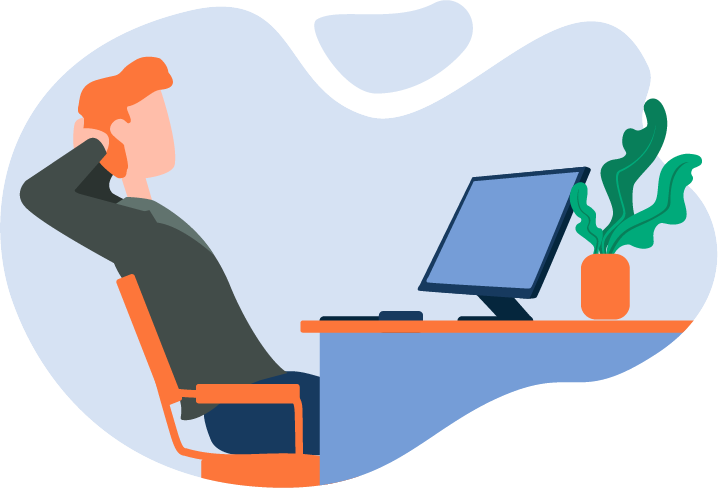 Powerful landlord software features so you don't have to work every hour under the sun…
Get full accounting capabilities
With an in-built double-entry bookkeeping system, you can easily track and manage every penny that flows in and out of your portfolio.
Custom software designed for residential landlords by landlords
Easily record all property related expenses and income
No need for other accounting software (so no frustrating syncing)
Add bank accounts and import statements for easy reconciliation
Open banking integration allowing for automatic import of bank feeds with statement lines ready for quick reconciliation
See individual property or portfolio-wide performance at a glance
Give your accountant free access so they can get the numbers they need
Effortlessly manage each property
Each property you manage has a bunch of documents, repeating tasks and specific information that need to be recorded and monitored. Now it's easy…
Keep all important property related information in one place
Manage by the room (perfect for HMOs, students and multi-lets)
Set up and record utility suppliers and readings
Securely store property images and key documents for easy access
Track keys so you always know who has what
Set up automatic reminders for specific property related tasks
Managing tenants is now a breeze
When your tenants are happy, you can relax. So efficient management of your tenancies is the key to a hassle-free life.
Record all tenancy information and documents in one place
Assign tenants to properties and individual rooms (HMOs)
View payment schedules to see what's due and what's in arrears
Easily track letting agent (and LHA) fees, payments and statements
Manage guarantors and track deposit scheme activity
Give tenants limited access to relevant documents and log all correspondence
Easily track all your expenses
Record and monitor every penny you spend, so you're always in control of your expenses (and never accidentally overstate your income).
See exactly what you're spending on each property at a glance
Gain better visibility of your expenses so you can work to reduce them
Easily set up repeat expenses, such as insurance payments
Raise credit notes, record partial payments and account for refunds
Quickly record expenses with our mobile app so you never forget
Assign costs on the portfolio, property or individual room level
Quickly create expenses from receipts which you can email, upload or import via Dropbox
Get up-to-date legal documents
Forget about searching Google for legal documents. You get access to the templates you need to stay on the right side of the law (all regularly checked by tenancy lawyers).
Full tenancy agreements (for England & Wales and Scotland)
Tenant deposit receipt letter and deposit protection forms
Rent demand and increase letters
Section 21 and section 8 notices
Inventory management checklists
Rent guarantee and tenant extension letters and more…
Keep on top of every important task
With so many things to keep an eye on, it's easy to forget to do something. Now you have the tool to keep on top of it all.
Get reminders for overdue and upcoming rent payments
Track expiring tenancies, certificates, insurances and mortgages
Set a range of automatic notifications for key property tasks
Get in-app and email notifications so you never drop the ball
Use the fully integrated calendar to show upcoming tasks
Easily export calendar reminders to Outlook and Google
Powerful reports just a click away
With multiple properties, it's hard to always know what's going on. With Landlord Vision reporting, you get a quick snapshot of your portfolio in just a couple of clicks.
Property reports showing everything from occupancy to expenses
Tenant reports to help you manage their needs and your responsibilities
Accounting reports so you always know your exact financial position
Finance reports to monitor mortgages and help you meet lending rules
Tax reports to ensure no end-of-year income tax surprises
And easily filter reports by property or individual room
Always keep the taxman happy
No one likes doing their taxes, let alone paying them. Landlord Vision makes it easy to keep accurate records and avoid end-of-year pain.
Income tax reports using latest HMRC guidelines
Making Tax Digital ready – HMRC restrictions apply
Reporting using either the Cash Basis or Accruals Basis GAAP accounting method
Automatically applies finance cost restrictions from tax year 2017/18 onwards
Get a detailed income tax liability report at portfolio level
Know your tax liability at any point during the year
Tax calculation based on multiple property ownership
Automatic exclusion of non-revenue costs
Manage your property financing
With better visibility of your portfolio's debt structure, you'll be able to more efficiently manage it. Landlord Vision makes that easy.
Track the status of your mortgages and loans at all times
Record capital and interest payments, and see the current balance
Automated regular payment option and payment schedule
Record loan fees and charges and track interest payments
Unlimited number of mortgages and loans per property/portfolio
Gain insight into your portfolio's debt so you can maximise efficiency
This is feature packed landlord software that makes managing your properties a walk in the park.
Yes, help me manage my portfolio
Buy now & save 50% for 6 months or try it free for 14 days
Pricing starts at £10 p/m
Easily cancel anytime
Unlimited support (with no hidden charges)