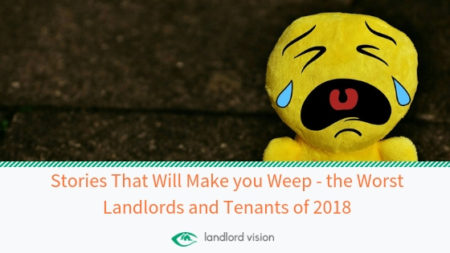 Every year, we hear about rogue landlords and shameless tenants. The government is doing it's best to stamp out exploitative landlords, but there are still plenty of them out there! There are also more than a few feckless tenants keen to take advantage of hapless landlords.
Here is a rundown of some of the worst offenders this year. Read it and weep! If you're a landlord, take notes on how to avoid a similar fate.
Top Rogue Landlords of 2018
There is no shortage of rogue landlord stories to choose from, but here is our pick of the worst offenders from 2018.
Record £1.5 Million Fine for Rogue Landlord
A landlord from Harrow, north-west London, is facing what is believed to be a record fine for numerous offences. The landlord illegally divided family homes to create cramped bedsits.
The Landlord then earned a huge sum of money charging families to live in the sub-standard accommodation. In one instance, he managed to cram 27 people into a four-bed house.
Each of the six families paid around £650 a month to live there. They had to cope with unsanitary bathrooms and a rat-infested kitchen. The landlord was prosecuted for abusing planning law and ordered to pay £1.5 million in fines under the Proceeds of Crime Act or face a nine-year prison sentence.

Eccles Landlord Fined £55k
An Eccles Landlord was hit with a whopping £55k fine when he breached housing regulations in two neighbouring HMOs.
The first property was inspected because of fears that it was overcrowded. Housing inspectors discovered it had inadequate fire safety measures. The gas and electric supplies had also been tampered with.
While there, the inspectors noticed numerous people leaving the adjoining property and decided to investigate. The neighbouring property also had inadequate fire safety measures in place. The landlord was subsequently taken to court and fined.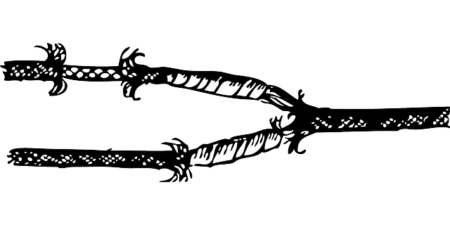 Landlord Fined for Failing to Make Health and Safety Improvements
A St Helens landlord was fined £20k for failing to make essential health and safety improvements to a family property.
The property had dangerous electrics, damp, and smoke alarm issues. The landlord refused to fit smoke alarms, so the local authority had no option but to visit the property and do it for her.
The landlord was then invoiced for the work. The same landlord failed to rectify other issues with the property, so she was later prosecuted.

Corpse Found in Landlord Slum
Some rogue landlords hide their nefarious activities in a cloak of respectability. One landlord from Bristol is now under investigation after a dead tenant was found rotting in his bedroom, despite numerous visits to the property from housing inspectors.
The HMO was run by a Bristol landlord, who had set up a housing charity, supposedly to help vulnerable tenants. Unfortunately, the landlord clearly had less than charitable motives (tax avoidance) and the HMO was allowed to fall apart. The stench of raw sewage from a blocked drain successfully hid the odour of a decaying corpse for several weeks.
The property also had no working toilets, toilets, or sinks, a leaking roof, and damp. The Charity Commission has since opened a statutory enquiry into the landlord's activities and he will probably face trial at a later date. The case is still ongoing at the time of writing this report.

Slum Landlord Allowed Tenants to Live in Dickensian Conditions
Charles Dickens may be long gone, but the nightmare conditions many of his poor characters endured are apparent in the 21st Century. A long-running case against a slum landlord from Southall, London, has finally come to fruition in the courts.
The landlord made a fortune from letting out illegally converted outbuildings to vulnerable families. Despite being served with a planning enforcement notice back in 2014, she failed to demolish them. She was taken to court and found guilty in 2017, but subsequently appealed.
Now, after failing to prove her ill-gotten gains were legitimately earned, she has been fined £18,000, in addition to a confiscation order of £447,552. This is one landlord who won't be enjoying a very merry Christmas…
Landlord Forced Tenants to Sleep in Shifts
In a recent case, a landlord from Wembley was so keen to make money that he crammed 31 tenants into a four-bed property. The squalid property was only licenced for seven people.
The Indian migrant workers were forced to sleep in shifts to maximise sleeping space. Those who worked night shifts slept during the day while regular workers had the beds at night.
One poor woman was forced to sleep in a shed in the garden, which had no lights or heating. The landlord ran the enterprise with her daughter and brother. They made an estimated £112k a year, charging each lucky tenant £65 per week for a bed. They have now been fined a total of £250k and hit with a confiscation order.

If these stories are making you feel a bit queasy, prepare your stomach for more horrific Nightmares before Christmas!
Top Rogue Tenants of 2018
Despite what you may be thinking right now, rogue landlords are in a minority and the vast majority of Britain's landlords are a law-abiding bunch. They take care of their tenants and don't expect them to live in beds in sheds.
Sadly, not all tenants look after their rental homes. Some take great pleasure in trashing the place in response to an eviction notice. And some homes end up in such a state that Kim Woodburn and Aggie Mackenzie from 'How Clean Is Your House' would probably have heart attacks if asked to step inside.
Here are our top picks of the most nightmarish tenants of 2018.
Warning: don't read this while eating your dinner!
Social Housing Landlord Quits Because of Bad Tenants
Landlords are often expected to plug the gaps in the social housing sector by housing vulnerable tenants. A Brighton landlord has spent 20 years providing temporary accommodation to vulnerable people in her block of flats, but by November of this year, she publicly stated she had had enough.
Following numerous cases where tenants had caused extensive damage to the flats, used the accommodation as a base for their drug dealing, and left mountains of rubbish, the landlord declared she was no longer willing to accept social housing tenants. Homeless charities have described the flats as a 'ghetto', but they do have sympathy for the landlord, as they point out many of the tenants have complex mental and physical problems.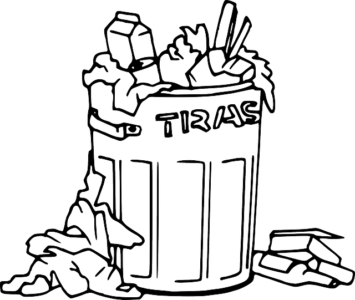 Tenants Leave Behind Rubbish Mountain
A Liverpool landlord discovered a rotting pile of rubbish when he finally managed to evict his nightmare tenants. It took him six long months to get rid the family who'd been freeloading without paying a penny in rent.
When he got the keys, he was shocked to see the squalid state of the property. The electricity supply had been bypassed, the house was full of rubbish, and doors were left hanging off their hinges.
The landlord reckoned he would need to spend at least £3,000 repairing and fumigating the place, and that was on top of the £4,300 in back rent he was owed.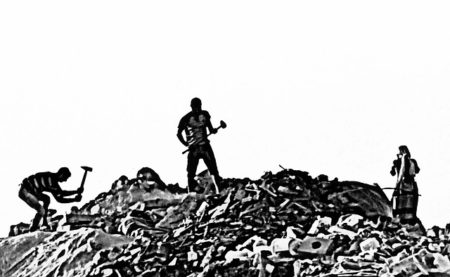 Nightmare Anti-Social Tenant Kicked Out
A Staffordshire landlord was forced to start eviction proceedings against his tenant after she made the neighbours' lives a 'living hell'. The tenant hit the headlines this year when she was taken to court after abusing paramedics in the street, who had been called to provide medical treatment to a neighbour.
This came after a year of anti-social and criminal behaviour problems. Reported incidents included property damage, shouting and swearing, and plenty more incidents of despicable behaviour.
The police were called to the property so many times they applied for a closure order to force the tenant out. The landlord was probably glad to see the back of her.

One Tenant Left Mountains of Poo :'(
A horrified landlord was so disgusted at the state of their property that they posted a video of it online, to warn other landlords.
The stomach-churning video (below) shows rooms full of used toilet paper, dog excrement, and bags of festering rubbish. There's barely enough space to walk around.
One room had clearly been used to house a dog, as the floor was covered in dog poo. Milk and juice bottles littered the kitchen, as well as dirty pots and rotten food. The smell must have been horrific…
Tenant Turned Flat into Drugs Den
A Newcastle Under Lyme tenant has finally been kicked out of his flat after months of antisocial and criminal behaviour made his neighbours' lives a living hell.
Local police worked closely with the Housing Association landlord to put together a dossier of evidence against the nightmare tenant. No doubt neighbours celebrated when he was finally given his marching orders.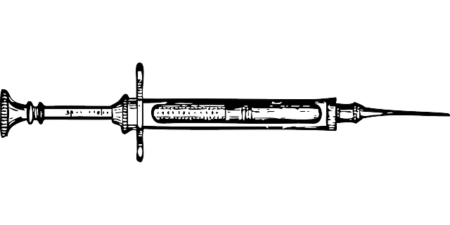 RLA Helped Landlord After Nightmare Tenant Trashed the Property
A London landlord was horrified to find her property had been trashed after her tenants moved out. Brand-new carpets and a kitchen were ruined and, to make matters worse, the managing agents refused to help.
The landlord contacted the Residential Landlords Association for advice. They told her the agents were breaking the law because they were not part of a redress scheme. Armed with this knowledge, the landlord was able to persuade the letting agents to pay for the damage caused by the tenant.

Most tenants pay their rent on time and don't cause too much damage. A thorough tenant checking process can go a long way towards ensuring your tenants are not like the above miscreants, but it is worth saying that you should always be wary.
If a tenant arrives with a fist full of cash and a big smile, ask yourself, are they too good to be true? Don't forget also that even the nicest and most respectable-looking tenants can turn out to be anything but!