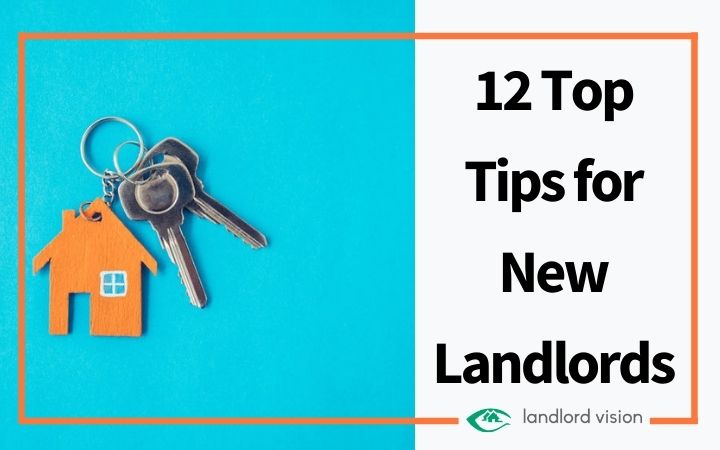 Frequent any landlord forum or Facebook group and you will see that some of the most commonly asked questions come from would-be landlords looking for tips or advice when starting out. It's understandable, purchasing a buy-to-let property is often one of the biggest decisions you will make, second only to buying your own home.
For those thinking about purchasing a buy-to-let property for the first time, it is worth considering the following 12 tips. Understanding and appreciating these points will help to ensure that your first steps on the property investment ladder are successful ones.
Read, Listen and Learn
The key to investment is not having the most money, it is to be intelligent with the money that you have. When purchasing a buy-to-let property, smart investors truly understand what they're doing. They know how to research a property, how to work out the metrics, the common signs to look out for and which properties actually make sense as buy-to-let investments. It almost goes without saying, informed decisions tend to be good decisions.
Increasingly, to become a landlord is to acquire an additional profession. It takes time and experience to develop the knowledge and understanding required to succeed. Before purchasing your first buy-to-let, you should take time to learn about the property market and the requirements of being a landlord. Read, listen and read some more. Purchase books on property investment and how to be a landlord. Read free blogs such as this, listen to podcasts and join forums online. Search for what you do not know so that you can be better equipped when you need to make the decisions that count. These should be the fundamental first steps of any would-be landlord.

Focus on Your Property Strategy
When purchasing a buy-to-let property it is important to ask yourself what you are looking for and what you are trying to achieve. Different properties cater to different types of tenants and each tenant type will have their own unique characteristics which require navigating. It is important to know what tenants you are targeting and what properties appeal to these tenants.
Once you know what type of tenants you are targeting, you can research the property features which are most desirable to them. You can narrow down the locations in which you are searching and the types of property which you intend to view to create a more finite list. Focusing on a specific type of tenant will allow you to build up an understanding of the key requirements for a successful buy-to-let property.
Understand Your Property Taxes
When looking to purchase a buy-to-let property, you need to assess the best structure to minimise your taxes and costs. This is a topic which is well covered in the Landlord Vision blog for a reason. Owning a property in your own name (as a sole trader) or through a limited company can affect everything from the financing options available, through to the land taxes you are liable to pay.
As a general rule of thumb, if you are a higher rate taxpayer or are planning to purchase the first of many properties, then a limited company structure may be more desirable. If you already own a property outright and you are not a higher rate taxpayer, keeping the property in your own name might be the better bet.
You should speak to an accountant and consider the pros and cons in detail before purchasing a property. Having the right structure in place from the outset will save you both time and money in the long run.

Know Your Numbers
Few landlords are mathematical geniuses. However, it is imperative that you become comfortable with some of the key ratios and metrics used by buy-to-let investors. Take time to understand and become comfortable with gross and net yields. Ensure you understand how leverage, capital growth and compounding work. Sit down and work out how much you can afford to spend and how much you need to keep as a rainy-day fund. As a minimum, you should be able to work out and understand the following:
Gross Yield
Net Yield
Loan to Value (LTV)
Return on Investment (ROI)
Once you are comfortable with how the ratios work and why they are important. It is then a question of determining at what point they work for you. Are you happy with a 3% net yield? If you use leverage, are you comfortable that the loan-to-value is appropriate and sufficiently contributes to the return on investment? You should determine your target returns and ratios and use these to filter and assess prospective properties.
Get Your Feet Through the Door
The property market is unique in that no two properties are the same. Even two flats in the same building can be of different sizes, layouts and locations. This means that, for every rule or metric, there is an exception. To properly understand the property market, you need to view as many properties as possible. You should aim to view between 50 and 100 properties before you purchase your first buy-to-let.
When viewing properties, it is not enough to just see them. You need to be able to consider and analyse the properties to determine their worth. In each instance, you want to consider questions such as:
Why is this property listed for the price that it is?
Is this property better or worse than the ones you have viewed previously and why?
What sort of tenants would the property attract and how much rent would it yield?
How much do you think that the property is worth?
It can even be worth keeping a log and writing down the answers to these questions. Doing this allows you to start thinking as a landlord and as an investor.
When you view a significant number of properties before purchasing, you are allowing experience to mould your investment framework. What you will find is that your criteria will undoubtedly change over time. Your understanding of what makes a good and a bad investment will begin to refine and you will be better equipped to judge the value of properties in general.
Don't be Afraid to Low-Ball
Despite what you may think, few properties sell for their listed price. Many properties will sell below their list price – although some in sought after locations may sell for more than they are listed for. Properties tend to be haggled and negotiated over until both buyers and sellers find a price which they are comfortable with. As such, you should never be afraid of putting in a low offer.
When you eventually find a property which you believe meets all of your criteria, it is time to check the sums. You need to determine at what price it makes sense to purchase the property. How much can you afford to pay for the property whilst still meeting your required return? Once you have determined this value, deduct 10-15%. In most cases, the seller will respond asking for more, in which case you can slowly up your bid until you reach your maximum level.
Once the price of a property surpasses the price at which the investment makes sense, it is time to walk away. Many first-time investors become attached to a property and overbid, paying more than it is worth. In reality, losing out on a property and walking away is a badge of professionalism. By viewing numerous properties and being disciplined in the offers you put in, you will eventually purchase the best property for you.
Rely on The Experts
A depressing truth of the property market is that there are some out their who wish to hide or deceive. There are many tricks of the trade which can be used to disguise or hide problems from uninitiated purchasers. Whilst there is a route for recompense, the property market is a market which operates behind the veil of 'buyer beware'.
As a first-time investor or landlord, you will want to avoid the risk of purchasing a property which may incur substantial bills in the future. As such, it is always advisable to rely on the experience of a qualified building surveyor to check the issues you are not trained to see. Many investors will skimp on the cost of a surveyor, only to pay a substantially greater cost further down the line.
When purchasing a property, it is not uncommon to state that your offer is conditional on completion of a building survey. This can be useful on a number of fronts. Firstly, should the surveyor find anything, you can use this as an opportunity to negotiate the price down or re-evaluate your decision. Additionally, it is not unheard of to meet the surveyor during or after a survey to discuss the issues and learn about the checks they make. This can be a valuable learning opportunity for you.
Build Your Network
Few landlords and investors operate alone. The best property investors are surrounded by capable advisors and one of the best things you can do is to build up an experienced and trusted team of people you can rely. Invest in your network and your professional relationships.
If you are planning on using a mortgage, find an experienced and independent mortgage broker early in the process. You will be able to send them properties you are considering to check for any potential complications with financing. Such brokers can be a rich source of advice.
If purchasing properties through auctions or focusing on more niche areas in the buy-to-let market, it can be worthwhile building a relationship with an experienced solicitor who knows the property market. They can advise on everything from the purchase of properties through to the management of disputes. Similarly, when purchasing through a limited company, the right accountant can save you time and hassle. As you grow, their advice can be invaluable.
How do you choose the right advisors? Look for professionals who focus on your market. Make sure your mortgage broker is independent and has experience with the type of properties you wish to purchase. Ensure your solicitor has experience in property law and your accountant has other buy-to-let landlords as customers. The best check is to find out if they themselves have investment properties.
Don't Be Tempted by The Easy Options
The property market can be a minefield of get rich quick schemes and know-it-all personalities. A quick google search of 'investment property' will include a long list of properties supposedly designed for investors. Experienced landlords and investors will tell you that the easy option usually comes at a cost.
Whilst some investors are comfortable with or able to navigate around the common pitfalls of buying buildings marketed as investment properties, you should treat these opportunities with caution. New-build properties often sell at a premium, guaranteed yields tend to be less 'guaranteed' than you might imagine, and large developments can often come with restrictions which severely hamper your ability to find an economical lender. There is no such thing as a free lunch and the best returns tend to come to those willing to put in the time and effort needed to make the best decisions.
Landlord or Letting Agent
One of the big questions you need to ask yourself is whether you will be an active landlord or whether your will be relying on a letting agent. For many, it will be a simple question of whether you have the time and willingness to manage tenants or not. If you have sufficient interest and time, then managing properties yourself can save costs and increase profitability. If you do not, then a letting agent should help to save you time and stress.
If you choose to actively manage your properties, ensure that you are up to date with the legal requirements and responsibilities of being a landlord. You will need to ensure that you routinely complete gas certifications and that the property is in an appropriate condition. When letting the property, you will need to use appropriate tenancy agreements and store deposits in a recognised tenancy deposit scheme. Truthfully, the time savings from using a landlord software package such as Landlord Vision will far exceed the financial cost.
If you choose to use a letting agent, be under no illusion that this will make your investment entirely passive. Owning a buy-to-let property still requires time and effort, even when using a capable letting agent. You will be required to choose the appropriate tenants, negotiate contracts and manage your own letting agent. You will exchange face-to-face contact with tenants for routine calls with your letting agent. Even with an agent, using landlord software will help to make your life easier.
When using an external property manager, you will also need to ensure that you are working with the best possible agent. Try to find an agent which primarily or solely focuses on lettings. Ask other landlords for their opinions on local agents and try to speak directly to the person who will be managing your property, you will need to develop a close working relationship with them.
Keep A Record
Buy-to-let properties in the UK require a significant amount of paperwork, both when they are purchased and when they are let out. This paperwork is a legal requirement and needs to be filled out correctly and kept securely.
A good tip for new landlords is to ensure that all the paperwork you encounter is stored safely and correctly. You will realise the value of doing this when you remortgage for the first time or encounter a dispute. In both instances, you will need to have access to all the documentation relating to your property.
Thankfully, this is something which Landlord Vision was designed to help with. You can create folders and store digital copies of documents against properties and tenancies. The ability to easily access digital copies of your documents at short notice will save you both time and stress.
Know When to Jump In
As this blog has hopefully reinforced, it is not advisable to jump in and buy an investment property without doing your research first. That being said, some investors can face the opposite problem and become restricted by decision paralysis. They wait too long and miss out on too many opportunities in search of the perfect property. Whilst you wait for the perfect property, you could be missing out on a healthy rental income and slowly compounding capital growth. So how do you strike the right balance?
Setting yourself aims and objectives can help you to strike the right balance between researching enough and avoiding decision paralysis. Aim to read a certain number of books and blogs and view a given number of properties. After putting in the time and effort to achieve these goals, use the knowledge you have acquired to find the next best property to invest in. If it meets your requirements and you have completed the appropriate checks and prior viewings, it is time to jump in and become a landlord.
Disclaimer: This 'Landlord Vision' blog post is produced for general guidance only, and professional advice should be sought before any decision is made. Nothing in this post should be construed as the giving of advice. Individual circumstances can vary and therefore no responsibility can be accepted by the contributors or the publisher, Landlord Vision Ltd, for any action not taken, or any decision made to refrain from action, by any readers of this post. All rights reserved. No part of this post may be reproduced or transmitted in any form or by any means. To the fullest extent permitted by law, the contributors and Landlord Vision do not accept liability for any direct, indirect, special, consequential or other losses or damages of whatsoever kind arising from using this post.
Read More Like This.