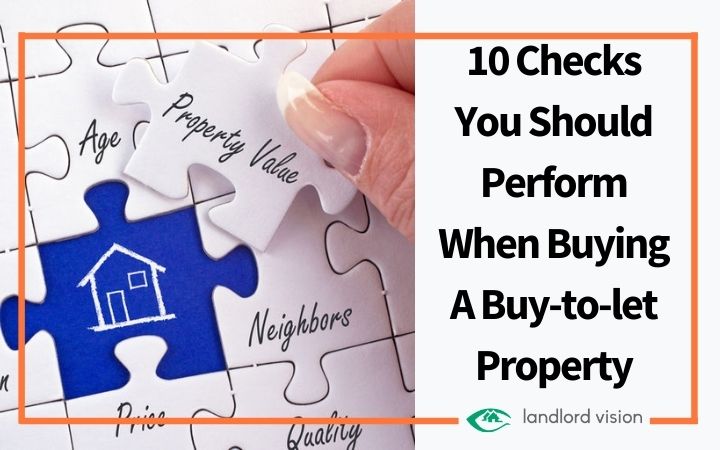 The process of purchasing a buy-to-let property is full of common pitfalls which can trip up the uninitiated and experienced investor alike. Thankfully, a healthy mix of knowledge and research can help to support the process and avoid mistakes. With this in mind, it is important to develop a process which can be used to check and compare investment properties so that you come to the right decision:
1. Researching the Property Market
Without doubt, one of the most important things an investor can do when buying a property is to research the market. It is the most basic form of due diligence and cannot be overdone. Understanding the market in which you are choosing to invest helps to add context when determining the value of an opportunity.
It is important to narrow down the rationale behind investing in an area. If locality is a key factor in determining where you wish to invest, it is important to focus on the local areas which offer the best opportunities in the long run. It can be worth considering the following:
Are there any large infrastructure projects planned?
Are there any large housing development plans and if so, will they enhance the market or saturate the supply of properties?
Are there any large employers planning to enter the local market and is the area dependent on only one major employer?
What is the demographic profile of the area? Young populations will translate into consistent tenant demand in the future and persistent demand for first time buyer properties.
2. Research the Street
Great areas can have bad streets. A common property investment adage is to buy the worst house on the best street. In truth, finding the best street is no easy task. However, you can easily use basic checks to avoid the bad streets.
An important check to make is to look on websites such as www.streetcheck.co.uk which can provide a breakdown of the type of occupants, their employment status and any crime related activity on the street. High levels of crime, especially anti-social behaviour, are a clear warning sign for any street. Additionally, it is worth determining an average price for a given property type in the area. Streets where properties sell in excess of this price can be a good indicator for a sought-after location.
3. Find Comparable Properties
Once a property is found in a good location, the next check is to determine whether the property is priced appropriately. On the face of it, a property might seem to tick all the boxes, however it is still important not to pay over the odds.
Valuers will usually search for three comparable properties which have sold within the past 6-18 months. The properties will be of a similar type and specification to the one they are being compared against and will be as close as possible geographically. This same process is a recommended and replicable check for any property investor. Historic listings can be seen on websites such as Zoopla and Rightmove and can provide both pictures and sales particulars, helping to find the best possible comparables.
4. Always View Properties Twice
It is good practice to always view a property more than once. Ideally, it is best to view a property twice or more, including at different times in the day. Neighbourhoods can have a completely different feel about them depending what time of day it is. Make sure you're able to view the property in full light and also first thing in the morning or on an evening. This can help to rule out any unexpected surprises.
5. Ask the Right Questions
Questions are one of the primary weapons in any landlord's arsenal. When viewing a property, it always pays to ask why the owners are seeking to sell and whether the property has been previously let or owner occupied. This is basic due diligence but can be invaluable in bringing forth potential warning signs. Worthwhile questions might be:
Has the owner conducted any recent work on the property?
How long has the owner occupied the property?
Why are they seeking to sell?
Does the owner have a target price?
Has the property ever been let out?
6. Perform Structural Property Checks
Sometimes properties will require a degree of refurbishment to bring them up to standard. This can often be part of the potential value the property can add. However, the difference in cost and time between a cosmetic refurbishment and rectifying a structural deficiency can be astounding. As such, it is important to keep an eye out for any potential warning signs.
Firstly, visually inspect both the inside and outside of the property for potential cracks. Signs of cracks in walls or near windows are an indication of stability issues with the property. Such problems can be especially expensive to rectify.
The electricals are also a key point of concern as rewiring a house costs in the thousands, not the hundreds. Old electrical fittings which look to be more than 20 years old are the first and easiest warning sign. The next thing to check for is the positioning of the electrical sockets. Sockets which are positioned especially low to the floor can be another indication of old wiring. Scorch marks on sockets and flickering or dim lights are other tell-tale signs.
Damp can be a commonly disguised problem. Often damp can be smelled before its seen, so it is worth having a sniff around to check for musty odours. Mould on walls or ceilings, lifting wallpaper and discoloration can all be indicators. Windows can be a common source of damp and it is worthwhile to check the frames and nearby walls and flooring in particular detail.
Finally, it is worth inspecting the plumbing of the property. The first port of call should be the boiler, check its age and service history if possible. It is also worth inspecting the outside waste pipes to check for evidence of leaks or age. Additionally, pay very close attention to signs of leaks, especially those which occurred away from traditional fixtures and fittings and thus may be significantly more expensive to rectify.
7. Hire A Professional Surveyor
It is worth employing the skills of a RICS qualified surveyor when purchasing a property. Whilst they can be an added expense, the problems they help to avoid could take years upon years to pay off. If there is even the slightest hint of structural issues, it is worthwhile seeking professional guidance. The added benefit of using a surveyor is that if they do find problems with the property, such problems can be used to potentially negotiate the price down.
8. Speak to Neighbours
Depending on who you manage to speak to, conversing with neighbours can sometimes be a fruitful or fruitless exercise. That being said, a casual conversation with neighbours can avoid some of the more frightful pitfalls of property investing.
Its worth ensuring that you are not speaking to a direct neighbour as their advice or opinion may be influenced by personal experiences with the seller and they may be unwilling to give a fully truthful account. That being said, a general conversation with another owner on the street might indicate any risks of anti-social behaviour, proposed future developments or general neighbourhood gossip which may be of value.
9. Speak to Multiple Agents
Intelligent investors leverage the skills and knowledge of others. Sales and letting agents spend their entire careers cultivating a knowledge of the local market and are a useful source of advice. It is worth getting into contact with local letting agents to ask for their estimate of the potential rent a property might earn and its relative let-ability. By the same token, asking sales agents for a rough quote on what a similar property might sell for can be a worthwhile check to help determine the market value.
10. Use A Financial Model
The final check should be to step back and ask whether it all makes financial sense. After investing time and effort into assessing a property, it is not uncommon to become emotionally invested in seeing it come to fruition. With this in mind, it always worth sense checking the property against a formal model.
Sense checking an opportunity using a formal model does not have to be a complex process. The most important thing is to build a framework which highlights the returns and profit you are looking to achieve and inputs the information you now know to determine whether the property still meets all your requirements. This can be as simple as a checklist of key attributes and a rough outline of the costs and expected returns. The important aspect is taking the time to truly consider all of the information you have before making a decision.
Disclaimer: This 'Landlord Vision' blog post is produced for general guidance only, and professional advice should be sought before any decision is made. Nothing in this post should be construed as the giving of advice. Individual circumstances can vary and therefore no responsibility can be accepted by the contributors or the publisher, Landlord Vision Ltd, for any action taken, or any decision made to refrain from action, by any readers of this post. All rights reserved. No part of this post may be reproduced or transmitted in any form or by any means. To the fullest extent permitted by law, the contributors and Landlord Vision do not accept liability for any direct, indirect, special, consequential or other losses or damages of whatsoever kind arising from using this post.
Read More Like This.