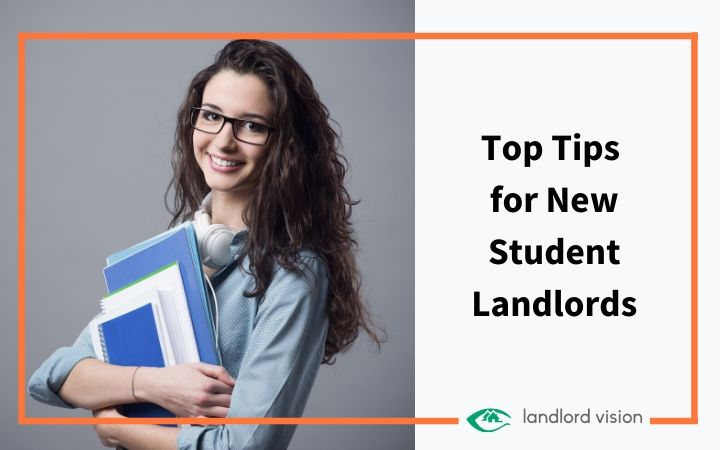 Students are a sound investment decision for many landlords. Whilst there are some downsides to letting to students, there are also significant gains. Rental yields tend to be higher in student properties and demand is consistent. Nevertheless, there is still a lot to think about before you dive in.
In this article, we cover everything you need to know before investing in rental properties targeted at students. If you want to jump straight to the section you're interested in, use the links below. Otherwise, read on!
Why let to Students?
Students represent a large demographic in the private rental sector. The Higher Education Statistics Agency (HESA) reported there were 2.34 million students in 2017/18. This figure included graduate and post-graduate students, overseas students, and also part-time students. A significant number of these students spend some of their time in education living in private rental accommodation.
The main reasons why student lets are worth exploring are:
Demand is consistent – there will always be students in higher education, so you can expect a regular supply of tenants.
Students typically rent in one-year blocks – this provides a consistent income and guaranteed cash flow.
Rental voids are minimal – most students pay upfront for a year, so even if they drop out of their course, you won't lose out.
Rental yields are higher than average – student housing tends to be in cheaper areas and many student properties are run as HMOs, which means better returns for landlords.
The Risks of Letting to Students
As with any investment model, student lets are not risk-free.
Student properties suffer more wear and tear than average. We've all heard stories of students living in squalor because nobody would empty the kitchen bin or wash the dishes. Well, sadly, this scenario is more common than in your standard buy to let property.
You'll probably need to pay for contract cleaners to restore a property to its previous state when your current crop of students move out. Carpets, kitchens, and bathrooms will suffer a lot of wear and tear. Budget for higher maintenance costs to cover the extra spending needed.
Students expect furnished accommodation. You will have to buy beds and bedroom furniture, white goods, a dining table and chairs, desks, etc. These items will also suffer more wear and tear than average. Many student landlords replace mattresses every 2/3 years as a minimum.
Anti-social behaviour can be an issue in student housing. Noise, late-night drinking and partying, as well as excessive rubbish in and around properties, can all cause issues with neighbours.
Student properties often require more hands-on management. Factor in extra time needed to replace lost keys and deal with other minor issues. Remember, a lot of students are living away from home for the very first time and have little to no life experience. For some, figuring out how the washing machine works is a major trauma.
Student Guarantors
Most students have little or no credit history, therefore, traditional tenant referencing isn't usually an option. It's customary to ask for a guarantor before offering a tenancy agreement. This can be a parent, guardian, or another responsible adult. Referencing checks are carried out on the guarantor and they are responsible for rent arrears and property damage.
Different Student Demographics
There are many different types of students in the UK. The majority will be full-time students aged 18-20, from the UK. But there are also a significant number of overseas students from the EU or farther afield, such as China and India. It's worth thinking about what kind of student you want to attract.
Regular students are looking for a decent place to live where they can sleep, study, and hang out with their friends. The accommodation should be comfortable and well-appointed, but not necessarily luxurious.
Overseas students, on the other hand, often gravitate towards more luxurious student accommodation. Many overseas students are wealthy and want high-end student housing. Their families are willing to pay extra to ensure their loved ones live in a secure flat with all the modern conveniences they need. If you want to target the high-end student rental sector, be prepared to spend more on your housing.
Then we have post-grad students. They won't necessarily want to share a noisy student house with a bunch of 18-year-olds. Instead, they will be looking to rent a bedsit or small self-contained flat close to the university.
The type of student you target should determine the property you buy and the amount of budget you put aside to furnish and decorate the property. Do your research to see what demand is like in your chosen city. Some universities are very popular with overseas students, whereas the smaller, regional universities are more likely to be attended by students closer to home.
Finding the Right Investment Property for Student Tenants
Now that you have a target student in mind, it's time to begin searching for a suitable property. This is where a bit of legwork will pay dividends.
Look at rental yields for top university cities. Bradford offers excellent returns, with rental yields of around 10%. Sunderland and Liverpool are also well worth considering. Nottingham has a large student population – with two major universities in the city, so it also offers good returns.
Most of the best performing university towns are in the north, but you don't have to live in the area to invest. Plenty of landlords buy properties and outsource the management to a letting agent. Even with the additional costs involved, you can still make a healthy profit.
The different types of student property are as follows:
HMOs – Large, shared houses are a popular choice for landlords. They let you maximise your rental income but bear in mind there is extra red tape involved in running HMOs in the form of licences and legislation.
Flats – Buying a flat requires less capital, but your pool of available tenants will also be smaller.
Purpose-built student accommodation (PBSA) – there is an increasing market for purpose-built student housing whereby students rent a self-contained "pod" in a cluster or a studio flat. The developments are run by management companies and feature on-site amenities such as gyms, communal living areas, and bars. Universities run around 69% of these developments, but with demand for beds growing, many are being outsourced into the private sector. This offers an investment opportunity for landlords. Keep your eye out for universities that are planning to build and run PBSA because this can mean a drop in demand for existing residential student housing in the area.
If you want a hands-free student accommodation investment opportunity, it's worth looking into PBSA developments. Student landlords can invest in an existing or up-and-coming development or buy a room or pod. The disadvantage of buying a room/pod as opposed to an actual house or flat is that the resale opportunities are lower because this is a niche market. Therefore, you won't enjoy as much capital growth on your investment.
Furnishing a Student Property
Student properties are usually let fully furnished. You will need to provide:
Beds
Bedroom furniture
White goods
Seating like a sofa
Desks for each bedroom
Other miscellaneous items, such as coffee tables, a dining table, vacuum cleaner, bookcases, etc.
Furniture doesn't need to be top-quality unless you're trying to attract wealthier students. Mattresses should be in good condition (fit mattress protectors to all beds) and upholstered items must be fire-rated, as per Furniture and Furnishings (Fire Safety) Regulations 1988/1989, 1993 and 2010.
Pick up second-hand furniture. There are plenty of good quality second-hand sofas, desks and other furniture available on sites like eBay.
Don't forget blinds and curtains too. Simple, plain blinds fitted to every window are your best bet. Go for blackout blinds in bedrooms. You can pick up cheap blinds from Argos, Dunelm, and Ikea.
White goods are essential. As a minimum, provide an oven/hob, fridge/freezer, and washing machine. Larger properties will need a separate fridge and freezer – possibly even two fridges. Students will probably appreciate a tumble drier and a microwave too. Buy extended warranties that cover repairs/replacements for your white and brown goods. Most appliances these days don't last more than five years, and in a student house, they will suffer a lot of wear and tear.
Provide a laminated copy of appliance manuals in the property. This will save you from repeatedly having to explain how the washing machine works.
Extras such as a decent kitchen bin are worth investing in. We're not saying it will be used as intended, but it sends the message that you would appreciate it if your tenants kept the kitchen tidy.
Security Considerations With Student Lets
Crime rates in student areas are often higher than average. Opportunist thieves are well aware students like to get drunk and may forget to lock doors and windows. Student houses are also likely to be full of expensive tech items, such as MacBooks and the latest iPhones – all items that are easy to sell on. In short, students are easy targets.
Pay attention to security when buying and letting student properties. You can't make students lock doors and windows, but you can ensure external doors and windows are as secure as they can be. Simple measures like a secure main door to the building, security lighting, and CCTV cameras around the perimeter will help students feel safer. It will also reduce your insurance premiums.
When you are looking for investment properties, be aware of local crime stats. If a particular street is a frequent target, think twice about buying a property there. Be aware that older properties with less secure windows and doors are more likely to be burgled.
Marketing Your Property to Students
Marketing your property to students is no different from marketing to any other type of tenant. Students will scroll through sites like Rightmove and Zoopla when they are looking for a suitable property.
First-year students usually go into halls of residence when they start university. They then move into the private sector for subsequent years. Second, third, and fourth-year students typically start looking for a property early on in their first year, so they can lock down something suitable before the start of the next academic year. It's a good idea to start marketing your property around this time.
Universities send out lists of approved rental properties to new and existing students. Make sure your rentals are on this list. If you use a letting agent to market your properties, ask them whether they have a relationship with the university's student housing department. It's advantageous if they do.
Social media is a useful marketing tool. Encourage existing students to tell their wider circle of friends and fellow students about available properties. This is helpful if a student leaves early or someone drops out late in the day.
Don't forget the power of word of mouth advertising. If your properties are well managed, in the right location, and attractive to students, word of mouth advertising will ensure each batch of tenants recommends you to other students when they move on.
The Legal Side of Letting to Students
There are generally more legal considerations when letting to students than when running a standard private buy to let rental. While we won't cover all of the legal elements in this section, we can give you a good idea of things you need to be aware of or to look into further.
Student Tenancy Agreements
It's common for landlords to provide a joint tenancy agreement. This means if one student doesn't pay their share of the rent, their housemates are responsible for the costs. The same applies if one student leaves the property early – it is up to the remaining students to find someone to fill the gap or cover the costs.
If you choose to let out individual rooms as in an HMO arrangement rather than the whole property, each student will have to sign individual tenancy agreements.
HMO Licencing
HMOs are a popular business model for student landlords. A property is classed as an HMO when three or more unrelated people are living there and they share a kitchen and a bathroom. Larger properties with five or more people and shared facilities are classed as a large HMO. If you run a large HMO, it will have to meet set standards and you must apply for a licence. Some local authorities also operate licencing schemes for smaller HMOs, so check this before you invest in a property.
Mortgage and Insurance
Always inform your mortgage lender if you plan to let to students, just in case they have any clauses that say: "no students".
Tell your landlord insurance provider too. You may need to take out a specialist policy. If you fail to do so, you may not be covered in the event you need to make a claim.
Student Council Tax
The good news is that students are exempt from council tax. The bad news is that you may need to prove you have student tenants. Otherwise, the council might decide to charge you full whack, which would be an unpleasant surprise at year-end.
Anti-social Behaviour
As a landlord, you are responsible for antisocial behaviour in and around your properties. So, if your student tenants are party animals or leave festering rubbish to pile up in the back garden, you need to sort it out fast. Try talking to them in the first instance. If that doesn't help, contact the university to see if they can help. Otherwise, you could end up with the local council on your case.
Student Property Maintenance
Student properties will require more maintenance. Broken windows, damaged locks, holes in walls, you name it, at some point, you'll have to deal with it.
It's important to factor in the extra cost of property maintenance into your business plan. The costs can soon add up over a year.
Unless you are a DIY expert and don't mind being hands-on with property maintenance, it's worth outsourcing the job. If you don't have time to worry about such things, pay a letting agent to manage your property, as maintenance issues will be included in the package.
If the property has a garden, don't leave it up to your students to cut the grass and weed the borders. Nothing will happen and within six months, you'll have a wildlife population explosion and ten-foot-high weeds to contend with.
Pay a gardener to visit once a month to hack the weeds and keep nature at bay. Otherwise, pave the back garden or install some decking or fake turf.
Wear and Tear in Student Housing
Students tend not to take care of their houses/flats. They work hard and party hard, and there's often a lot of drinking involved. Things will get broken and at the end of the year when your current crop of students moves out, some things will probably need replacing.
Flooring will wear out sooner. Furniture will get broken. Blinds and curtain poles will need replacing more often. White goods probably won't last as long as you expect. Beds might end up in pieces and mattresses left with suspicious stains. All this adds up. Be prepared!
Have a contingency fund to cover wear and tear. Remember to take advantage of the Replacement Relief for tax purposes, but remember replacements must be on a "like for like" basis. This means you can claim for the cost of replacing an item, plus the cost of disposing of the old item. Any money you make selling or disposing of the old item must be deducted from the amount you claim. Read up on the relief to make sure you are taking advantage of it correctly.
Looking After Students
Most students are living away from home for the first time. Many of them have led sheltered lives, pampered by their parents and allowed to get away with doing zero housework. It's a steep learning curve in the first year, being forced to cook meals, do laundry, and work out how the central heating operates. Because of this, you, as the responsible adult, may be called upon to explain how things work, replace a lost door key, and fix simple things like blocked sinks (long hair is a real pain).
Have some patience and remember that you were once in their shoes!
Cleaning at the end of a Student Tenancy
No matter how many cleaning clauses you put in a tenancy agreement, it's likely that you will have to do some deep cleaning at the end of the year. We're not suggesting your properties will resemble a crime scene, but the kitchen and bathroom might need disinfecting and carpets, well, who knows?!
This is something you can do yourself, of course, but if the thought of maggot-infested bins and questionable stains on carpets is stomach-churning, hire contract cleaners to go in with a vat of bleach and some latex gloves. Honestly, it's money well spent, and you can claim it as a legitimate business expense.
We hope this has helped you decide whether you want to become a student landlord. If you think we've not covered something important, please let us know. Leave a comment or send us a tweet!
Read More Like This: