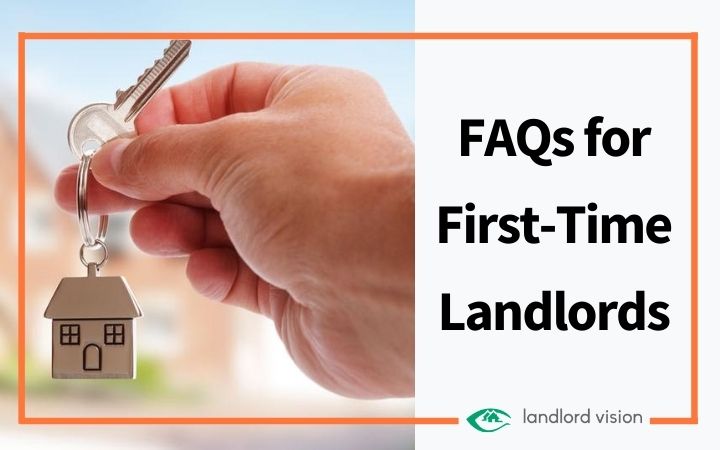 The buy to let sector is still attractive to many people. Literally anyone can be a landlord. As long as you have enough money to buy a second property, you can let it to tenants and charge them rent for the privilege of living there.
Despite the relative ease with which anyone can become a landlord, there are a number of pitfalls to watch out for. There is a lot of red tape and regulations landlords must adhere to. To give you a sense of what you need to get to grips with as a landlord, here are some frequently asked questions and, more importantly, answers!
1. Is Being a Landlord Profitable?
Becoming a landlord is not a walk in the park. There is a lot to think about, and if you mess up, the consequences can be severe. The good news is that if you have the right property in a high-yield area, you can potentially make a good income. Since property prices almost always appreciate over time, you can also make money on the value of the actual property you own.
Many landlords start off managing their properties as a side job. If you make a success of your venture, you may end up acquiring more properties and running your portfolio as a full-time job. Your success will depend on  many factors, including where your property is located and the type of tenants you attract. 
It's a good idea to write a business plan before you rush out and purchase a buy to let property. Know what kind of tenants you want, what rent you expect to charge, and what your expenses will be. Work out if you can make a decent profit – and if you can't, reconsider your decision.
2. Can I Let out my Mortgaged Home?
No, you can't let a property that's covered by a residential mortgage. Most lenders have special restrictions preventing you from letting out the property. If you carry on anyway (which, by the way, is mortgage fraud), and the mortgage lender finds out, they could potentially repossess the property.
The good news is that you don't necessarily need to switch to a new lender. Speak to your mortgage company and see if they can give you consent to let or transfer you to a specialist buy to let product. If the lender can't or won't do this, speak to a mortgage broker to see what your options are.
Buy to let mortgages are usually more expensive and there are additional lending restrictions in place. You'll also need at least 25% equity in the property, as well as a minimum income. Some types of mortgage, such as Help to Buy and shared ownership mortgages, cannot be converted to a buy to let product.
3. Do I Need to Use a Letting Agent?
No, you don't need to use a letting agent to handle your rental property, but it's worth considering if you have no previous experience and not much time. Letting agents usually offer a range of services.
A tenant finder service will find and reference a tenant, set up a tenancy agreement, and anything else required up to the point the tenant moves in.
A fully managed service does everything, so you can sit back and forget about your property. Managing agents collect the rent, handle repairs, negotiate contacts, and more. Do bear in mind, however, that not all letting agents are created equal. Some do the bare minimum, i.e., not enough to justify the 12% to 20% of the total rent they charge.
Paying a letting agent to manage your property does give you some professional distance, but it's still your legal responsibility. If anything goes wrong, the landlord is almost always liable in the eyes of the law. So, if the letting agent fails to carry out repairs and service the boiler, you are to blame.
4. How Much Rent Should I Charge?
How long is a piece of string?
Deciding how much rent to charge is tricky, as it depends on a number of factors. Charge too much rent and you won't find any tenants; too little and you are not doing yourself any favours.
These factors include:
Location
Whether a property is unfurnished or furnished
The property's features
The type of tenants you want to attract
Local amenities
Whether you're willing to accept pets
How much competition you are up against
This is where research comes in. Look at property websites to see what the going rate is for a property like yours. Portico's rent calculator is useful – plug in your postcode and see what figures it gives you. It will help you make an informed decision.
Once you have a ballpark figure, speak to a letting agent to see what figure they recommend. You don't need to sign up for their services – most will be happy to advise you in the hope you'll be back when you need a letting agent to manage your property.
Don't be too ambitious. It's best to strike a sensible balance between what you want to charge and keeping it competitive for the sake of attracting suitable tenants. Remember, property voids are best avoided.
5. Can a tenant say no to a rent increase?
There are some instances where a tenant can say no to a rent increase.
Landlords cannot increase the rent if the tenant is on an assured shorthold tenancy agreement, unless it contains a clause that says the rent can be increased on a certain date, and by how much. You can ask a tenant if they are willing to pay more rent at any time, but they have the right to say no. 
Once an assured shorthold tenancy has ended and reverted to a rolling tenancy, you can increase the rent. You must notify the tenant using Form 4 as per Section 13 of the Housing Act 1988. Note this does not apply when there is a contractual clause allowing for rent increases.
Rent increases must be reasonable and in line with market rents. If a tenant doesn't feel the proposed figure is reasonable, they can take their claim to a tribunal. The tribunal will then determine whether the proposed rent increase is fair; the tribunal's decision is binding.
6. What Happens if the Tenant Stops Paying the Rent?
If a tenant stops paying the rent, contact them immediately to find out why. If you're lucky, it might be an oversight or a temporary blip. However, if the tenant has lost their job or some other unfortunate event has overtaken them, they might not be able to pay the rent for a length of time.
In the first instance, talk to the tenant to see what's going on. Try and agree on a payment plan if they are having a cash flow problem. Sometimes, offering a short-term discount or a rent holiday is enough to help an otherwise reliable tenant get back on their feet.
If you can't resolve the situation or the tenant has no way to pay the rent and you have a mortgage to pay, you will need to start eviction proceedings.
There are three stages to the eviction process:
Serve a Section 8 or Section 21 notice to the tenant
Apply to the court for a possession order
Apply to the court for a warrant for possession
This OpenRent article has more information on the eviction process.
Landlord insurance will cover you against rent arrears, so it's worth considering take out an insurance plan if the thought of a non-paying tenant brings you out in hives. Another useful option is to ask for a rent guarantor. Student landlords usually do this because young people rarely have any kind of credit history.  
7. How do I Find Tenants?
The easiest way for new landlords to find tenants is to use a letting agent's 'Tenant Finder' service. They do all the legwork, including tenant referencing and setting up an assured shorthold tenancy agreement.
If you prefer to look for suitable tenants yourself, there are several ways to go about it.
The first is to advertise on property portals such as Rightmove and Zoopla, but you'll need to sign up for an online letting agent. There are good deals available – OpenRent offers a cheap package for £29 that lets you advertise on the main sites.
Social media can be a good platform for finding tenants. Advertise your property on local buy/sell pages but remember to refresh the listing daily.
Other property advertising sites worth trying are Gumtree, Craig's List, House Ladder, and Airbnb (for short-term lets).
Word of mouth can be an effective advertising strategy. Tell everyone and their dog you have a house to let and the right person might hear about it.
Put a postcard in local shop windows. This sometimes works if you want to target a specific area.
8. How do I know if my tenant is a bad 'un?
The simple answer is you don't. This is where tenant referencing comes in!
Take your time checking out a tenant before offering them a tenancy agreement. Run credit checks, speak to their references, and look them up on social media. More often than not, there will be at least one red flag when a tenant has a chequered past, such as suspect photos on their Facebook.
Listen to your gut when dealing with a prospective tenant. If there is something that doesn't quite add up, or they offer to pay six months' rent in advance in cash, walk away and don't look back. Remember supposedly respectable tenants can hide all manner of nasty habits.
9. Do I Need to Furnish the Property?
This will depend on the type of tenant you target.
If you decide to go with short-term lets or a shared house, you'll have to provide basic furniture. Holiday lets need to be fully furnished, and usually to a high standard – unless you don't mind receiving lots of bad reviews.
Long-term rentals don't need to be furnished, although most tenants expect white goods such as a fridge/freezer and washing machine.
10. Will any Old Furniture do?
No, all furniture in rental properties must comply with the 1993 amendments to the Furniture and Furnishings (Fire) (Safety) Regulations 1988. Furniture covered by the regulations includes sofas, armchairs, divans, mattresses, nursery furniture, futons, garden furniture that could be used indoors, scatter cushions, pillows, etc.
Antique furniture made prior to 1950 is exempt, so you can drag an old bed frame out of a skip or pick up some dark wood Edwardian bedroom furniture off eBay. You might even decide to throw in a ratty old horsehair sofa, but don't expect your tenants to thank you for your kindness.
All non-exempt furniture must have the manufacturer's label stating it meets BS7177. This shows the item has passed the cigarette test and match resistant test and contains a fire-resistant filling material.
The best advice we can give you here is use new furniture if you decide to furnish or part-furnish a property. This ensures you are compliant and there is no fire risk to your tenants. It also ensures the property looks modern and attractive, which goes a long way to helping you attract new tenants.
11. Do I Need an EPC?
All landlords must have an EPC for their property, which details the energy efficiency rating of the property. The EPC helps a tenant see how much their bills are likely to be.
If you use a letting agent, they will have an EPC done on your behalf – and charge you for it. You're free to pay for your own EPC, and it will probably be cheaper if you do. Shop around for the best price, as rates vary.
You can find an accredited Domestic Energy Assessor here.
EPCs last for 10 years. If you have one from when you bought the property, check it is still in date. Remember, if further energy improvements have been carried out, such as double-glazing, the EPC will no longer be correct.
All properties in the private rental sector must have an EPC rating of E and above. It is unlawful to rent a property with an EPC of F and below. If you do, you could be fined up to £4,000.
There are some quick and easy ways to boost a property's EPC rating. Adding extra loft insulation doesn't cost much and can be done as a DIY project. It's also worth replacing incandescent light bulbs with LEDs. If the property has an older boiler, consider upgrading it to a new, energy-efficient model. As a side bonus, it will likely come with a warranty and be more reliable.
12. Do I Need a Property Inventory?
A property inventory is a detailed list of everything in the property, from beds to sofas and fridges. The more items you include, the more important it becomes.
It's customary to prepare an inventory before a tenancy begins. Itemise everything, including details of its condition. Take photos and videos of everything, highlighting any existing damage. The more thorough you are, the easier it will be to plead your case in a dispute if the tenant damages something and refuses to take responsibility. 
Ask the tenant to check the inventory when they move in and then sign it to say they agree with the contents. Use your inventory to verify there has been no damage when a tenant moves out. Photos and videos come in handy for evidencing damage.
13. Who Pays if the Tenant Causes Damage?
Tenants are expected to pay if they damage a property. For example, say a tenant kicks in a door while drunk – it's up to them to pay for a replacement door, as well as the cost of having it fitted, even if the landlord hires someone to do the work.
Tenants are supposed to notify the landlord of damage as soon as it occurs, but some will hide the evidence, hoping you won't spot it until after they are long gone.
Small amounts of damage can be deducted from a tenant's deposit, but you'll need to provide evidence of the damage and how much it's costing you to fix it.
If the damage is more extensive, you can seek compensation via the small claims court – it's pretty easy to file a claim and the costs are minimal., There is no guarantee the tenant will pay the fines, even if you win the case. Any tenant that leaves a huge mess behind is unlikely to have much of a conscience or be concerned about CCJs on their credit record.
Carrying out regular property inspections is the best way to prevent significant property damage. A tenant may deliberately cause damage after being served an eviction notice.
Landlord insurance can protect you against the financial nightmare of property damage but read the T&Cs to find out whether accidental and malicious damage is covered.
14. How Much Deposit do I Charge?
There was a time when landlords could charge whatever they liked as a deposit, but not anymore!
As of 1 June, landlords must charge a maximum of five weeks' rent, or six weeks if the annual rent is more than £50k a year. You can charge less than that, of course, but since a deposit is there to protect you in case the tenant causes damage, it wouldn't be a good idea.
15. What do I do With the Deposit?
Landlords must place a tenant's deposit in a government-approved deposit protection scheme. There are currently three in England:
MyDeposits
Deposit Protection Service
Tenancy Deposit Scheme
Scotland and Northern Ireland have different schemes.
Deposits must be placed in one of the schemes within 30 days of the start of the tenancy. You must return the tenant's deposit within 10 days of the end of the tenancy, subject to any deductions for damage, etc.
Once you have deposited the tenant's money, you must give them certain information, such as which scheme you're using, what they must do in the event of a dispute, and how they can get their money back. This page has more information on deposits.
If you fail to protect your tenant's deposit, s/he can take you to court.
16. What are my Legal Obligations?
Landlords have a number of legal obligations to fulfil – the main points to be aware of are below.
Gas Appliances
It's a landlord's responsibility to ensure all gas appliances and flues are in safe working order. Gas appliances (e.g. boilers, cookers, and fires) must be tested once every twelve months by a qualified Gas Safe engineer. The law says you must take all reasonable steps to gain access to the property to carry out safety checks.
Once checks have been carried out, you must provide tenants with a copy of the record. This must be given to tenants at the start of a new tenancy and during an existing tenancy.
You can find out more detailed information on Gas Safety for landlords here. 
Electrical Appliances
Electrical appliances such as cookers, hobs, extractor fans, heaters, etc. must be tested to ensure they are safe. This is typically done during a Portable Appliance Testing survey. PAT checks should be carried out annually.
There are various companies that offer PAT testing services. It's not expensive, but make sure you hire a compliant engineer to do the work.
Electrical Wiring
Faulty electrical wiring can kill. It's also a leading cause of house fires. An EICR tests all circuits and fuses. It must be done by a qualified electrician. 
An Electrical Installation Condition Report (EICR) is not mandatory unless you're managing an HMO, but it's a good way of ensuring the property is safe for tenants. HMO landlords must carry out an EICR every five years.
Fire Safety
The law says all private rental properties must have at least one working smoke alarm(s). There also needs to be a carbon monoxide alarm if there is a solid-fuel burning appliance, such as a log burner or open fire. 
It's strongly recommended that you fit more than one smoke and CO detector. Ideally, have one on each floor, so residents are given an early warning in the event of a fire. Battery operated smoke alarms are prone to being disabled – mains operated smoke alarms are a better option.
This article on fire safety for landlords goes into more detail.
The Homes (Fit for Human Habitation) Act
The Homes (Fit for Human Habitation) Act came into effect on 20 March 2019. It dictates that houses and flats in the rental sector are fit for human habitation, i.e., not riddled with damp and vermin, have holes in floors and ceilings, exposed wiring, or broken windows and doors.
If you let a property that is not compliant or it falls into a state of disrepair and you don't fix it, your tenant has the right to sue.
17. Do I Need to pay tax on my Rental Income?
A recent research study carried out by Tax Watch found that tax evasion is rife in the buy to let sector. The study estimates HMRC is owed around £1.7 billion a year in tax on rental income. Many landlords are not declaring some or all of their rental income. A previous study carried out by the University of Warwick found that 25% of landlords failed to declare as much as 60% of their rental income.
All rental income is taxable. Any profit you make from letting out a property (i.e., the money left over after your expenses have been deducted) is subject to your usual rate of income tax. The only time rental income is not tax deductible is when it is covered in part or in full by your personal allowance.
You'll need to register for self-assessment when you start renting out a property. If you decide to set up a limited company, bear in mind there will be other taxes to pay.
Make sure you declare your rental income before the deadline following the end of the tax year (this is typically January 31). Contact HMRC even if you earn less than £2,500 in rental income – if your rental income is less than £2,500, you may be able to pay the tax owed via PAYE if you are an employee.
Taxation is complicated, so if you're new to landlord life, it's a good idea to speak to an accountant. They can advise you what expenses are tax-deductible, and make sure you don't pay too much tax.
The penalties for tax evasion are severe – up to 200% of the money owed and even jail time. Don't stick your head in the sand – negligence is not a defence. 
Always keep good financial records when you rent out a property. You never know when HMRC might decide to look more closely at your letting activities; having clear and accurate business records will definitely help your cause.
Landlord software is a useful tool for managing rental properties. Use it to track your rental income and business expenditure. That way, you won't miss claiming any tax-deductible expenses at year-end.
18. Is the Property Still Mine if Tenants Live There?
Yes, but when a tenant signs a tenancy agreement, they acquire a leasehold share in the property, which gives them some legal rights. It's very important that you remember this, as failing to pay attention to a tenant's legal rights in respect of property leases could land you in hot water.
A tenant has the right to quiet enjoyment, which stops the landlord from entering the property on a whim. So, even though the property belongs to the landlord, they can't enter it without giving notice and seeking the tenant's permission.
Landlords can sell their property, as it belongs to them, but they can't kick out a tenant without adhering to the correct process.
This blog post covers whether tenants own the properties they rent in more detail.
19. Who Pays the Bills?
This depends on the type of tenancy, but whichever scenario you go for, it's best to make it clear in the tenancy agreement who pays what.
In an all-inclusive tenancy, the landlord pays the bills (council tax, gas, electric, water, broadband) and charges a higher rent to cover the extra expenditure. This situation is more common in shared houses and HMOs, where tenants come and go on a regular basis and sorting out who owes what is a bit of a nightmare.
When a property is let to a single occupant or family for six months or more, it is usually the tenant that pays the bills.
When a property is empty, the landlord is responsible for paying the bills.
20. Who pays the TV Licence?
When the landlord provides a television, s/he pays for the TV licence. This typically applies to holiday lets, where guests expect the property to have a TV.
In normal unfurnished buy to let properties, the tenant is responsible for buying a TV licence if one is needed., It's best to make it clear in the tenancy agreement whether a tenant is responsible for purchasing a TV licence.
21. Can I Evict the Tenant if I Want the Property Back?
Once a fixed term tenancy has expired, you can serve a Section 21 no-fault eviction notice to remove the tenant from the property. Most tenants will simply move on, but if they don't, you'll need to apply to the court for a possession order and a warrant for possession. Once the tenant has moved out, you can move back in or put the property on the market.
22. Do I have to Check a Tenant's Immigration Status?
Under the Right to Rent scheme, which was rolled out in 2016, landlords are now expected to check a tenant's immigration status prior to offering them a tenancy agreement. This is normally done as part of tenant referencing checks.
If you fail to carry out checks and you end up letting a property to an illegal immigrant, you could end up with an unlimited fine and five-year prison sentence.
The process for checking a tenant's right to rent is here. is here.
Thanks for reading this guide – we hope it's been useful!
You may have other questions if you're thinking of becoming a landlord. If so, feel free to drop us a line on Facebook or Twitter. We're always glad to help, and if we don't know the answer, one of our landlord followers might be able to help.
Read More Like This.