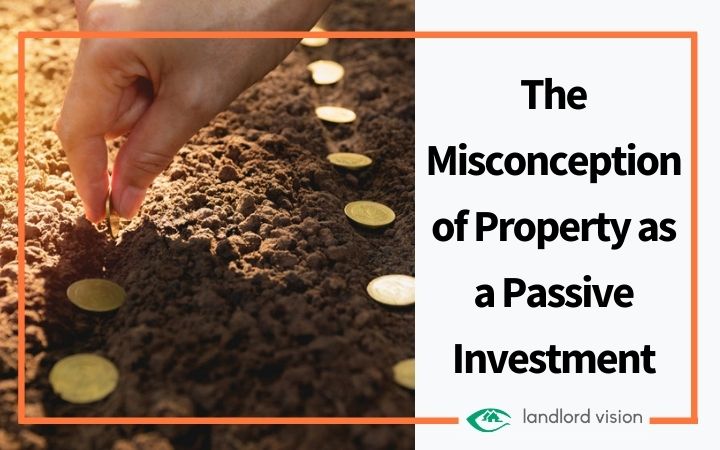 It surprises me that, despite all the media stories, discussions on Facebook Property groups, blogs like this one and discussion fora, people still see becoming a landlord as "a bit on the side". They come into the business with little or no knowledge of the legislation and regulation which surrounds the industry. They often consequently have no knowledge of the dangers and how to deal with them. And as well as this they tend to have very unrealistic expectations that running a property portfolio and having a full time job or full time business will be easy to manage. Even worse, retirees sometimes mistakenly think they will be unbothered by their portfolio whilst they enjoy their retirement.
Here is some information you need to know before you become a Landlord in England:
If you take rental income from a property you are a Landlord. You are also a Property Investor, but Landlord is your legal status.
A female landlord is a landlord not a landlady – that is a lady who runs a pub.
Renting property in the UK is NOT a passive income.
This is actually the main reason for this article. I hear so often that people got into renting property: to supplement their pension, to use money that they are making from another business because interest rates are so low, to get more involved in down the road after they sell a business. After almost 50 years, I am still chasing that "unearned income" HMRC talk about. Unless you are prepared to invest time as well as money, this may not be for you.
Once a tenant is given access to your property that tenant has more legal rights than you do.
Regardless of what your Tenancy Agreement says, the tenant can prevent you from entering the property and/or change the locks to prevent you entering. There is nothing you can do about this unless you go through eviction proceedings and employ a bailiff to remove them by enforcing a Court Order.
If the tenant stops paying the rent it can take a year to evict them
During the pandemic this has been a much longer process, but outside of the special measures taken to prevent eviction during lockdown, it still takes many months. There is also the cost of legal fees and court fees to consider. All of this can cause stress as well as financial pressure if you have a mortgage/loan to repay.
Only if you have done everything right at the start of the tenancy can you even hope to evict a tenant without legal grounds (i.e. using a Section 21). With legal grounds you need perfect records/evidence and be prepared to go to court because there must be a hearing when what is known as a Section 8 eviction takes place. Even when you get the Court Order the tenant might not move out, in which case you must pay a court appointed Bailiff to enforce the Court Order. It is a long and stressful process, and many landlords choose to use an Eviction Specialist, which costs more money but gives you distance until it gets to court.
Even if the tenant is not paying the rent you must still maintain the property and all the items which you supplied at the start of the tenancy.
Unless the tenant damages an item you must keep everything in good working order from day one of the tenancy otherwise the tenant can ask a judge to grant compensation. This applies to everything which the tenant is not entitled to take with them when they leave the property. New legislation introduced in 2018 tightened up older legislation which gave landlords "loopholes".
If you are offering an "All inclusive" rent and the tenant stops paying you must still continue to supply gas, water and electricity.
The penalties for withholding utilities go back to 1977 legislation which was written to protect tenants from unlawful eviction and ignoring it is a very expensive mistake for a landlord to make.
If you use an agent to let and manage your property, there will be a lot less work, but your legal responsibilities DO NOT get transferred to anyone else.
At the present time anyone can become a Letting and Managing Agent, they need no qualifications – this will change in the next year or so when the Regulation of Property Agents (ROPA) is introduced.
If there is an agent involved when things go wrong, they may take some of the consequences for breaking the law but as the landlord/ legal owner, you will also face consequences for anything that the agent does or doesn't do. It's important to make certain that you've got copies of all documents relating to the tenancy, including deposit protection. You will be expected to return the deposit if the agent has gone bust while holding the tenant's money and has no insurance protection, even when you have not seen the deposit money. For both your tenants and for yourself, choose an agent well, check them out online and with any other local landlords you know. Otherwise play it safe and use an ARLA member.
You must be registered with the Information Commissioners Office (ICO) because you will be taking personal information from tenants and prospective tenants.
Even when we use a letting agent we must have copies of documents, therefore we must register with the ICO and meet Data Protection legislation (GDPR). These documents include references and Right to Rent evidence.
Tenants must be given an address in England or Wales at which legal Notices can be served on you.
This cannot be a letting agent but it can be your solicitor, otherwise it must be your address. This point is often argued, but the law has not changed since the legislation above was introduced, and a letting agent cannot refuse a written request from tenant to provide the landlords address where legal notices are being served. This doesn't mean that the tenant necessarily wants to serve a notice on you, they may want to complain about the agent or something else, but the agent has 21 days in which to provide the information or face a large fine. If you don't want tenants to know your address, agree with your solicitor that you will use their address for service of notices because a solicitor is the only person who can provide you with legal services.
ONLY a Solicitor can represent you in court or sign eviction notices on your behalf.
This is also under the legislation which protects the provision of legal services. A letting agent can only help you to complete an eviction notice, but cannot sign on your behalf. An agent can accompany you to court as a McKenzie Friend but cannot speak on your behalf. Only a solicitor can do that. This also applies to an Eviction Specialist who is not a fully qualified solicitor.
There is no magic formula for avoiding a bad tenant and most of us will take one at some time.
I was badly stung a few years back and I vowed that this would be the last time. It wasn't about the money for me, I just really couldn't go through the stress again because last time it made me ill. The accusations, the late-night texts, the threats, the bogus reports to the Police and local authorities… I now only take tenants for whom I can get Rent Guarantee and legal insurance cover because the underwriters are much better at judging the odds than landlords are, and if they won't cover them, I won't take them. It's a pity that one bad apple can change the practice of a lifetime…
A property which has been rented will not come back "in the same condition that it was at the start of the tenancy".
Is your own home in the same condition as it was a year ago? We must all accept normal wear and tear. I hear so many times "I expect to get my property back in the same condition it was in when the tenant moved in". My answer is do not let your property out because you are expecting the impossible.
'Fair' Wear and tear differs depending on the type of tenants we choose, and we need to factor that in. In my experience, here is what condition different groups have left my properties in:
Students – often leave a property dirty, ovens and fridges dirty, freezers full of ice and bits of food, mark walls, burn mattresses with hair straighteners and carpets with irons.
People who rent an HMO room – often leave carpets grubby, burn mattresses with hair straighteners and carpets with irons, en-suites grubby if you haven't provided a cleaner, surprises under the bed.
Families with children – often leave a property with low level marks on walls, doors and door frames, lawns churned up, bins full of unwanted broken toys.
Families without children – often leave ovens dirty, bathrooms grubby, burn mattresses with hair straighteners and carpets with irons.
Some of this can be claimed from a tenant's deposit but it is something to factor in when trying to avoid voids because you will need time to get the property into condition for the next tenant and the deposit protection schemes will expect you to allow for fair wear and tear.
Don't get emotionally involved
I could write a book on the number of cases I know of where this has gone wrong. The old saying is so true "Don't mix business and pleasure".
You may be seen as being unfair if you can't help them out if they're struggling. But I'd advise to keep things professional and treat them as you would any other tenant.
If they are causing antisocial behaviour, I've found that it's much harder to deal with if you are related to or friends with the tenant. Often, you can't stay friends.
Younger children in these scenarios have not treated my property with as much respect and tend to think that it's ok because their landlord is their parents friend.
I broke this rule to let a student property to my cousins son and his friends, who were studying law at the university of Birmingham. He was a nice young man, who took his studies seriously. The group were there for three years. At the end of each year their parents went and cleaned the house and it was always in decent condition upon inspection.
When they moved out, it was a different story. None of the parents turned up to clean, and none of the tenants did it either. I didn't charge them the cleaning and damages from their deposits because I didn't want more bad feeling. I got away lightly. I know many stories where the landlord has lost thousands from renting to relatives or friends.
Other things I would recommend avoiding:
Do not let a property which was ever your own home.
Few people take care of something that they don't own, as well as the things which they do own. You may not realise it, but you are emotionally attached, with memories good and bad. It will feel like a personal affront if a tenant does damage or doesn't keep it clean.
Do not let the house next door.
You don't want your tenants for neighbours and they won't want you. They may feel that they can knock the door for every little thing, or they may feel uncomfortable living there and move on quickly. You may be stressed by seeing things that you really don't need to see and cannot control, and other neighbours may expect you to "control" everything that your tenants do or do not do "the grass is looking long at number 12…"
Do not let and/or manage for family or friends.
In fact you cannot legally do this now unless you have:
1. Client Money Protection Insurance
2. Are a member of a Property Redress Scheme
3. Are registered and Report all rent collected to HMRC
Even if you have no legal agreement, if you are collecting the rent and managing the property, in law you are acting as a Letting Agent. You must meet the legal requirements and particularly give tenants protection and the right to free redress if you do something wrong.
Also:
If and when things do go wrong, your relationship may well break down.

They are paying you and they have expectations – maybe high expectations which you were unaware of.

They think, like so many people, that its easy and may blame you if things go wrong.

You know that they need the rental income, and you may lower your standards to get the property let. You will then be blamed if the tenant turns out to be a bad one.

They thought that everyone would want their lovely property and are constantly asking why it's not let yet.
Do not decorate the property to your own taste.
This encourages emotional involvement, but in fact it's important to research what tenants want. Look at other properties being offered to your chosen tenant type, given them a blank canvas, particularly if you are offering an unfurnished property.
For years, I offered fully furnished properties and it was only after listening to other landlords that I changed my way of doing things. The result of offering unfurnished property is that tenants stay much longer, it costs a lot of money to move furniture from one property to the next, and tenants feel more at home with their own furniture and their own taste. The rent is exactly the same.
It isn't as "exciting" preparing an unfurnished property for your tenant and I don't get the same buzz, but I also don't have to pay the same costs and I feel more relaxed about the way tenants choose to live because it's not my items. Most importantly there is far less to worry about at check out and less reason to argue over deposits – something I have managed to avoid for years by turning a blind eye to trivial damages. This makes for a happy goodbye to my tenants.
"I wouldn't let a property that I wouldn't want to live in".
How often do you hear those words? I understand that those landlords mean that they are really particular about the condition of their properties and so am I but honestly I would not want to live in an HMO. I wouldn't want to live in a flat, I wouldn't want to live in a town centre, close to a university…. My properties are chosen for where my prospective tenants want to live and that has nothing to do with my personal choice of home.
It's important for tenants to feel that they can talk to you, particularly if they are having issues which might impact on your property, their ability to pay their rent, or the need to move out. It is also important to maintain a professional relationship and not to become friends (see letting to friends above). We are in business and our tenants are our customers. Treating them with respect and being friendly is the professional way to be a good landlord.
If after reading this you still want to become a landlord, first you need to become knowledgeable about the legislation and regulation you will be facing. Join the National Residential Landlords Association (NRLA). It is not the only one but it is the biggest association in the country. Go into to it as a new business and become accredited with NRLA or through a local scheme and in one day you will learn all the basics for around £150.
Whatever you do don't choose to learn as you go along because the range of penalties can be severe. One example of a penalty is having to repay a years' rent and legal costs, which in some cases have been as high as £30,000, and often even more if the case goes to court.
Good luck on your landlord journey
Read More Like This.