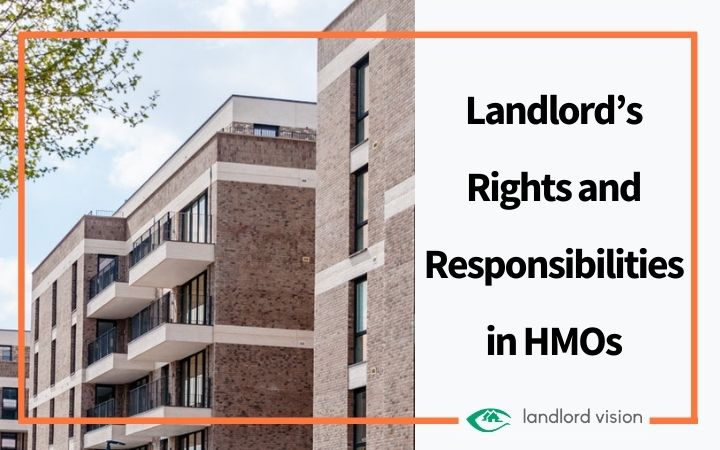 As a landlord, it can be confusing to know what your rights and responsibilities are at the best of times, but it can be especially difficult with HMOs (house in multiple occupation), as you have to manage multiple tenants.
In this guest post, Valour Properties outline your rights and responsibilities for HMOs, as well as letting you know what your tenants' rights are.
What is classified as a HMO?
Sometimes known as a 'house share' or a 'flat share', houses with 3 or more individually rented rooms (not of the same household) are classified as houses in multiple occupations. Whilst they have their own private rooms, in most cases HMO tenants will share communal areas such as bathrooms, kitchens, outdoor space, and other common living areas.
This type of accommodation is common in city centres for students and young, single professionals.
What are your key legal rights and responsibilities as a landlord of a HMO?
The rights and responsibilities of landlords who own HMOs are different from those of regular rented homes. Below we discuss some of the key responsibilities that you must observe as a landlord of a HMO.
Health and safety
Whilst all landlords must observe health and safety laws, landlords of HMOs have further responsibilities due to having multiple occupants. As such, HMO landlords must comply with the Management of Houses in Multiple Occupation (England) Regulations 2006. This means:
HMO landlords must ensure suitable fire precautions are in place, maintained, and that steps are taken to remove obstructions and obstacles that could pose a threat in an emergency.
Fire doors, blankets, and extinguishers must be provided, with easy access.
Adequate fire alarms and CO2 alarms must be provided.
HMO landlords must organise regular PAT testing, and other relevant electrical checks to ensure the safety of electrical items.
Adequate lighting must be provided, and shared installations must be maintained, kept clean, and repaired as necessary.
Adequate waste disposal for the number of tenants in the house must be provided.
Specific door handles and locks must be installed.
HMO landlords must send their local council a copy of their Gas Safety Certificate annually, and must be able to produce it upon request.
Risk assessments must be carried out within communal areas.
Overcrowding
Overcrowding in HMOs is an offence. Your local council can serve an overcrowding notice to you if they believe that you have breached overcrowding regulations. In this case, you must make efforts to reduce the number of people living in the property, most likely by eviction, or by offering alternative accommodation. If you do not take reasonable steps to comply with an overcrowding notice, you may be fined £5000.
Overcrowding Standards in HMOs in England:
Licencing of HMOs in England enforce very specific requirements regarding room sizing and overcrowding. As of 2018, HMOs are considered to be overcrowded if:
More than one person sleeps in a room measuring 6.51m2
More than two people sleep in a room measuring 10.2m2
Any rooms used for sleeping measuring below 6.5m2 is too small for anyone over the age of 10. For anyone under the age of 10, rooms used for sleeping must be at least 4.62m2. Rooms used for sleeping must also not be used for any other purpose.
For more information about overcrowding room standards in England, please refer to the Houses in Multiple Occupation and Residential Property Licensing Reform document published by the Ministry of Housing, Communities and Local Government.
HMO licence
You need a HMO licence if your property is classified as a large HMO. Large HMOs are:
5 or more tenants from more than one household
Some or all tenants share common facilities such as the kitchen, bathrooms, and toilets
At least one tenant pays rent
Depending on the area in which your property is located, you may need a HMO licence regardless of the criteria above. Check with your council to ensure that you are fully compliant with local regulations.
Adequate provisions
As a landlord of a HMO, adequate provisions must be provided for tenants. Some of these include:
Bathroom facilities
Providing enough, adequate, bathrooms and toilets for the number of tenants in your property.
Maintenance of facilities as necessary.
Cooking facilities
Providing adequate cooking facilities, and a large enough space for preparing food, for the number of tenants in your property.
You do not necessarily need to provide appliances. This will be outlined in your tenancy agreements.
General (internal) maintenance
Providing ongoing maintenance and repairs to internal structures, pipes, gas works, and electrical wiring.
Structural maintenance
Providing ongoing structural maintenance and repairs.
Waste disposal
Adequate means of waste disposal must be provided, depending on the number of tenants in the property. Speak with your local council to arrange such facilities.
Right to evict
Landlords must follow strict procedures if they wish to evict tenants. A Section 21, or Section 8 notice may be served to evict a tenant from a property.
Section 21: A Section 21 notice of possession served to the tenant means that a landlord can take back possession of the property at the end of a fixed-term tenancy agreement, or by means of triggering a break clause. The landlord does not have to provide grounds for eviction when serving a valid Section 21 notice.
Section 8: A Section 8 notice is served when the landlord has valid grounds for eviction such as nuisance, noise disturbance, damage to the property, or rent arrears. The tenancy can be terminated during a fixed-term agreement, however the tenant has the right to dispute any claims and the case can be taken to court.
Within Assured Shorthold Tenancies (ASTs) and Fixed-Term Tenancies, landlords must give a 'Notice to Quit' in a way that abides with the tenancy agreement. In England, landlords must give no less than 2 months notice if a Section 21 notice is served. For a Section 8 notice, landlords must give between 2 weeks and 2 months notice, depending on the grounds for eviction.
However, if tenants do not leave by the end of this period, the landlord has the right to take the case to court by applying for a possession order, which can progress to a warrant for possession if the tenant still does not comply. Bailiffs then have the right to evict tenants from the property.
HMO key tenant rights
HMO tenants have various rights which ensure that their landlord meets the minimum legal expectations and responsibilities as previously set out. Most of these are the same rights as those of other private tenants:
Right to deposit protection and return at the end of the tenancy.
As with all private tenants, HMO tenants have the right to have their deposit protected within a scheme, and returned to them at the end of the tenancy period. However, it is not uncommon for deductions to be made for damage to the property, or if the property is not sufficiently clean when they move out.
The property is well maintained and safe to reside in.
As previously set out, HMO tenants have the right to live in a property that is well maintained and is safe. This involves various aspects of health and safety, as well as minimum room sizes, maintenance and repairs, and adequate provisions.
The right to live in the property without unexpected nuisance or interference from the landlord.
Landlords are allowed to enter communal areas of the property without permission from the tenants, however, they cannot enter private rooms without express permission, and 24 hours notice.
The right to challenge any fees or charges that seem excessive.
Any fees or charges outside of the tenancy agreement, and regular rent payments, can be challenged if the tenant feels that they are excessively high. This is so that tenants are not taken advantage of in the wake of any emergency repairs, replacements, or other ad-hoc services.
About Valor Properties
Valor Properties, formerly known as Priestley's, is an estate agents and block management company, operating in Leeds and across West Yorkshire. We provide an unparalleled service in both the student housing and the professional property sectors.
Read More Like This.