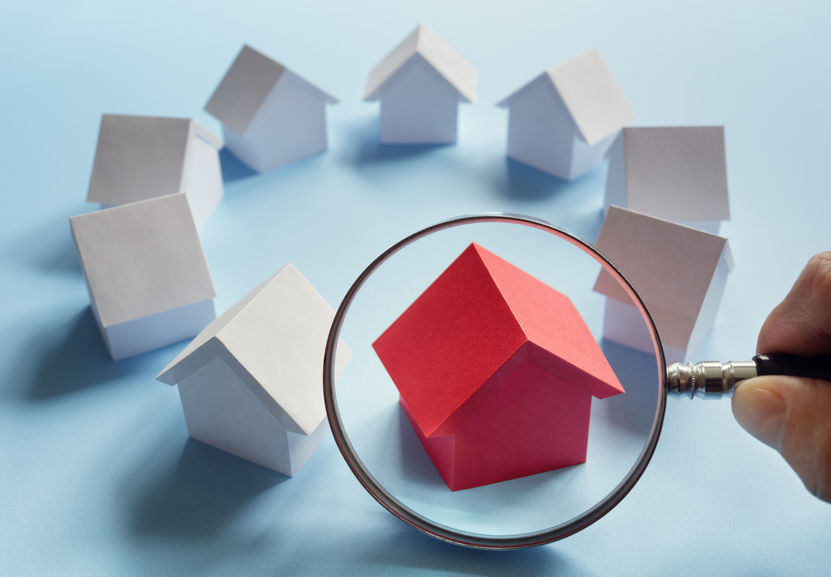 Rent to rent has variously been described as "highly profitable" and "ethically dubious", depending on how you feel about the practice. In this post we're looking at everything you need to know about rent to rent.
In 2013, a former student from the London School of Economics stumbled on an ingenious way to make money: he looked for rental properties where the landlord hadn't maximised his income, rented them, and then sub-let them to various tenants.
In online webinars advising potential investors, Daniel Burton claimed he was earning £35,000 a month subletting rooms in 40 properties across London. Sadly for tenants, Daniel Burton disappeared not long after the article appeared in Guardian Money, leaving landlords out of pocket and sub-tenants concerned about their housing status.
Burton's bubble may have burst but rent to rent is still a thing and there are plenty of self-proclaimed experts promoting their rent to rent strategies.
Rent to rent as a niche strategy can work, whether you are the landlord or the tenant/landlord sub-letting to someone not named on the original tenancy agreement.
Let's explore the pros and cons of rent to rent, as well as what can possibly go wrong (clue: a lot).
What Exactly is Rent to Rent?
Rent to rent means renting a property from a landlord and then renting it out to a third-party. A typical three-bed house with two reception rooms could easily be turned into a five-bed house share with a decent profit margin. The more properties you rent, the more money can be made.
There are plenty of landlords who don't much care if their tenant sub-lets, as long as the rent is paid each month. As such, it's common for the tenant to offer the landlord guaranteed rent in return for permission to sub-let. It's a win-win for landlords. The tenant takes on the responsibility of managing their tenants and property maintenance, while making a profit.
Different Rent to Rent Models
There are several rent to rent models for aspiring property entrepreneurs.
Rent to Rent Model 1
The simplest way of earning money from rent to rent is by persuading a landlord to accept a discount on the rent, in return for guaranteed rent. To make a profit in this model you would find a tenant paying full market rate. All costs associated with the tenancy fall to you. If a sub-letting tenant stops paying or the property needs expensive maintenance, it's down to you.
This strategy can work if you are a good negotiator and your profit margin can withstand some likely costs.
Rent to Rent Model 2
The next model is where you find a family home and turn it into an HMO, with the landlord's permission, of course. For example, let's say you find a three-bed family home advertising as a single rental. Straight away, you can turn it into a three-bed house share, which will generate more income than letting it to one family. If that house has a separate living room and dining room, as many older properties typically do, you can convert these into bedrooms and the house becomes a five-bed HMO. In theory, you should be able to make a good profit, but bear in mind managing HMOs is time consuming and there is a lot of extra red tape.
Rent to Rent Model 3
Another business model involves renting an existing HMO and taking over the management and improving its profitability.
Rent to Rent Model 4
Sub-letting to short-term tenants is another profitable business model. Tenants look for a long-term rental in an area popular with tourists and business travellers and rent it out on sites like Airbnb. There is work associated with this business model, as the property will need to be cleaned and serviced between lets, but in a high-demand area such as central London, Edinburgh, or the Lake District, it can be very profitable.
Rent to Rent Model 5
One final way to make money from rent to rent is to look for properties with potential and pass on the lead to other investors. Educating potential investors in the art of rent to rent could also work. You can earn commission for leads and charge fees for online and offline courses.
Is Rent to Rent Profitable?
Rent to rent can be profitable, which is why people do it. How profitable it is will depend on which model you use, and how well you manage your properties.
Let's say you decide to try model 1. You find a rental property and offer the landlord a below-market rent in return for a guaranteed rental income. The landlord agrees to accept £500 per month, but you know the property can easily generate £700 a month. Assuming you can find a good, reliable tenant willing to pay £700 a month, you can earn £200 a month without any significant investment.
If you do this with 10 properties, that's £2,000 a month, minus costs.
Converting a family home into an HMO can also be profitable, but there will be more costs. For example, you may need to apply for an HMO licence and meet additional health and safety requirements. You'll also need the landlord's permission to turn the property into an HMO. HMOs require more hands-on management, and time is money.
One way around this issue is to find an existing HMO and take over the management of it. The landlord enjoys a steady income stream, and you have free rein to do a better job. This might include making better use of the existing space, reducing voids, and increasing the rent. As long as the venture is profitable, it's less hassle than converting a family home into an HMO.
Model 4 can be very profitable if you can find a suitable property. Plenty of landlords don't want the hassle of managing short-term rentals – it's a time sap dealing with the extra cleaning and management when you have a high turnover of tenants. If you can find a suitable property and have time to list it on sites like Airbnb, manage enquires, and deal with all the tasks associated with holiday lets, this could be a profitable model. Perhaps not in the current climate, but once Covid-19 restrictions have been lifted, it's a model worth considering.
Do remember that location is very important here. The more desirable the location is, the more rent you can charge, and the easier it will be to attract tenants. Do the maths before you commit to renting a property with a view to letting it out on a short-term basis. You'll also need to make sure you have the landlord's permission.
HMO Landlords: A Step by Step Guide From Start to Success in 2023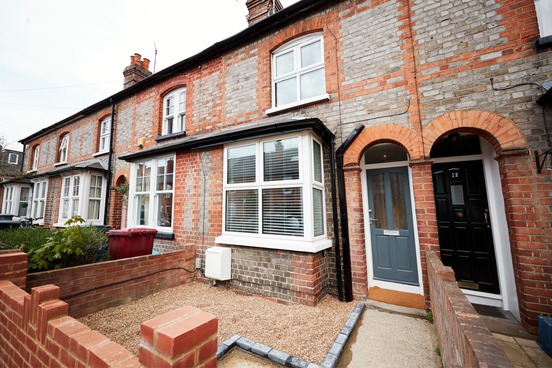 HMO Guide to Success
This free landlord guide will help you to learn the tried and tested ways to make your HMO rental property a success. Written by expert HMO landlord of 50 years, Mary Latham.
The Pros of Rent to Rent
There are quite a few benefits of adopting the rent to rent model.
No mortgage
The main advantage of rent to rent is that landlords don't need to actually buy a property. This is handy if you don't qualify for mortgage funding or don't want to be saddled with debt for the foreseeable future.
Data from the English Housing Survey found that 63% of landlords who had been in the sector for three years or less had used a mortgage to fund their purchase. The problem with buy to let mortgages is that they are expensive and difficult to obtain. Lenders typically ask for a minimum 25% deposit and repayments will likely be 125%-145% of your repayments. The rules have changed regarding mortgage interest tax relief, which makes buy to let with a mortgage less profitable.
Any business strategy that doesn't need you to run the gauntlet of mortgage lenders is well worth considering.
No Deposit
Not needing a mortgage means you don't need a deposit either. The average property in the UK now costs £231, 855, as of May 2020. Assuming your lender requires a 25% deposit, you'll need £57,963, which is a significant chunk of money.
Minimal Costs
Costs are minimal with rent to rent. There's no stamp duty to worry about and you won't need to pay conveyancing fees. Although it is wise to have a legal agreement drawn up, to protect both parties. Your only significant costs will be marketing and maintenance, which can be minimised if you market the property on social media and stick with newer properties that are less likely to suffer with problems like damp and dodgy electrics.
Generate a Profit Fast
If the idea of making money quickly appeals, rent to rent ticks all the boxes because you're not buying a property. You can move quickly and have paying tenants installed almost immediately. This is great for landlords in need of cash quickly.
The Cons of Rent to Rent
Whilst the benefits of rent to rent are most appealing, it's important to be aware of the disadvantages, which can be significant.
No Capital Growth
Buying an investment property gives you two possible ways to make money. Firstly, you can generate an income from rent. The other way to make a profit from buy to let is via capital growth.
Property typically appreciates in value. There are some exceptions, of course, the most notable example right now being the many flats affected by the cladding scandal. Current estimates say the property market is projected to grow 20.4% in the next five years. Not all areas will benefit, but Wales and London look likely to fare particularly well.
Investing in a rental property means you can benefit from price growth. For example, let's say you purchase a three-bed terrace in Leeds for £150k. In five years, that property could be worth £180k, which is a decent return for minimal work.
The problem with rent to rent is that you don't get to enjoy any capital growth.
It's a Risky Business
You don't own the property when you rent to rent, but you are still responsible for a number of risks. If a tenant falls into arrears or you can't find a new tenant, you'll still need to pay the landlord the agreed rent. There are also bills and possible maintenance costs to pay, even if there is no tenant in residence.
Make sure you can cover these costs with no rental income, or the whole strategy will collapse pretty quickly.
The Landlord is in Control
The landlord has the final say in everything. If they decide to sell the property part-way through your agreement, there isn't much you can do about it – you'll need to evict your tenants. There is also the risk the landlord falls behind on their mortgage payments (if they have one).
As long as you have a legally binding agreement in place, which sets out the terms of your agreement with the landlord, you should be OK. Be aware, no business arrangement is risk-free, so it's important to note your level of exposure.
Looking for the Right Rent to Rent Properties
Rent to rent is a niche strategy and landlords may be reluctant to accept such an arrangement.
To find landlords in your area, speak to local letting agents. Explain your plan and see what kind of response you get. Some might be receptive to rent to rent, and if so, they might be willing to pitch your strategy to suitable landlords.
Your other strategy is to approach landlords directly.
If you are interested in HMOs, get a list of HMO landlords in your area and contact them.
Mail shot HMOs.
Look for property to rent on websites like Rightmove and Zoopla and contact the landlords.
Reach out on social media and look at running some PPC ads.
Be active on property investment forums and reach out to people who might be interested.
Finding the Right Rent to Rent Opportunities
Never agree to take on a property without doing some research first. If a landlord has struggled to find tenants you will want to know why. One possibility is that they are advertising to the wrong demographic and you could turn an easy profit by switching to a new model. But don't make that assumption until you have undertaken some due diligence.
Next, check how much rent the property is capable of generating as a whole or per room. Is there a margin for profit based on what the landlord is willing to accept? Use the internet as a research tool. Check what properties/rooms are going for in the area, and whether there is demand for rental properties in the area.
Work out Your Costs
Make a list of your costs. Be thorough. Does the property need renovating? Are you planning to convert a family home into an HMO? Work out what you can charge in rent after any improvements have been made.
Do a cash flow analysis so you know how long it will take to make a profit from the venture. Once you know your costs and profit margin, you have a starting point for negotiations with the landlord. Factor in what the landlord is currently getting, as a significant drop is unlikely to persuade them to switch to a rent to rent model.
A Rent to Rent Agreement
There is a lot to think about when negotiating a rent to rent agreement. You need to be very careful that you cover all bases. Some points to think about include:
Who pays for what in terms of maintenance? For example, it's not unreasonable for a landlord to expect you to pay for boiler servicing and minor repairs. If windows or the central heating needs replacing, the expense should probably be theirs since it would be classed as a capital improvement.
Who pays for what in terms of bills such as insurance?
How long is the agreement? Decide how long you want the agreement to last and whether any break clauses are to be included.
It's best to consult an experienced solicitor when drawing up an agreement, so you don't get shafted proverbially or literally.
Rent to Rent Courses
There are a number of rent to rent training courses available for people who are complete beginners or who need some help getting started. Google "rent to rent course" and you'll be spoilt for choice.
Don't just sign up with the first course you see advertised. Look at what the course offers, how much it costs, whether it is online or in-person, and what the reviews are like. Some courses right at the top of Google are US-based, which might not be as relevant to UK landlords.
Typical things included if you buy a course include scripts to help you talk to landlords and letting agents, rent to rent contract templates, and marketing packs.
Look for free resources before you pay for any training, so you can figure out whether rent to rent is right for you.
Illegal Sub-letting
It would be remiss of us not to at least touch on the problem of illegal sub-letting. It can and does happen, and mostly has bad outcomes.
Rent to rent is a legitimate business model, but only if you have the landlord's permission. Renting a property and then illegally sub-letting it without the landlord's permission is a bad idea. Some landlords might turn a blind eye if their rent is paid on time and your tenants don't cause any hassle, but if they are not as understanding, they can evict you for breaching the terms of the tenancy agreement.
Illegally subletting puts the landlord in a difficult position. If he has a buy to let mortgage, it is a breach of the terms & conditions, and the lender could call in the loan. Illegal sub-letting may also invalidate the landlord's buy to let insurance.
If you decide to rent a property and then sub-let to another person, always seek permission from the landlord.
In summary, rent to rent as a business model can be profitable. It's also legitimate, as many councils use the rent to rent model to house tenants in the private sector when no public housing is available. If you don't have any capital available to invest in property, rent to rent could give you a useful foothold in the private rental sector, but you do need to understand how it works.
Don't blunder in without doing some research first. Take advantage of the many resources available online, from free webinars to downloadable e-books. Get a feel for how the rent to rent model works and connect with other landlords to see whether it's been a successful strategy for them. Ask questions and listen to the answers.
And if you do decide to give rent to rent a go, let us know how it works out for you. We'd love to hear more about your experiences – good and bad. You can contact us on Twitter and Facebook.