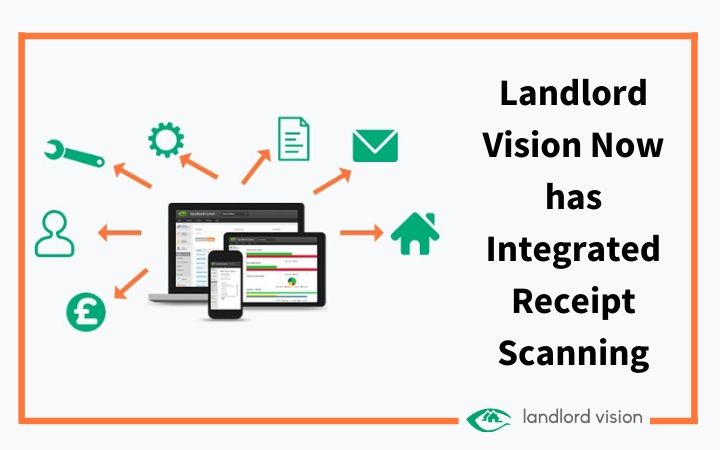 When our customers told us they wanted to upload their receipts to Landlord Vision and extract data from them, we set about finding ways to make that happen. We knew we couldn't code it ourselves, that would have taken years, but we wanted a partner that we'd be proud to do business with. We wanted a partner that wasn't using cheap labour to decode receipts. Making customers wait for hours for their data to be extracted just isn't our style. We wanted a company that would deliver the best service to our customers, a company we could grow with. Sounds like a huge ask right? Well we made it happen anyway…
Meet our New Receipt Scanning Partner
Veryfi is a leading software provider, they are renowned for their cutting-edge technological developments and they are the best receipt scanning partner we could have asked for. They don't use cheap labour to extract data from receipts, they're growing just like we are, they care about the end result for our customers as much as we do and above all, we're proud to call them our newest partner.
Here's what Veryfi had to say about working with us:
"Veryfi is honored to be working with the leader in UK property management software to deliver superior real-time data extraction capabilities for all Landlord Vision customer's receipts & bills. This secure machine automation translates into a colossal time saving each month vs traditional methods that rely on human labor. If you have a property portfolio that needs great software to back it then look no further than Landlord Vision, this is the future!"
How Does Receipt Scanning Work?
The Veryfi integration is virtually seamless, it allows you to do everything in Landlord Vision without any extra logging in or faffing about. You can simply upload a picture of your receipt, bill or invoice and let the world's most intelligent and secure system extract the details for you. Once the details have been extracted you can turn them into expense items or invoices in Landlord Vision in just a few clicks. Finally, you can organise your receipts, bills and invoices in a neat, tidy and meaningful way.
What Makes Veryfi the Best?
Unlike other receipt scanning software, you don't have to wait for human interaction, or wait in a queue for your receipts to be decoded. Veryfi does this in real time turning your receipts into itemised expenses or invoices that can be added to Landlord Vision in just a few clicks.
What are the Benefits of Using Receipt Scanning in Landlord Vision?
Easy reconciliation, quick addition of expenses, simple invoice generation and you can save a picture of the receipt next to the expense items. Goodbye stacks of paper receipts, hello clean efficient and organised recording. Keep all your expense details in one place, make tax returns fast and make forgetting to log expenses a thing of the past.
What Data can Veryfi Extract From the Receipt?
Veryfi goes beyond the expense items, it can also extract the name, address, telephone number and type of business from your receipts as well! If you've got the vendor on your receipt saved as a contact in Landlord Vision, the expense will be matched to them effortlessly. If you haven't saved the company on the receipt as a contact, you can rely on Veryfi to extract their details from the receipt and this can be added to your Landlord Vision contacts with just one click.
Not only can Veryfi extract contact details and expense items, but it can also extract different types of totals such as VAT and subtotals, it can pick up invoice numbers, account numbers, due date and can even recognise some handwritten details!
Veryfi isn't just another receipt scanning app, it's been built to be as efficient as possible and to require as little human input as possible. It's fast, precise and will free you from the burden of manually entering all your expenses.
How do I use the Receipt Scanning Integration?
If you've got a Landlord Vision subscription you can already use your new receipt scanning feature. If you want the full lowdown or to see the feature in action check out this receipt scanning tutorial. If you aren't using Landlord Vision subscribe now to get access to simple receipt scanning, easy property management and so much more.
Read More Like This: