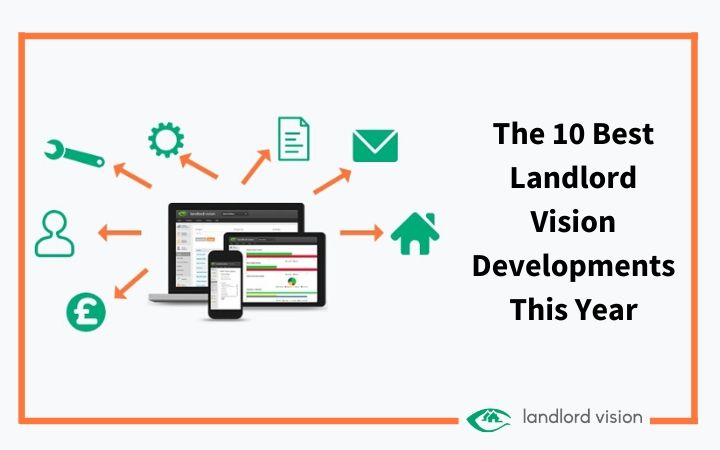 As we're nearing the end of the year, we thought it would be a great time to look back at Landlord Vision's biggest improvements and developments of 2019!
It's been a busy year and some of our more complicated developments are still ongoing. These aren't all we've done either! For an exhaustive list of all our updates, visit our Release Notes page.
Now, without further ado, here are the 10 best things we've done this year…
White and brown goods management
You asked for it, we delivered it, now you can manage your white and brown goods (and their warranties) in Landlord Vision. It's easy to find and use, but if you want more information you can find it here in the official launch post: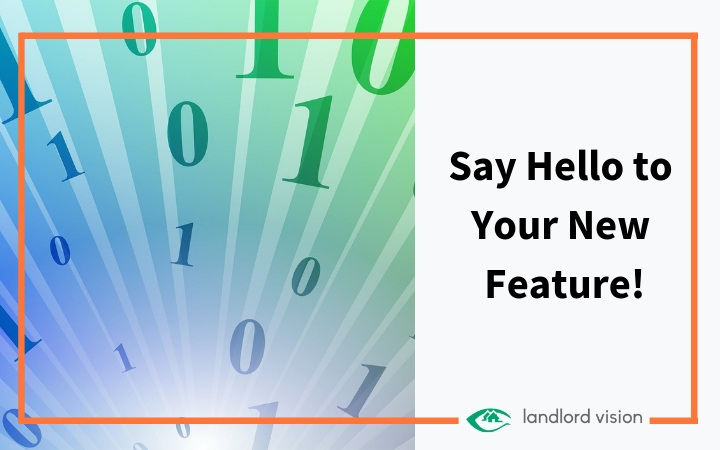 New set-up wizard
We wanted to make it as easy as possible for people to use Landlord Vision. There are a lot of features in the software and sometimes it's hard to know where to start. Adding the set-up wizard makes it easy to get familiar with the features that are most useful to you. The wizard pops up whenever you join the software, but if you want more information on how it works you can find it in the launch post here: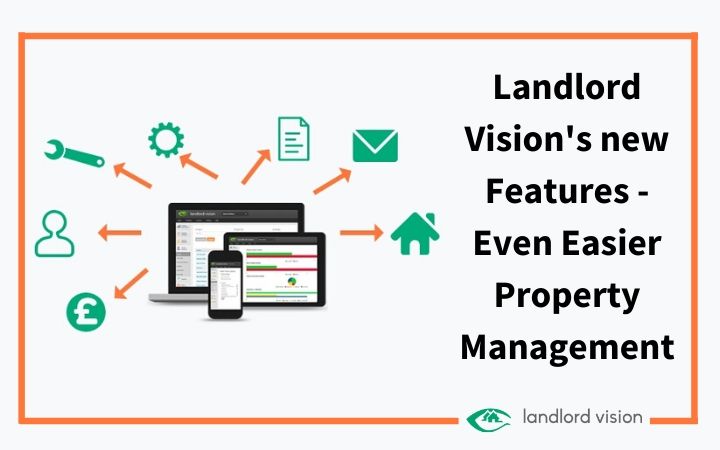 Property ownership improvements
At the start of this year it was the case that you could split your portfolio by percentage, but this didn't impact any of the reports in the software. We've since changed that, so not only can you enter a custom ownership percentage, but this information is now taken into account in the reporting. You can also pull reports for a specific ownership percentage. If you want to find out more about this development, check out this tutorial.
New insurances report
You could do it with tenancies and tenancy payments, you could do it with safety certificates and you could do it with just about everything else, but you couldn't pull a report on your insurances. That's all changed now.
The new report shows you how many insurances you have and when they are due to renew. To find the new report click into your portfolio then on Reports > All Reports > in the Property Reports list click on Insurances and this will bring up your report.
Set a custom period for recurring tasks
This was just a no brainer, before we updated this it was the case that you could set recurring tasks by specific periods of time (like weekly, monthly, yearly, etc.) now you can set a custom recurring period making it much faster and easier to set recurring tasks at times that suit you and your way of working.
Now upload 10 images up to 100mg at the same time
When you're just getting started with Landlord Vision it makes sense that you'll want to upload a lot of photographs at once. Previously you had to upload them one by one but now you can upload 10 images at once, saving you a lot of time.
Ability to print from Tenant Service Desk
The Tenant Service Desk is a great way to keep an audit trail of conversations with the tenant. Previously you couldn't print information from the Tenant Service Desk which makes it very difficult if you ever need to, for instance, present the data in here as evidence in court. We've changed that now, meaning you can print directly from the Tenant Service Desk.
Blog improvements
Over the year we've made such small tweaks to the blog that if you hadn't been watching like a hawk you wouldn't have noticed. Now it's nearly finished though you'll find the blog posts are longer, more informative and more valuable to landlords looking for advice on managing properties, tenants and many other aspects of property investment. Along with a mini face-lift, a change of name and the addition of our newsletter sign-up the blog is looking really good (even if we do say so ourselves!).
Making Tax Digital
You won't find this on our release notes page, but a lot of resource has been given over to making sure the software will integrate with MTD, this is definitely one of the best things we've done this year and we're hoping it won't be long till it's launched.
Automatic Bank Feeds
Another one that isn't live yet but will be soon! We've put a lot of time and effort into doing this. This has been one of the most voted for features on User Echo, so naturally it's been one of our biggest priorities. We can't share much information on this just yet, but as soon as we can you will know all about it!!
So those are the ten things we're proudest of this year. Think any other updates deserve an honourable mention? Let us know in the comments!
Don't forget to head over to User Echo to suggest new features or comment and vote on features that other Landlord Vision users have asked for.
Read More Like This:
5 Landlord Vision Features That Make Managing Time Easy
9 Things You Don't Know Landlord Vision Can do