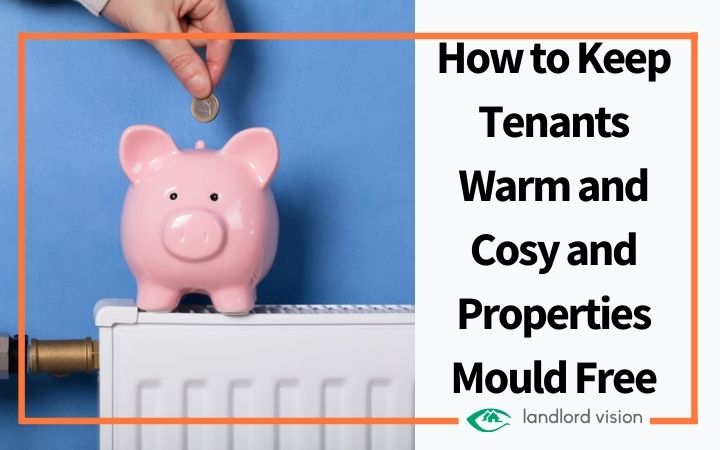 It's not unusual for landlords of an HMO to be concerned about abuse of the utilities when the rent is inclusive of bills but the unusual circumstances of the past year has caused that concern to heighten as bills have risen and profits have reduced.
I have seen many, many discussions online about how to stop tenants using so much heating and they usually mention "I'm paying the bills and…" The discussion which follows often says "tenants are not paying so they don't …", "They are very entitled and just expect landlords to pay for …." Let's begin be getting this out of the way. When a property is offered with a rent which includes bills that means that the bills are paid from the rent, not from the landlords' pocket, and the landlord will have included these costs in the calculation of the rent if he/she knows how to run an HMO.
It's easy to forget that rents which do not include bills are much lower. Calculating the cost is the tricky part but there are many experienced landlords, on and off line, who will give you a good indication of those costs. That is during times where tenants are spending a lot of time working or socialising outside of the property and we are only now coming to the point where we have 12 months bills for comparison for the times where most of the time tenants have been in the property using more gas, electricity and water. Regardless, if the tenancy agreement was set up, as it should have been, with a 'Fair Usage Clause' you will potentially have the option of making an extra charge to cover the additional costs. I say potentially because it's important to consider the way in which this might be received by tenants who have been pent up, against their will, and may not be in the mood to face extra charges, especially if they have been unable to work and have not been able to access Government financial support schemes.
Those tenants who have been given Government or employer financial support have probably got money rolling around in their accounts, unless it has been spent, but they may be looking forward to a nice holiday or other leisure activities once the pandemic is over. We need to calculate the cost against the potential loss of tenants or of good will and then if we decide that charging is the best thing we must give them access to the bills so that they can see the increase but as a starting point tell them the extra amount of power that has been used and the actual cost which is being passed on.
At this point it's worth remembering that the resale of utilities is strictly regulated and only those companies which hold a licence can make a profit on that resale, therefore we can only charge on what we are paying. The Office of Gas and Electricity Markets, 'OFGEM', fixes maximum resale prices under section 44 of the Electricity Act 1989, section 37 of the Gas Act 1986, and the Water Resale Order 2006 governs the maximum price for water. We used to be able to make an additional small Admin charge but this is not a Permitted Charge under the Tenant Fees Act 2019 the recharging of utilities costs is however a Permitted Charge.
The Fair Usage Clause also needs to include the fact that, in the event that they use less than the allowance (the allowance must be stated), the savings will be refunded to the tenant. If a cleaner is usually going into the property and hasn't gone during the pandemic they will be aware that money has been saved and therefore might expect this to be deducted from any charge.
Lets talk about the big issue of landlords controlling the heating either by locking up the thermostat or by using a device like Nest. This is unlawful. Tenants must be given full control of heating under the Housing Health and Safety Hazard Rating System Section 9 Housing Act 2004
"A healthy indoor temperature is around 21°C, although cold is not generally perceived until the temperature drops below 18°C. A small risk of adverse health effects begins once the temperature falls below 19°C. Serious health risks occur below 16°C with a substantially increased risk of respiratory and cardiovascular conditions. Below 10°C the risk of hypothermia becomes appreciable, especially for the elderly.
There are approximately 40,000 more deaths between December and March than expected from the death rates in other months of the year. Cardiovascular conditions (e.g. heart attacks and stroke) account for half the excess winter deaths, and respiratory diseases (e.g. influenza, pneumonia and bronchitis), account for another third. Although there is some excess winter deaths in all age groups, it becomes significant for those in the 45+ age group.
Heating should be controllable by the occupants, and safely and properly installed and maintained. It should be appropriate to the design, layout and construction, such that the whole of the dwelling can be adequately and efficiently heated."
The World Health Organisations recommend minimum indoor temperature thresholds of 21°C for living rooms and 18°C for bedrooms.
I have some very good news for those landlords who are fretting about the heating bills (especially if you haven't got a Fair Usage clause in their ASTs) I came across some really good information posted on line by an experienced heating engineer and I am sharing it with his permission. The reason I am sharing this is that I tried it myself at home and I have saved on my heating bills despite the fact that I am home 24/7. I had a Smart meter fitted last year and to be honest I became too interested in this because I am at home too much with too little to distract me, I knew to the penny how much my next bill would be!! I like my home to be cosy and that means setting the thermostat to 22 until I go to bed. Against this back ground here is the post I read and advice I followed:
1. NEVER EVER turn your heating off – even over-night
2. Set your heating to be 20-22degC during day light hours
3. Set your heating to be around 16degC over night
4. Stop doing 'short 'n' spikey' air only heating and start doing more 'long 'n' low' structural based heating.
5. Keep the heating range of your house to no more than 4-5degC change, ie 16-21 say or 17-21 say.
For those that are accountants amongst you, you are probably saying 'if I leave my heating off it will cost less'. Agreed – leave it permanently off and it will save you even more. However, there are lots of good financial and technical reasons for the above 'new' approach to heating a domestic property."
I was very curious to find out whether this worked:
Day 1. I set my Hive to 21 until the sun went down then 22 dropping to 16 overnight.
Day 2. I checked my smart meter usage IT HAD GONE UP! Humm
Day 3. Ditto Day 2 – I'm nice and cosy but losing faith in the money saving aspect of this
Day 4. Ditto Day 2 – I asked the engineer if this was to be expected and he confirmed that it was in the early days because we are heating the bricks and to stick with it (my house is detached and this is expected to take longer)
Day 5. Ditto Day 2 – I kept the faith
Day 6. WOW! The outside temperature was as cold as it had been but the usage had dropped by a third against my normal usage – I was amazed!
Day 7, 8 and 9 It was down to half my normal consumption – I was delighted and I went back and thanked the engineer who had posted it. He said "it will drop lower"
Day 10, 11 no change
Day 12 WOW WOW! My consumption had dropped to a third of my normal consumption my house was cosy, even at night if I visited the bathroom and it stayed at that level until it got a little warmer outside then it dropped again.
I had to find out what was happening, this was so counterintuitive. I went back online and asked the engineer and here is his reply:
"At approx 16degC stuff starts to really happen in heating theory terms.
If a house is kept below approx 16degC for an extended period of time the water vapour held suspended in the air begins to drop out – essentially it gets too heavy for the air to hold it. This water vapour or condensation falls out on furniture, walls, floors, etc – you have probably noticed an odd smell in a house that is cold for so long.
At the same time the air pressure in the house starts to drop as well.
So 2 key things are happening (this is a very simplified view)
1. The water vapour rests on the walls and starts to be absorbed by it – causing damp walls (even damp to the touch)
2. The negative pressure in the house begins to affect the damp walls and brickwork causing it to 'suck' in the external temperature and moisture (generally colder and wetter outside than in)
and
3. The colder and wetter the walls and brickwork become the better and easier transmission path they become for the external environment to get in
4. If the house is maintained at above 16degC then the water vapour is held in air suspension.
5. The house is very slightly positively pressurised
6. Warm pressurised air is then ever so gently pushed outwards through the brickwork
7. Aerated brickwork slowly becomes a better quality insulator and therefore storage of heat
The consequence of this is that the house is nicer to smell, nice and gently warm, the structure is slightly warmer and has itself become a giant radiator of heat (in effect a giant storage heater)"
I had one of those 'ping' moments when I read that, it made so much sense and I know that is works now I also know why, this is why I am sharing it with you. We have had enough to deal with these last couple of years and it's nice to find something that will, not only save us money, but will prevent a lot of the damp and mould problems many of us are dealing right at this moment. I have also shared this with my tenants who are paying their own utility bills to save them money and protect my property from lack of heat
Let's end the black mould problem while we are at it.
Since becoming a landlord in 1972 I have tried every product available over the years to deal with black mould, none of them work for long. The paint additives can never really be mixed so that there are no "gaps" when the emulsion is applied to a wall, if you do a good job these will be pin holes but even lots of pin holes show as a mould stain. A few years ago I was introduced to the Sales Director for Carrs Coatings based in Redditch, Nick explained that there are only two products in the world that really work because the mould inhibitor is manufactured into the paint and there are no "gaps". One is manufactured in Germany and the other here in Redditch and Carrs Coatings are the manufacturers. I was sceptical but I bought a tin, I always refuse offers of free items because I want to maintain my ability to tell the truth or not to mention them if they don't work.
Glixtone Funghishield emulsion REALLY works
I no longer use any other emulsion, it comes in white and magnolia and can be tinted to any colour. It works because the mould, which is thousands of tiny creatures, cannot hold onto the surface of the paint and therefore it should only be toughed up with the Glixtone. Once it is painted over with another product the anti mould formula is lost.
I gave it the biggest test when I used it in a four bedroomed flat which had had a very expensive renovation (£68,000) only five years earlier and I found black mould in every corner all down the wall top to bottom, where the ceiling and walls met, in the bathrooms and kitchen. My tenants were a mother and three teenage daughters – need I say more? My questions about drying washing indoors and opening windows were met with distain and I was faced with a familiar situation where the house was clean and the rent was paid but apparently the black mould elves visited and painted the walls. I had already used Glixtone in other properties but I was not sure that it would work this time. I had the walls cleaned with a bleach solution and emulsioned with white Funghishield, it looked lovely – the flat is just over 100 sq mtrs with lovely big windows. When that tenant left 4 years later there wasn't a sign of black mould anywhere. I'm sure that they hadn't changed their lifestyles and that it was the Glixtone which had made the difference.
So there you have it how to keep tenants cosy and properties warm and mould free at the same time saving money and avoiding attracting the unwelcome attention of your local council who get more complaints about damp and mould than any other single item.
I almost forgot one last tip. If you are leaving a property empty for any length of time during the winter buy a bag of rock salt (Amazon) and some washing up basins. Put a couple of centimetres of rock salt in each basin and put a basin in each room. This will attract moisture from the air and keep the property dry and smelling fresh.
Please bookmark this blog and come back and tell me how you get on when you don't turn the heating off or after you've used Glixtone Funghishield.
Read More Like This.