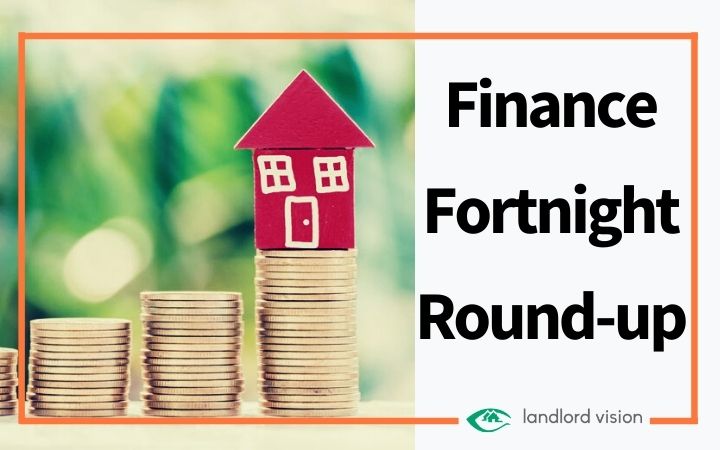 The end of the tax year can be a bit of a stressful time, especially if you're new to the property industry. And once you've got through your first, each new tax year seems to come around faster than the one before.
That's why we decided to create Finance Fortnight. The idea was to equip you with some handy materials that would help to get your new tax year off to a great start. So, just in case you've missed anything, we've put together all the content from Finance Fortnight in this post, because it's always a good time to get ahead of your finances.
Free Finance Fortnight Resources
A Landlord's Guide to Pets in Rentals
Check out our free guide to pet's in rentals for landlords, which has just been updated in line with the latest government changes. In this guide we look at best practices and things to be aware of when renting to tenants with pets. Click here to download the PDF Guide.
Updated MTD Report
Once upon a time MTD was all the rage, but what's happening with it now? Is it still even a thing? Check out this recently updated report to learn what's happening with Making Tax Digital. Click here to download the MTD Report.
Updated Tax Checklist
Make sure you're recording all your expenses to reduce your taxes. With the help of our free Tax-deductible Landlord Expenses Checklist, you'll be reminded of all the revenue expenses you can claim in your tax return (as well as those you can't).
Updated Income and Expense Tracker
This spreadsheet is one of our most popular resources, it gets hundreds of downloads each year. Look no further if you want a simple way to keep on top of your income and expenditure. We've updated the spreadsheet to reflect the new tax year (and corrected any cheeky spelling mistakes)! Download your copy to start the tax year as you mean to go on.
Useful Blog Posts
Things Landlords Should do for the 2021/22 Tax Year
In this blog post we gave you the lowdown on what you need to know for the coming tax year. We've listed and explained the changes that might affect you, including the recent changes to tax bands and personal allowances and also included some tips on how to become tax savvy.
Your Tax Questions Answered
Our sister site Tax Insider helps landlords and other taxpayers to understand taxation matters. This month, they kindly shared some popular questions and answers with us.
How Have we Made Property Management Easier? 
It can get tiresome to hear a company talk about their product, no matter how great that product is! That's why we've put together some of our customer testimonials so you can hear the different ways our software has helped other landlords like you to manage their property portfolios.
5 Simple Property Tax Tips That Could Save Landlords Thousands 
You might be paying more tax than you need to for your property business! Just think, that money could be going into property repairs or future investments. These five tips could help you save money on your next tax bill.
Case Study: Shelley's Experience
One of our customers has kindly shared with us how she uses our software to manage her property portfolio. She decided to switch to Landlord Vision as she was looking for a system that would help her run things more efficiently. Read more about Shelley's experience, as well as her favourite features of Landlord Vision (spoiler: one favourite features is how we help her manage her tax).
That's it from Finance Fortnight! We hope you've found the information useful. Don't forget to follow us over on Twitter and Facebook for more landlord updates.