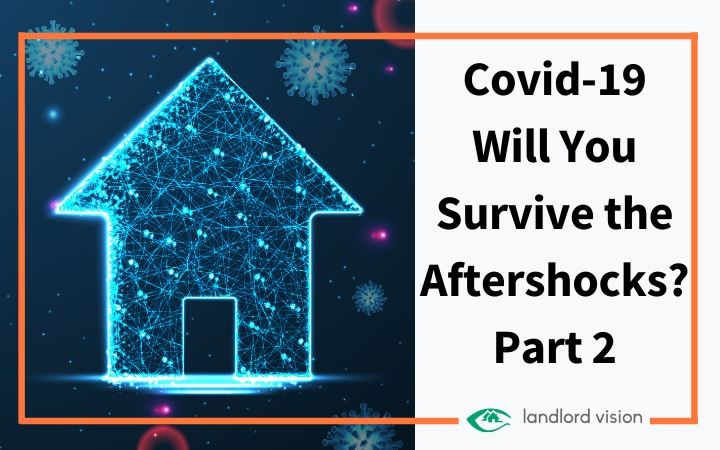 On the road to recovery:
Empty Properties
Top of the priority list is to prepare your empty properties for market and get them advertised and let. If you are short of money cleaning your own properties is not the end of the world I always clean mine because I don't trust anyone else! With the right products it isn't hard work.
If a property has been left empty and windows closed it will need a good airing as well as cleaning – smells are an important part of viewings and now more than ever it's important to create the "sense", as well as the look, that the property is clean – personally I find diluted Dettol Antiseptic liquid in a spray bottle reminds me of the comfort of childhood rather than the prepared sprays. Assume that there will be more properties than tenants and prepare the property to impress – if there are more tenants than properties, you've had a work out without going to the gym.
This is my Shopping List:
Elbow Grease – All purpose cleaner – you won't need anything else to clean everything from cooker to windows £1 from Amazon
Bicarbonate of soda – To remove smells – clean the fridge, sprinkle on carpets and fabric covered furniture, lay curtains on a bed and sprinkle, sprinkle mattresses… leave for a couple of hours and vacuum or shake off
Free Air spray – Every lady has a bottle of perfume she doesn't use this makes a great room spray. If not ask the local coffee shop for a bag of coffee grinds and hang them in old tights for a couple of days until they have absorbed the smells.
Coke –to clear pipes and drains and toilet pans – leave overnight
Bleach – to sanitise because it kills viruses not just bacteria
Don't forget the outside it may look uncared for after so long and could put people off before they come through the door. Give your local garden centre a leg up to recovery and buy a couple of flowering pots to put at the front door.
Video the property on a slow walk through – to prepare for any time in future when it cannot be viewed in the flesh or to help prevent time wasters.
Lesson Number 1 Don't get Caught out in the Same Way Twice.
Tenanted Properties
A little goes a long way, take tenants an appropriate gift especially if they have stayed and paid they haven't caused you any stress and may well have been stressed themselves – show them that you appreciate them. Why not help a local take away or restaurant to get back on their feet by buying a voucher (they may give you a quantity discount) to give to your tenants.
Even if you have given them a reduced rent this is one property less to re-let give them a little gift.
Delinquent Tenants
Many of us will come back to life with tenants in our properties who have not paid their rent and who we were unable to evict. It's natural to be angry but don't rent them room in your head. If you aren't able to be polite stay away and get someone to go to speak to them on your behalf or just communicate by email or letter. Depending on how bad the debt is, it might still be worth trying to work out a payment plan but if it has gone beyond that stage and you intend to evict just go through the legal process or pay a specialist to do it on your behalf. Remember only a solicitor can go to court on your behalf but anyone can go with you.
Evicting a Delinquent Tenant
If your paperwork is in order your may not need to take it to court, the judge may grant you a court order in chambers on a Section 21. There will be some tenants who know that they have pushed their luck during this crisis and will move out in the hope of avoiding legal action which will impact on their credit rating or chances of a tenancy in future.
There is a warning there not to accept a new tenant without first speaking to their last landlord to find out if they were a delinquent tenant during this time, especially if they want to move in quickly.
The options of how to evict a tenant depends on a few things:
PLEASE NOTE THAT GOVERNMENT HAVE ANNOUNCED THAT NO EVICTION CAN TAKE PLACE BEFORE 24TH AUGUST 2020. THIS APPLIES EVEN WHERE A VALID NOTICE HAS BEEN SERVED – YOU WILL NOT BE GIVEN A POSSESSION ORDER UNTIL 24TH AUGUST
Are they still within the fixed term of the contract/AST? If they are, the quickest option is Section 8. A Section 21, no fault eviction, can be served after the 4th month of the fixed term to ask for possession at the end of the fixed term which must not be further ahead than 6 months but must be a minimum of 3 months ahead at the moment. If the fixed term has ended Section 21, with 3 months notice, can be served at any time. In order to serve a valid Section 21 you will need proof that you gave them the following documents otherwise –
The documents relating to the protection of their deposit if there is one
The Gas Safety Certificate both before they move in and within 28 days of any re-inspection during the tenancy.
The Governments How to Rent Guide – the version that was available at the move in date
The Energy Performance Certificate – this should have been available at viewing and before move in
HMO licence if the property needs one
Section 8 of the Housing Act 1988. There are some discretionary grounds that you could use but it's always a safer bet to have Mandatory grounds these are the main ones –
Was the property ever your main home and if so do you need to move back in? Ground 1
Is your mortgage lender repossessing the property? Ground 2
Do you need to have major works carried out at the property – not necessarily caused by tenants? Ground 6
Has the tenant been convicted of a serious crime? Ground 7A
Do they owe 8 weeks/2 months or more in rent? Ground 8
You will find more mandatory and also discretionary grounds in Schedule 2 of the 1988 Housing Act.
Section 21 of Housing Act 1988 Important to download the latest version of the 6A Form in order to serve a valid Section 21. This has been changed for the Covid19 period, it's the wrong form if it doesn't say.
This form has been changed to reflect new legislation which came into force on 26 March 2020 and should be used by landlords in England up to 30 September 2020. PLEASE NOTE that you will need to attach documents to cover the whole term of the tenancy.
Very important to note if the tenant doesn't leave on the designated date we will need a court order to enforce your S21 In order to get one we need to complete the N5B ENGLAND Claim form for possession of a property located in England (There is a version for Wales). This too has been updated and there are requirements that some of us will struggle to meet for example:
"17. Is there any relevant gas fitting (including any gas appliance or installation pipework) installed in or serving the property?
Yes, answer question 17a and 17b
No, go to question 17c 17a.
Was a copy of a valid gas safety record provided to the Defendant before they went into occupation of the property?
Yes
No Page 12
17b. Have gas safety records been provided to the Defendant covering all further gas safety inspections carried out during the period of the tenancy?
Yes the Date of issue of the gas safety records Date given to the defendant
No
You must attach copies of the gas safety records provided to the defendant before the defendant went into occupation and during the tenancy and mark them 'G', 'G1', 'G2' etc.
17c. If there is no relevant gas appliance in any room occupied by the Defendant, has the Claimant displayed in a prominent position in the premises throughout the tenancy a copy of the gas safety record with a statement endorsed on it that the Defendant is entitled to have their own copy of the gas safety record on request to the Claimant at an address specified in the statement?
Yes
No"
There are other requirements which we need to be aware of here.
The new legislation is here: The Health Protection (Coronavirus, Restrictions) (England) Regulations 2020
On 5th May Robert Jenrick, Secretary of State for Housing, Communities, and Local Government, gave evidence to the Commons Housing, Communities and Local Government Select Committee on the Ministry's Covid-19 response. He said that if lockdown was not over by early June it is quite possible that the extended notice period of 90 days (3 months) for service of Notices Section 8 and 21 Government have now confirmed that the moratorium on evictions has been extended as above.
There will also be a pro-action protocol in place by the time the extended period ends – I expect that this will be something similar to the pro-action protocol which we need to action before taking legal debt recovery action. That is quite complex with many loopholes through which a debtor can jump but fundamentally it is about trying other methods of resolving the issue before taking it to court, negotiation and mediation being two preferred options. When this comes to pass I will explain it in a future article and include experiences from those who have used it in relation to debt recovery.
Lesson Number 2
The legal system for evicting a delinquent tenant is not fair, simple or quick and the only way to use it is to understand the detail and meet the legal obligations which have become more onerous
On a More Positive Note:
Demand After Lockdown?
A crystal ball would be really handy at the moment but failing that we can only go by experience, both our own and that of others.
We may find that tenants are slow to ask for viewings because they are short of money and haven't got a deposit. There are several zero deposit schemes (understand HOW they work before introducing them to your potential tenants) There is also the option of offering deposit free but increasing the rent to cover what you would have taken
£800 pcm rent £923 (5 weeks) maximum deposit allowed
or
No deposit and £950 pcm rent. That may be well over market rent but for a tenant with no deposit it may be the answer they need and on the positive side the extra money is all yours and probably worth any perceived risk. Note you cannot refund any of this at the end of the tenancy because that would have been a deposit in disguise which is unlawful.
You may have been a landlord for years, like me, but this a situation we have not come across before and every day with an empty property is a day we cannot afford, we need to be flexible and creative and get our properties filled again.
Here is my own Experience:
One of my houses was let to a company and was occupied by an Engineer who is in the UK for a contract but whose home country is Germany. I was very happy for her that she managed to get home to her family safely early on. The contract ends at the end of July and they had expected to extend for a further 12 months. Sadly for me they have given notice that the occupier will be given a contract in Germany until next January and therefore they won't be renewing for another year. It could be worse I will be paid until the end of July
In the Meantime I Decided to Advertise the Property as a Learning Exercise.
This is what happened.
23rd April Occupiers belongings were taken out and put into storage. The house was left like a new pin and I was left a lovely Thank You card and a bottle of wine (I love my job)
23rd April I asked my online letting agent to begin marketing the property. I also tried something new, with the help of a property friend I put it on a local property to let Facebook group for free to see what happened.
24th April I received an enquiry via my on line agency from a couple who were staying with family and were in no hurry to move until they found the perfect property. They had seen some photographs and I sent more. I also sent the EPC, Gas safety certificate, electric safety certificate and details of council tax. They came back and said that, pending a real life viewing, they would like to take the house.
It got better, almost every day since I have received enquiries, I have carried out telephone interviews and chosen my top 6 prospective tenants, all of whom are happy to wait until after lockdown for a viewing. I have even been offered the deposit from a person who saw the house on FB, checked me out and wants to take it unseen. I am very flattered but I would not let a property unseen it wouldn't be fair to either of us.
I waited 2 weeks and then cleaned the property within an inch of it's life. I offered a viewing to the first people on my list (two school teachers) as soon as government announced that viewings could take place . I opened the door and let them view while I sat in my car outside. They loved it, I carried out the normal referencing, credit checks etc., and they moved in on 1st June. We did the move in inspection, testing smoke alarms, metre readings etc., via video call while they were in the property and I was in the car outside. That was a stress free experience and so much easier than I expected.
Far from fighting to attract another good tenant I had a choice – a nice surprise which I hope is country wide.
Lesson 3 The Worst may Never Happen.
Learning a new Skill
Time to learn how to video my properties. With some advice from a property friend I began practicing in my own home. I am also doing panoramic photographs – I had no idea how easy this is. I'm not David Bailey but I am using this quiet time to concentrate on refining this skill and gain something positive from lockdown. I hope that as you read this we are beginning to kick start our social lives. I will be running all the way there when my local pub opens ….
Read More Like This.