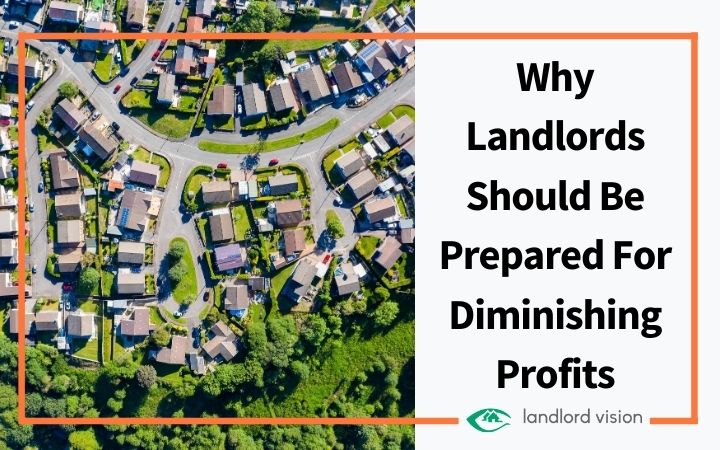 The full implications of the COVID pandemic are still unknown, but the UK economy has already shown a significant negative impact and it's likely to affect the property market for several months, if not years. These are a few of the reasons why landlords should be preparing now for diminishing profits:
Less People are Looking to Rent
Millions of workers across the UK have been furloughed over the last few months, and in the next few months there will be large numbers of redundancies as the government furlough scheme comes to an end. Already a lot of renters have been forced to move out of properties, and going forward more and more people are going to be struggling to afford to rent, especially if they are uncertain about their job security.
It's likely that for the foreseeable future there will be more properties available for rent than there are people looking to move in to them. On top of this, renters are more likely to be looking at more affordable housing such as smaller properties further out of city centres, or house shares where the rent is split between several people.
Landlords are going to have to consider ways to make their properties more attractive to renters looking to move over the next year. This might mean reducing rent and fees, allowing more flexible contracts, and putting more work into properties.
Renters are Considering Buying
Being forced to spend weeks and months at home has led a lot of renters to reassess their living situation. Those who have been working throughout lockdown are going to be in a better financial position to think about buying a property. Many people who have been renting are now looking for a lot more freedom in the space they're living in.
More People Need Home Offices
As the world has packed up to work from home over the last few months, many companies have discovered that their employees are working just as productively when they're home. Long term, a lot of companies are reconsidering their work from home policies and many people won't go back to working in an office full time.
Landlords are going to have to look at ways that they can offer spaces suitable for home offices. This could mean renovating properties to make them more suitable, or turning bedrooms into office space meaning there are less rooms to rent in a house.
Repairs and Maintenance
Any repairs and maintenance that needs to be done to properties has to follow government guidelines. This means that visits to properties have to be done with minimal contact, and if tenants are having to self-isolate then the repairs can't be done and will be delayed.
The restrictions on interacting with tenants and visits to the property could mean that repairs and maintenance issues take longer to fix and the problem gets worse, or you have to cancel scheduled work last minute.
When landlords are conducting viewings of properties to let, they are going to have to clean in between each visit, which may mean hiring a cleaner. And in between tenants, a thorough professional clean is going to be needed to assure new tenants that the property is safe.
Landlords Will Need to Invest in Marketing
Changes to the house marketing and economy mean that landlords are going to have to move their operations online, and spend more money on marketing. Clunky websites that don't load properly aren't going to cut it. Landlords need to ensure their website is professional and easy to navigate. They'll need high quality images of all the available properties, detailed descriptions, and also video tours.
Marketing the business and the properties is also going to eat into landlords' profits. Landlords will need to look at marketing rental properties on social media, and paid advertising such as pay per click campaigns, Facebook ads. Paying for offline marketing in the local area is also going to be essential to engaging with potential tenants.
How can Landlords Offset Their Diminishing Profits?
While everyone is still recovering from the impact of COVID-19, it's a good time to look at additional revenue streams or side businesses to make up for lower profits.
Operate a Moving Service
With lots of people having to shift their lives around due to the uncertain economic situation, it's a good time to run a moving service. If you've got access to a van then you could add a moving and removal service onto your existing letting business.
Rent out Storage Space
Don't let your properties sit empty for months on end. Many people are having to downsize as they move, or temporarily live with friends and relatives. You could offer up your garages or spare rooms as cheap, short term storage space.
Start Dropshipping
If you've ever considered selling online, then dropshipping is a hassle-free, easy way to run an ecommerce store without needing space for stock. To start a dropshipping business you find reliable suppliers, list the items on your website, and when someone places an order you then order the product from your supplier who will ship it directly to the customer.
You could sell products relevant to your existing business such as affordable furniture and home furnishings. And by dropshipping you don't have to invest money in the stock upfront, so it's a good way of bringing some cash into your business.
Blogging
Starting a blog for your letting business is a good way to improve your website's SEO and gain more organic traffic. If you put some time and effort in then you can also monetise your blog by including advertising and affiliate links.
With less people looking to rent and general uncertainty about the future, landlords need to prepare for lower profits over the next few months. By investing into their business now – improving their website, moving operations online, or starting a side business, they should be able to minimise the impact.
Read More Like This.