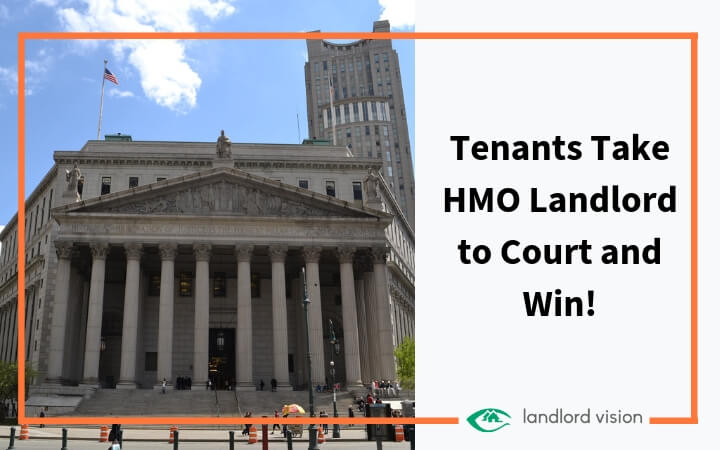 Most landlords don't expect to be sued by their tenants, especially if the property they let is in good condition and the tenants have no cause to complain. But in a salutary tale published on the BBC3 website, four tenants took their landlord to court and were awarded £15k of their rent back. If this is sending shivers down your spine, be afraid, be very afraid.
When five young people rented a house in Leeds, they were pleasantly surprised to have no issues. The house was clean, there was no mould or any vermin infestations, and the rent was reasonable. What they didn't realise was that the landlord had failed to register the property as an HMO, therefore, they were renting it unlawfully.
Landlord Failed to Register an HMO
A visit from a housing officer put them in the picture. The HO told the tenants the landlord was now the subject of legal action. They were reassured to know that the court case wouldn't affect them, and their tenancy was safe. What they were surprised to learn, however, was that they could take the landlord to court and apply for a Rent Repayment Order (RRO). Thanks to amendments made to the 2016 Planning and Housing Act, tenants can now apply for their own RRO.
For the tenants, it was a no-brainer really.
"I'd be lying if I said the money wasn't a motivating factor but we all share similar political beliefs and don't think housing should be commodified," he explains. "If private individuals are going to profit off property, we've at least got to hold them accountable when they do bad things. It wasn't a personal vendetta against the landlord – he just broke the rules," says Ben Leonard.
A Day in Court
With help from a sympathetic housing officer, four out of the five tenants sharing the property filled out paperwork, sent off forms, and eventually attended a court hearing at the Town Hall in Leeds. They were stunned when the panel awarded them a full year's worth of rent, minus 30% on account of the landlord pleading extenuating circumstances.
"I basically went into it thinking it's fairly likely we'll get a token amount, a couple of hundred or so," Ben says. "Clearly I was wrong."
The Tweet Goes Viral
News of the tenants' victory soon went viral on social media.
"The amount of DMs [direct messages] I got, I couldn't respond to them all," Ben told BBC Three. "People were sharing their stories, saying 'My landlord is screwing me over, how did you do this?' The response was incredible."
It is likely that many aggrieved tenants will now be checking to see if they too are eligible to take their landlords to court.
"I was surprised it worked for us," says Charlie, Ben's former housemate, "But landlords can face consequences for mistreating tenants. The case has already inspired some of my friends to look up their homes on the HMO registry and several weren't listed, so they're going to try and pursue that."
Despite their success, the group advises anyone with housing issues to join a tenant support group for advice. They acknowledge that not everyone has the support of a housing officer or the time to pursue a claim against their landlord. But for those landlords out there who are letting unlawfully, the future is bleak.
As tenants become better educated on their rights, it is clear that you are living on borrowed time. And with the government in the process of consulting on changes to Section 21 notices, landlords could soon be facing attack from all sides.
Read More Like This:
Hull Council Win Court Case Against Landlord Association
High Court Rules Right to Rent Breaches Human Rights
Landlord Prosecuted for Allowing Illegal Trade to Take Place