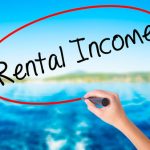 A-Level results are out and the start of another academic year is almost upon us. For student landlords all over the UK, now is a busy time, but figures released by a leading landlord insurer suggests they are getting well paid for their trouble.
The insurer looked at the investment potential of all major university towns. It found that rental yields were as high as 12% per year. This is higher than other areas of buy to let and considerably higher than savings accounts.
Top of the League
St Andrews University came out at the top of the league, with a return of 12%, but Birmingham, Lancaster, and Loughborough were not far behind. Landlords there could expect to earn more than 10% on their student lets. Other high performing towns and cities include Nottingham, Durham, Exeter, and Sussex. There, rental yields are around 9.5%.
The study's authors examined house prices in areas where students actively chose to live and analysed rents paid for the properties. Each of the high performing cities had a winning combination of affordable house prices and reasonable rents.
Bottom of the League
Some of the lowest performing towns and cities were compromised by high property prices. In Oxford, for example, properties easily sell for three-quarters of a million pounds, so even though rents are high, rental yields are low. Other poorly performing student areas include Cambridge, Bristol, and Surrey University.
Parents planning to invest in property for their son or daughter to live in and perhaps sub-let while they are at university would do well to take note.
Want to know what your rental yield is? Try our free rental yield calculator (no signup needed).