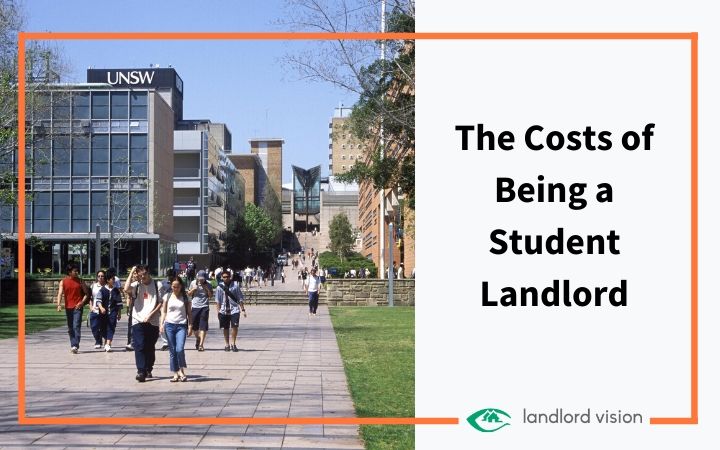 Student accommodation is always in demand. Not all universities have halls of residence and many second and third-year students prefer to live off-campus. This creates a wealth of opportunities for student landlords. However, there are extra expenses involved and becoming a student landlord might cost you a lot more than cash.
Choosing the Right Property to let to Students
As long as you invest in the right property, yields are better for students than in other market segments. A 2018 study carried out by Simple Landlords Insurance found that rental yields varied across the UK.
There is a high demand for student accommodation in historic cities like Oxford, but high property prices push rental yields below 3%. Head over to Bristol, on the other hand, and rental yields are a more impressive 6.88%. Top of the list is Durham, which boasts one of the best universities in the UK and rental yields of 11.53%.
Purchasing a property is your biggest expense as a student landlord, so spend plenty of time researching areas. Students prefer to be close to their university campus and within easy walking distance of bars, takeaways, and shops.
HMO Regulations vs Student Landlords
There was a time when savvy landlords bought large older properties and filled them up with students. Unfortunately, times have changed and that's no longer such a profitable business model.
HMO regulations have also increased the red tape involved in letting houses of multiple occupation.
These days, if 3+ tenants from more than one household live in a property and they share kitchen and bathroom facilities, it counts as an HMO. If you tick these boxes, you may need a landlord licence to operate in your area. Check with your local authority for more information. If you do need a licence, expect to pay around £500 plus costs.
Premium Student Accommodation is Expected from Student Landlords
Modern students are nothing like the students of twenty years ago. Today's students won't put up with rat-infested, damp, squalid accommodation. They expect fibre broadband, central heating, a fully fitted kitchen (even if they never actually use it), and attractive décor. Depending on the type of student you are hoping to attract, you may also have to provide extras like security and gyms.
Not surprisingly, the high entry costs in this sector are off-putting for many landlords. But if you target the right area, you don't have to go overboard with all mod-cons and stylish décor. A typical student house in a university city like Manchester is a standard two up/two down terrace. As long as the property is clean, well equipped with basic furniture, and has good internet access, most students will be happy.
If you prefer the idea of targeting high-end students, look at investing in purpose-built accommodation schemes, such as the XI The Campus in Salford. Advertised investment returns are in the region of 7%.
Wear and Tear in Student Lets
Student accommodation suffers more wear and tear than most other accommodation. Students are often hard-partying individuals who have no clue what a vacuum cleaner or bottle of bleach is. They may also have lots of drunken 'friends' sharing their bed, so expect the mattress to suffer a lot of abuse.
Because of this, furniture generally needs replacing every couple of years, and in the case of mattresses, it is sensible to cost for a new mattress at the start of each academic year.
Handy hint: pay for a mattress protector if you don't want to replace the mattress so often.
There will also be significantly more wear and tear on the fabric of the property, in particular, flooring. An itinerant student population won't pay much attention to taking care of carpets. For this reason, don't waste money on decent quality flooring. Go for hard-wearing grey or brown carpets or tough laminate that hides a multitude of sins.
Cleaning Costs
Following on from the last point, budget for a deep clean at the end of the academic year. You will be greeted with all manner of horrors when your latest clutch of students disappears back to the bosom of mum and dad. Expect to find decomposing pizza under beds and unmentionable things stuffed down the back of the sofas. The only item likely to be in pristine condition is the oven…
Targeting students as your buy to let model is profitable. Students always need accommodation and once they have moved in, you are pretty much guaranteed a year's worth of rental income with zero void periods. In addition, it is customary to ask a parent or guardian to act as a guarantor, so you don't need to worry too much about rent arrears.
Most students are very reliable, but make sure you charge a decent bond to cover the cost of extra cleaning plus wear and tear on the property. Trust us, you'll need a good team of contract cleaners on standby at the end of term!
The cost of being a student landlord goes beyond buying a property, but if you can afford the initial outlay, the yields may work in your favour.
Read more like this:
Student Digs in London the Height of Luxury
Student Landlords Achieve the Best Returns in the PRS
Student Lets Proving Tempting for Beleaguered Landlords