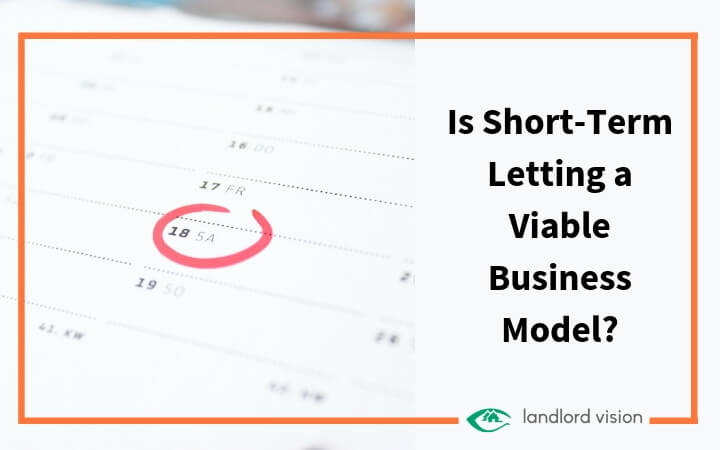 Many landlords are struggling as the government's tax squeeze increases and some are deserting the buy to let sector altogether. It is no longer as easy as it once was for landlords to make a lot of money from buy to let portfolios, particularly in cities like London where property values are high and rental yields are correspondingly low.
Not surprisingly, some of these landlords have switched to short-term letting as a solution to their woes, but is it a good idea?
Rental returns from sites like Airbnb can be much higher than traditional long-term rentals. It's possible for landlords in popular tourist cities like London and Edinburgh to make between £2k and £3.5k a month, depending on the size and location of the property.
This is likely to be a major draw for cash-strapped landlords. However, experts are warning that short-term letting sites like Airbnb may offer benefits, but there are some serious pitfalls landlords should be aware of.
Does Your Lender Allow Short-Term Lets?
Firstly, landlords must check with their mortgage lenders and insurers to make sure that short-term lets are allowed in the T&Cs. Not all lenders will accept short-term rentals, as they are deemed to be higher risk, especially from an insurance perspective.
Extra Maintenance
In addition, landlords must factor in extra maintenance costs for renting out properties short-term. You will need to make arrangements to have the property cleaned between 'guests', and in most cases, the property will need to be furnished to a higher standard than usual. So, old sofas and second-hand dark wood furniture will not suffice!
Factor in extra breakages, theft of property, and the cleaning up after a group booking that turned into a raucous party.
Unhappy Neighbours
Neighbours probably won't be impressed if you let your property out on a site like Airbnb or booking.com. Short-term guests tend to be less considerate and there are numerous hair-raising stories of parties that got out of hand, causing no end of bother and damage.
Seasonal Variations
Finally, factor in the seasonal nature of bookings on a site like Airbnb. Just because your property is booked solid during the summer, it doesn't follow that it will be booked all winter. Some void periods are often desirable, as this gives landlords a chance to make improvements and upgrade fixtures and fittings, but can you afford to have your property empty for four or five months of the year?
Do the Figures Stack Up?
Do the maths before you switch to short-term lettings. Calculate the extra time and money it will take to maintain the property. Only proceed if there is a clear financial advantage to be gained. And remember, short-term or long-term – a buy to let portfolio requires a professional approach if you want to make good returns on your investment.
Have you tried short-term lettings? Tell us how it has worked out for you? We'd love to hear more about your experiences!
Feel free to leave a comment or connect with us on social media.
Read More Like This:
The Inside Scoop on Holiday Lettings
Letting Agent Offers Expert tips for Landlords
Increase Your Rental Income by Renting Out Furnished Properties