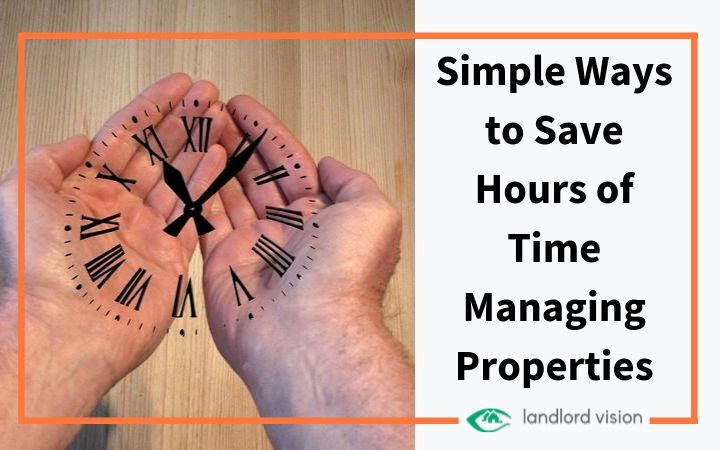 As a landlord you'll be familiar with the constant hum of questions and to-do's in your mind. Any new legislation passed relating to renting out properties is likely to send your mind into overdrive. Some days you might just want to ring up one of those 'we buy any house' companies and beg them to take your entire portfolio off your hands. If you're also working alongside running your properties, you'll have to learn to work smarter, not harder, to survive.
Many landlords use letting agents to take the pressure off. If you don't have time to breathe let alone getting your head around the latest government whitepaper then it makes sense. After all, if someone else is doing all the looking after, they accept some of the responsibility to keep up with the necessary legal changes. But for landlords looking to grow their investments, a hands-off approach isn't always the right one.
As we draw into winter there's a high chance your properties will need extra maintenance. We've been promised storms, cold snaps, polar vortexes, Beasts from the East and other weather extremes that sound as though they originated in a Kurt Vonnegut novel.
So, to stop you getting snowed under (pun intended) we've pulled together some tried and tested tips from fellow landlords to help you save time managing your property investments.
1. Don't Skip the Preparedness
Yes, it's a pain.
The more properties you have the more of a pain it sounds.
To prepare for winter you'll need to check that gutters are clear, pipes are lagged, smoke alarms are primed and a whole host of other things. It sounds simple enough, but it takes time. Worse still, winter isn't the only season you should be prepared for. As the months warm up again there are a whole different set of hazards that you should be aware of.
Skimping on these checks will make life a lot more difficult (and expensive) in the long run. Doing them yourself might be feasible if you live close to your rental properties and there are only a few of them, but as your portfolio gets larger it can really start to eat up your time. If you're using a letting agent, the chances are they won't do a winter preparedness check as part of their service, so asking them to complete one will likely lead to an extra expense.
If you have a good relationship with your tenant and you feel they are trust-worthy, you can ask them to carry out the checks themselves. Send them a list of what needs to be checked and ask for photographs where applicable. Any problems that come up during the tenant's check can then be dealt with selectively which will save you time and money.
If your tenant isn't the sort you can entrust this task to, consider hiring a handy-man or woman to carry out the checks on your behalf. They'll often be able to deal with any issues there and then and their fees are usually more reasonable than a letting agent.
2. Axe the Admin
Landlords who want to protect their investments build audit trails. It's as simple as that. Should you get taken to court, or if your tenant accuses you of something you haven't done, you should have the evidence to back yourself up. The rub is that the more comprehensive your record keeping system is, the more time it takes to maintain.
There are tools to help you, yep you know I'm going to say it, Landlord Vision is one of those tools. Using software to manage your properties helps you build an audit trail, keep everything in one place and reduce the amount of time you spend on admin.
Thing is, setting up on a new system, or building a cast iron audit trail in new software, takes time. But this is one of those investments that pays dividends down the years. If you're using a new system give yourself time to get it up and running. It may sound counter intuitive in an article about saving time, but sometimes you have to speculate to accumulate.
If you want to try out some new software, but you really don't have the time, consider hiring a freelancer to help you get set up. Whether that be a bookkeeper to help you get your finances straight, or a data entry clerk to fill your new system with existing data. Once all your data is in there you can vastly reduce the amount of time it takes you to get to grips with using it.
3. Know how Much you are Worth to Help you Delegate
If you've moved in entrepreneurial circles, you'll be familiar with the concept of knowing how much your time is worth. The idea behind this is quite practical. In the day to day running of a property portfolio there are trade-offs you'll need to make with your time. Usually you can save time or money, but not both. To help you decide on these trade-offs you should have a good understanding of how much your time is worth.
I'm not going to go into how to work this out. Many people more eloquent than me have done this at length. To find out why you should work out your value and how to do it, check out this article from the James Clear website which covers the value of your time and how to work it out in depth.
Essentially, understanding the value of your time will make it easier to know when you should delegate property related tasks. Delegation is the key to saving time, but it usually costs money, so know your worth and delegate accordingly.
4. Track Everything as it Happens
To me this seems simple, I'm sure a lot of landlords do this, but I've also met my fair share of landlords who don't. Track spending, income, communications and everything else as you go. Sitting down at Christmas to figure it all out before your tax return is due is a huge time sink. During breaks, and especially at Christmas, you should be relaxing and making the most of your time off.
There are so many tools out there to help you achieve this. It doesn't matter if you record these things in a spreadsheet, your landlord software, or in a specific app you've found, the digital world is your oyster. Even if you write them all down on paper, just remember record them.
Not only will this help you to write off every expense against your tax, but it takes just a few minutes to note down some expense details as opposed to a few hours trying to recall every expense item for the last 12 months.
It's just like doing the dishes by hand. If you do them every night it takes 5 minutes, do them once a week and you're washing up for the next hour and a half.
5. It's OK to get Professional Advice
We all need it from time to time.
Sure, it's an additional cost, but it could also end up saving you time and money. If you find yourself stuck on an issue, if you've traipsed the pages of Google and you're still coming up empty, it's time to get some help. This will save you worrying about whatever the issue is, which is undoubtedly bad for your health. It will also save you getting familiar with the millionth google result and instead can help put your mind at rest and give you a clear course of action.
I'm not saying you should reach for the experts every time you have a question, that would get expensive quickly, but be objective and know when you've spent too long trying to work something out. When I need to find something out, I'll give myself a time limit. Once that time limit is up, if I'm no closer to answering my questions or understanding something I'll ask for help.
Beware of forums and Reddit pages. When it comes to legal questions or questions for which the answers have consequences, it's not always possible to know who you're talking to and how professional they are, you only have their word for it. It's one thing to reach out and ask other landlords what colour they paint their walls, or in their experience what floor covering is best. However, if you've got questions about tenancy agreements, legal documents or the legalities of dealing with tenants you need to talk to a regulated professional.
6. Educate Yourself
Another speculate to accumulate trick. Knowing something about properties and the way they work can save time and difficulty in the future.
If you were working for a large corporation and you oversaw the hiring, you'd want to know that your prospective employee knew what they were talking about. The same goes for your properties. How can you hire anyone to help with your properties if you have no way to gauge their level of knowledge and experience?
If you learn about your properties and their maintenance on a regular basis, you'll soon find that you spend less time being overcharged for services. It doesn't have to be a huge commitment, leave yourself 15 minutes a day to read up about property management and maintenance. Over time your knowledge will build up and you'll spend less time researching overall.
7. Work Smart not Hard When it Comes to Finding New Tenants
Here there are three tips I can give you that have worked for me when it comes to finding new tenants.
When you list a rental property, you'll likely get questions from prospective tenants. Once you've answered their question put that information into your rental listing to prevent further questions of that kind. For instance, someone calls to ask if there's parking at the property, update the rental listing to say that parking is or isn't included. That should stop or at the very least reduce any more questions about the parking situation.
Before agreeing to take time out of your day to show a prospective tenant around the property carry out a telephone interview. You'll know ahead of time if they are immediately a bad fit for you which will save you time attending a viewing. Put together any questions you have for them ahead of time, questions about smoking, pets, family, children, work situation etc. are all great pre-screening questions.
Hold group viewings, you can get several viewings done at once. If there are a number of people attending, it shows there is interest in the property which should help you get the property let faster.
8. Tell the Tenant How to Get Their Full Deposit Back
Visit the property a month or two before a tenant is due to move out, walk through the property with the tenant. Point out anything that needs to be cleaned or fixed for the tenant to have their deposit returned.
This isn't one of those situations where you tell them how much you'll deduct, just tell them what needs to happen and frame the conversation so they know you want to return their deposit in full. In most cases this acts as a great incentive for the tenant. The tenant will do what you've asked returning the property to you in a clean state that you're happy with. The tenant gets their deposit back and it will take you far less time to ready the property for another tenant.
9. Deal With Things Electronically
This may be an extension of a point made earlier but working digitally makes everything easier. Collect rent electronically whether that be by standing order or direct debit, payments that go directly into a bank account are easier to keep an eye on. Getting paid in cash or cheque is not only a risk, but it means having to then bank your money, which is a waste of time.
If you're managing tenants electronically, they'll have a place they can go to check on upcoming inspection dates, check rental payments and their due date, check anything relating to the tenancy and in some cases will also be able to report any maintenance issues. Dealing with tenants in this way builds a de-facto audit trail and that gives you an extra level of protection with less work involved. This may mean you have to spend money, especially in the case of setting up direct debits or using a tenant management software like Landlord Vision, but the time you'll save will be worth what are usually nominal costs.
10. Would You Pay to Avoid it?
In one of the tips above we discussed knowing how much your time is worth to help you decide between doing something yourself and paying someone else to do it. If that seems like too much work for you, this simple mind shift can really help put things into perspective.
I've practiced this mantra for a while and it's really helped me open up to additional spend without becoming frivolous. The mantra is this: Would I pay x to avoid x?
For instance, setting up a direct debit to collect rent payments costs £3 per payment. Would I spend £3 to avoid having to walk to the bank with a wad of cash? Would I pay it to avoid sitting there biting my nails while a cheque cleared? Would I spend £3 to know that a tenant has cancelled their rent payment direct debit the day it happens rather than waiting till the day the standing order is due then finding out it hasn't been paid? Yes. Yes, I would spend £3 to avoid all of that, in which case I'll spend the money and set up direct debit rent payments. This may not work for everyone, but I found framing my purchases this way has helped me make better decisions.
Managing your time well can help you strike a good work life balance, give you more control over your portfolio and in some cases, it can even save you money. These tips represent just the tip of the time saving iceberg, if you spend some time looking up time management strategies, you'll find a whole host of other time management tips that will make looking after your properties a lot easier.
Do you have any great time management tips that we haven't included here? Share them in the comments!
Read More Like This:
How Landlords can Survive a Property Inspection
Landlord Insurance – What Does it Cover and is it Worth it?