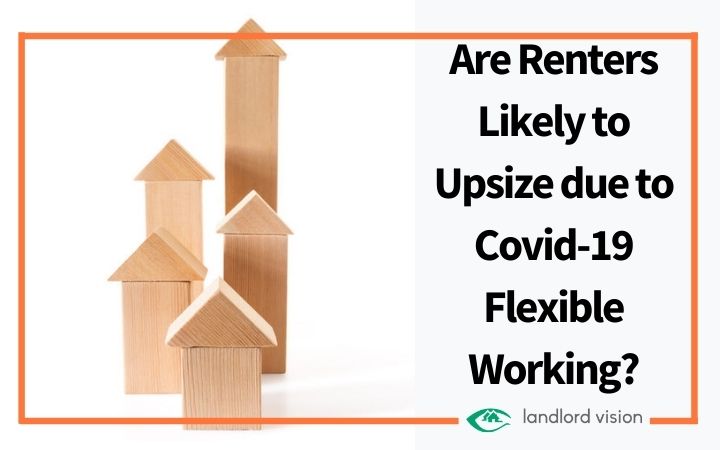 The coronavirus 'stay-at-home' instruction led to the temporary closure of office premises across the country. Many workers who abruptly left their office desks following the declaration of the pandemic have embraced working from home for nearly one year.
Almost every industry has been disrupted by the coronavirus pandemic. This has resulted in Covid-19 friendly working arrangements to be enforced, such as home working.  Homeowners and renters are drastically increasing the number of hours spent in the home and away from the office. The need to invest in dedicated office space is a given, writes Paul Williamson of Selling My Business.
Appetite for Upsizing During Covid-19
Homeowners are exploring renovation prospects or considering upgrading to a larger home. Renters are likely to find themselves in a similar position. Many have the flexibility to rearrange fixed furnishings around the home. Some selected landlords may have restrictions in place, which has lead renters to begining the search for a new home.
A study conducted by Hamptons International found that rent in rural areas rapidly increased. More than those in cities, which shows that renters are turning to rural locations, similar to the behaviour showcased by homeowners. People spend more time at home due to lockdown restrictions and working from home. Many are now seeking extra space and easier access to outdoor spaces.
In conjunction with the closure of schools and the introduction of virtual learning, household capacity has increased during the working day. As homeowners and renters revaluate household expectations, it is evident that many are committing to a rent increase to facilitate this arrangement. The study found that the average upsizing renter paid 23% or £149 a month more in rent. 34% of tenants moving home had at least one extra bedroom in comparison to their old property.
The importance of green space on mental health, such as a garden, has become apparent for individuals during the lockdown. The lockdown led individuals to be confined to their own homes. This has taken a toll on the mental wellbeing of individuals across the country as working from home erases the daily commute to work and regular exercise routines.
What's Fuelling the Upsize?
The Stamp Duty holiday which is due to end on 31 March 2021 was announced to help kickstart the housing sector after a full market shutdown in March 2020. Homebuyers are scrambling to complete their purchase before the deadline, which is fast approaching. Those looking to upsize can do so during the coronavirus lockdown and make a substantial cost saving. Stamp Duty can add thousands of pounds in tax which could otherwise be put towards the initial house deposit or purchase cost.
As the government subsidises the wages of furloughed employees through the Coronavirus Job Retention Scheme, they are financially supported throughout the coronavirus pandemic. This provides the necessary protection needed to raise funds for a larger home or rented accommodation. Be aware that the scheme is only available until the end of April 2021.
Are Employers in Favour of Employees Working From Home?
Working from home is permanently enforced by workplaces across the country. After witnessing a seamless transition, improved productivity, and reduced sickness rates, over a third of renters have upsized homes to allow for more room. Employees may prefer working in a separate office environment to create a better work-life balance.
Transforming company operations to operate from remote environments across multiple locations is likely to have incurred significant costs for businesses across all sectors. Due to the pandemic, employers have been required to adapt their working arrangements to allow for service continuity, without compromising on professionalism. Managing a remote workforce is challenging. Providing more flexibility and freedom around working style can have a direct impact on employee job retention rates.
Read More Like This.