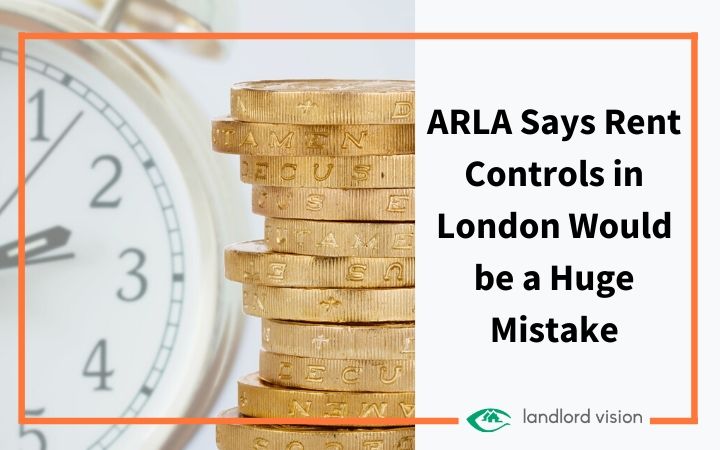 The Association of Residential Letting Agents is warning that the rent controls Labour wants to introduce will worsen the current rental housing crisis. ARLA says any attempt to cap rents on rental properties will drive even more landlords out of the buy to let market.
Sadiq Khan Believes Voters Want Rent Controls
ARLA's comments come on the back of a statement made by Sadiq Khan, Mayor of London. Mr Khan has revealed that he plans to make rent controls a key policy in his mayoral re-election campaign next year. He had previously suggested that rent controls are ineffective, but he now appears to have changed his mind, as is common with politicians seeking re-election. Khan claims Londoners are keen for rent controls to be implemented and he says the arguments in favour of the policy are strong.
Not surprisingly, ARLA and other landlord bodies disagree. There are already signs that landlords are quitting the market in tough areas like London, where property prices are high and rental yields low. ARLA's chief executive, David Cox, says each of his London branches had around six landlords quitting the sector in December last year. This is higher than the national average and much higher than in profitable locations such as the North East and West Midlands.
"Over the last few years, landlords across the country have been pushed out of the market by increasing costs and legislation, and new investors have been deterred from entering," says David Cox.
"Last month's results show that the issue has particularly intensified in the capital which may be the result of landlords starting to receive their first tax bill incorporating the increase in taxes from the Mortgage Interest Relief changes which came into force last tax year."
Rent Controls Help Rogue Landlords
Cox continues by saying that any attempt by Sadiq Khan to introduce rent controls will only make it harder for tenants to find suitable accommodation in the city, leaving the market wide open to rogue landlords who ignore regulation and taxation. This is slightly ironic, given that rent controls are designed to help vulnerable people avoid rogue operators.
Would you quit the sector if rent controls were introduced? Tell us in the comments.
Read more like this:
Landlords Quit the Buy to Let Sector
Landlords Waiting Months to Reclaim Properties After Applying to Courts