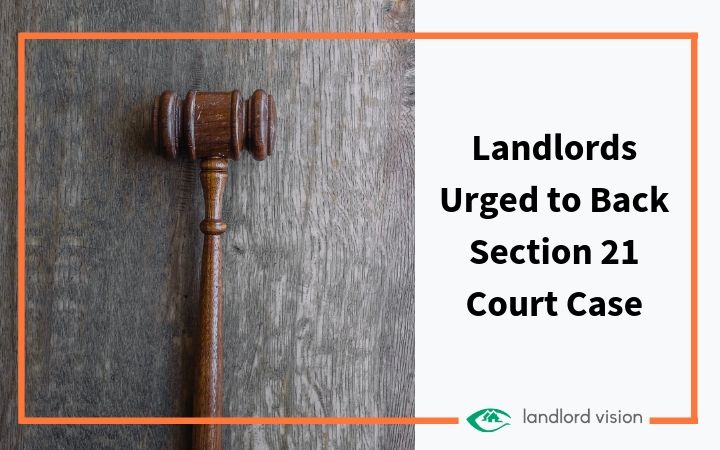 The RLA is supporting a landlord's appeal against a judgment that says he can't evict a tenant using a Section 21 notice because the tenant was not given a gas safety certificate before the tenancy began. The court has ruled that not doing so invalidates a Section 21 notice.
The landlord in question took his tenant to court in a bid to repossess his property. All proceeded as normal and an eviction order was granted. However, the tenant appealed, saying they had not been given a gas safety certificate before they moved in. The Court decided to allow the appeal, citing a previous case where the landlord had not given the tenant a gas safety certificate until shortly after the tenancy started.
The Safety Certificate Wasn't Served in Time
The judge ruled that a safety certificate must be served before the tenant moves into a property. If this doesn't happen, a landlord can't use a Section 21 notice to regain possession of their property.
Understandably, the Residential Landlords Association is concerned about the judgment. It believes the ruling is in breach of a landlord's human rights under the European Convention on Human Rights. It says that a landlord has the right to repossess their property and if the court rules otherwise, this could affect landlord confidence in the buy to let sector.
"Protecting the rights of landlords to repossess properties in legitimate circumstances is key to providing the confidence the sector needs to offer longer tenancies. The landlord, in this case, was not seeking to shirk their responsibilities and provided the certificates that were needed."
The RLA is asking for financial contributions to help them take the case further through the courts. There is a Crowd Justice campaign being set up where landlords can pledge their support.
A Dangerous Precedent
If this case sets a precedent, it could make it very difficult for landlords to gain possession of their properties in the event of an oversight. This might deter more landlords from entering or remaining in the buy to let sector, which is bad news for tenants.
Going forward, landlords might not have the benefit of Section 21 notices for much longer. The government plans to withdraw Section 21 notices, which would create open-ended tenancies. It has been proposed that Section 8 notices are amended so landlords have grounds to seek possession if they wish to sell the property or move back in. The abolishment of Section 21 notices doesn't affect landlords who apply to the court for an eviction order when a tenant breaches their tenancy agreement.
Have you had delays evicting a tenant because they appealed against the eviction order? Tell us below in the comments or contact us on social media. We'd love to hear your stories!
Read More About Section 21 Notices:
Government Seeks to Reassure Landlords Over Section 21 Consultation
Landlords are Resorting to Section 21 Notices to Evict Tenants