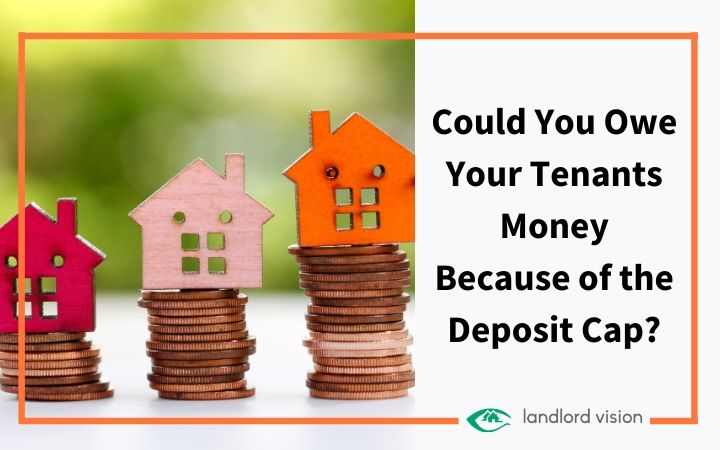 The Tenant Fees Act came into force in June. It is designed to prevent landlords and letting agents from overcharging tenants. But one unexpected consequence of the legislation is that landlords must now refund any part of a tenant's deposit that exceeds the statutory five-week cap.
The Tenancy Deposit Scheme, the largest government approved deposit scheme in the UK, says tenants signing new contracts since June have received an average windfall of £320.
"During this period, we have made 2,550 repayments totalling £817,031.33. From delving deeper into the figures, we identified the average payment was £320.27 and the highest repayment to a tenant was £3,384.62."
Do Landlords Have to Refund Tenants?
The Tenant Fees Act means all deposits are capped, so landlords cannot charge more than five weeks' rent, even if they would like to charge more to cover extra damage caused by pets. So, if an existing tenant has renewed their tenancy since June – and their original deposit exceeds the maximum amount you can now charge as a deposit – they are due a refund of the excess.
The good news is that if you use the Tenancy Deposit Scheme, a non-profit scheme, to hold tenants' deposits, there is a simple online process you can use to facilitate refunds.
If you don't put deposits in the TDS, check with whatever scheme you use to find out how to refund your tenant.
How to Calculate the Deposit Refund Amount
Assuming your tenant has paid a deposit in excess of the capped amount, it's very simple to work out how much you owe them. Take the annual rent figure and divide this by 52 to work out how much the tenant pays in rent per week. Multiply this figure by five to give you the maximum deposit a tenant is required to pay. Anything they have paid in excess of this figure must be refunded.
Do Landlords Need to Refund the Excess Deposit when a Tenancy Is Still Ongoing?
Official government guidance says:
Landlords and letting agents are not obliged to immediately refund part of a tenancy deposit that is above the cap but was paid before 1 June 2019. If a tenant signed a tenancy agreement before 1 June 2019 (and that tenancy is continuing or is a statutory periodic agreement) then the tenant will be bound by the terms of that contract until it is either renewed or terminated.
However, it's probably sensible to refund them the excess amount. It's a grey area and experts believe it's safer to just refund the excess because it's possible that the guidance will change at some point and if you are caught unawares, you could end up at-fault.
Have you had to refund part of your tenants deposit? Let us know in the comments.
Read More Like This:
How to Avoid Sub-letting Scams
Should Landlords Offering Alternative Deposits get Tax Breaks?
Zero Deposits an Introduction for Landlords