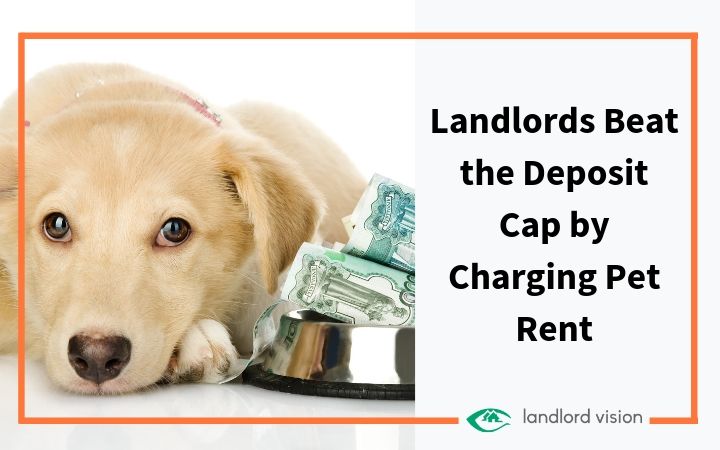 The fees ban legislation caps rental deposits at 5 weeks rent and this has meant that landlords and letting agents are thinking outside the box when it comes to pets. Traditionally landlords and letting agents have charged a higher deposit when letting to tenants with pets. Having pets in a property can represent a higher risk in terms of property damage and some properties need to be professionally cleaned once pets have lived there. The higher deposit ensures that any damage caused by pets can be recovered from the deposit.
A report in the Guardian has found that an increasing number of landlords are charging tenants up to £50 a month extra to bring their pets into a rental home. One landlord even asked for a "reference" for the tenant's pet dog before he would consider offering him a tenancy. The only pets that appear to be exempt from the charges are fish and small caged pets such as hamsters and gerbils.
Choosing between Pets and a Home
These additional costs can soon add up. If a family has two cats and a dog, they could easily end up paying £150 per month on top of their existing rent. For many families, this is just too much and they may end up having to choose between a roof over their head or hanging on to their beloved pets.
"In certain letting agencies it seems to be a standard term in agreements," said one tenant.
The Tenant Fees Act
A letting agent who agreed to talk to reporters said the practice of charging pet rent had only emerged in June after deposits were capped by the government's Tenant Fees Act 2019. She said increasing the rent was the only way landlords could ask for pet deposits without breaking the rules.
Many landlords are wary of tenants with pets because there is always a risk the pet will cause damage to the property and the garden. Of course the majority of pets are well behaved and are cared for well enough by their owners, but this is not always the case.
The UK Loves Pets
More than half of all families own at least one pet: there are around nine million dogs and 11 million cats in UK homes, many of whom are living with their families in rental accommodation.
If landlords exclude tenants with pets, they reduce their pool of potential applicants, which could lead to longer void periods. Charging extra for pets is understandable given how much damage one cat or dog can do, but it is important to make sure that additional charges are reasonable and not prohibitive to the tenant.
Taking Steps to Prevent Pet-Related Problems in a Rental Home
As long as a pet isn't left home alone all day while the owner is at work, they are unlikely to cause too much damage. And if you are concerned, it is a good idea to conduct regular property inspections in the first 12 months. That way, if there are any problems, you can address them immediately.
Do you allow tenants with pets to rent your properties? Let us know via social media.
Read More Like This:
Passporting Deposits Could Soon be an Option for Landlords
Rogue Tenants Cost Landlords a Fortune
Landlord Living in Social Housing Fined for Owning an Investment Property