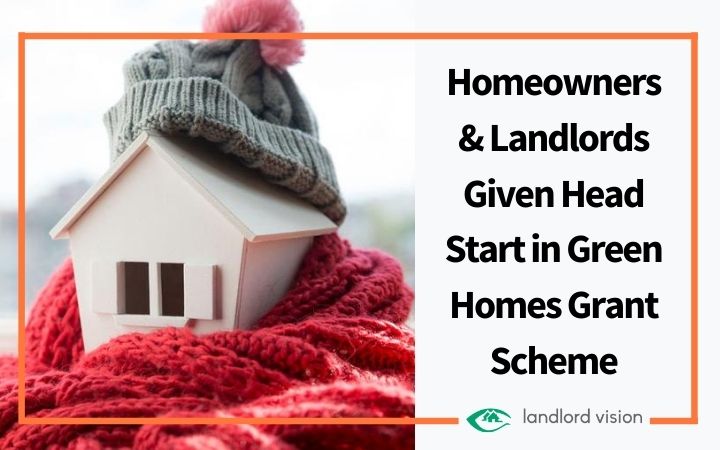 We don't need our tenants to be on benefits this is available to all and the landlord will control the application – very good news.
Green Homes Grant Voucher Scheme available measures are split into "primary" and "secondary" categories. We will need to install at least one of the primary measures below to qualify for both primary and secondary funding.
Primary Measures
Insulation: Solid wall, cavity wall, under-floor, loft, flat roof, room in roof, park home.
Low carbon heat: Air source heat pump, ground source heat pump, solar thermal "Top ups" are allowed (e.g. additional loft insulation up to the recommended level, solid wall insulation for other walls where a wall has been previously insulated), but replacements are not included.
So long as there is at least one primary measure in the package of works, we will also be able to install secondary measures. Secondary measures can only be subsidised up to the amount of subsidy provided for primary measures. (e.g. if a we receive £1,000 for primary measures, we can only receive a maximum of £1,000 towards secondary measures). This is for each property individually
Secondary Measures
• Draught proofing.
• Windows and doors: Double/triple glazing (where replacing single glazing), secondary glazing (in addition to single glazing), upgrading to energy efficient doors (where replacing doors installed prior to 2002).
• Heating controls and insulation: appliance thermostats, hot water tank thermostats, hot water tank insulation, smart heating controls, zone controls, delayed start thermostat, thermostatic radiator valves For low-carbon heating to be installed, households will need to have adequate insulation (e.g. wall and loft, where applicable). These can be installed as part of a package – they do not have to already be in situ.
Eligibility for the General Scheme
The following properties are eligible:
All owner-occupied homes (including long-leaseholders, shared ownership).
Landlords of private rented sector domestic properties.
Landlords of social sector domestic properties (including LA owned homes).
Park home owners (for residential sites including Gypsy and Traveller sites).
New-build domestic properties and non-domestic properties are not eligible.
Check your EPCs and identify which of these measure will increase the energy performance of your property and prepare put in your application(s) – the money will not last forever do not waste any time.
There is no limit to the number of properties where you can claim for funding only a limit of £5000 on each property. NB It appears that this grant funding is reliant on an EPC being registered and the government objective is to meet its targets for carbon emissions.
We are hearing that the minimum EPC rating will increase from an E to a D and that will leave many properties out of renting. It became unlawful to offer a property for rent if the EPC is below an E in April 2020 unless your property was exempt in which case it must be registered on the Exempt Register. D is the average rating for a domestic property and this may become the minimum for rented properties as early as 2022.
It's important to understand that this scheme is nothing like the ill fated "Green Deal" where the cost of measures were added to the electricity bill and often had to be paid for by tenants who had not agreed to this "debt". The Green Deal ended and it has taken some years for Government to realise that they need to put some money behind their targets. The government are now offering grants which are not repayable, especially for low income family home owners, and somehow they have included landlords in the free funding. Let's not wonder why, but let's not miss the opportunity to upgrade our energy efficiency and therefore EPCs ready for when the minimum is increased.
On 29th August Government said:
"Homeowners and landlords given head start in making the most of the new Green Homes Grant scheme"
"Business and Energy Secretary Alok Sharma today unveiled a new opportunity for consumers to get tips for making their homes more energy efficient, and details of how the Green Homes Grant scheme can make installations cheaper. These will be available on a revamped Simple Energy Advice website"
The scheme will be open by the end of September offering landlords funding for up to two-thirds of the cost of the energy saving measures identified – up to £5000 in vouchers.
What is the Green Homes Grant?
What improvements can I get?
How do I apply?
What if I'm claiming other grants or funding?
What improvements can I get?
Primary Measures
Insulation:
Secondary Measures
Windows and doors:
Complete the questionnaire to find out which of your properties are eligible. They are simple questions like: Is the property in England? Are you the owner or landlord? is it a new build (the scheme is not available to new build).
Its only when you want advice on which measure are available that you need to share any of the property details. The EPC is then pulled up and you are given information taken from the EPC Then it goes off track and you will probably need to reply as though you were the tenant because there isn't an option for landlords. ( I have told NRLA and asked them to advise Government to change this part of the questionnaire end of August and it may have been corrected by now). I carried on as though I were the tenant because it's only a route to finding out what is available not an application and therefore it doesn't really matter.
There is an interesting question about outside space and it appears that if the property is a flat above the ground floor it must have a balcony. Fortunately the property I was using for the exercise has a balcony but I'm not sure where that leaves those who haven't. The system needs to be changed from this point because it asks about benefits and it's not suitable for a landlord but it ends with recommendations of what measures you would need and the grants available under the scheme. I have asked NRLA to make sure that this is also corrected before the application form is live and landlords miss out.
I will update this article when the Application Form please check back from time to time, it will be before the end of September
Read More Like This.