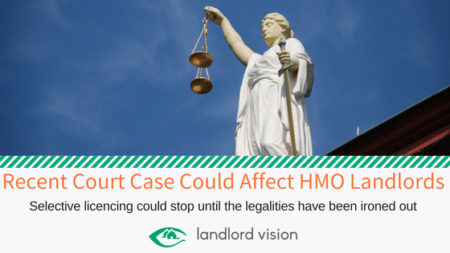 Selective licensing schemes are becoming increasingly popular. Local Authorities designate certain properties as subject to licencing. HMO licencing is common, as this area of the private rental sector is more likely to be blighted by anti-social behaviour and rogue landlords.
Not all local authorities charge HMO landlords a licence fee, but in the areas where selective licencing has come into effect, landlords often face significant extra costs, both for the licences they need and to pay for the extra work to bring properties up to the required standard.
The recent case of R (Gaskin) v LB Richmond Upon Thames (2018) EWHC 1996 (Admin) has thrown a spotlight on the issue of selective licencing fees.
Summary of Case
Mr Gaskin, an HMO landlord operating in Richmond Upon Thames applied for a licence renewal. He objected to the excessive amount of information requested by the local authority. He also objected to the excessive fees and refused to pay the full amount requested, which included an element to cover the cost of administering the scheme.
The Judgement
The local authority took him to court for failing to have a valid licence. The case progressed to the High Court and two judges overturned the original decision. They decided, based on EU legislation, that the smaller fee he had paid was enough.
Local councils are expected to appeal the decision, which means many selective licencing schemes could cease functioning while the issue is hammered out in the legal system.
Experts say the case could have far-reaching effects on the private rental sector.