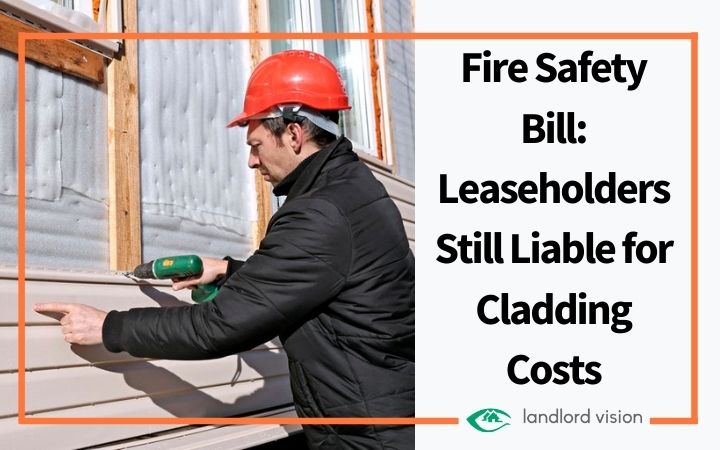 On Wednesday the 28th of April, the House of Lords finally passed the unamended version of the Fire Safety Bill. The Lords voted down amendments aiming to prevent building owners from passing repair costs onto leaseholders and tenants. Once the Bill receives Royal Assent, it will be passed into Law in England and Wales.
What is the Fire Safety Bill?
The proposed Fire Safety Bill aims to expand the applicability of the Regulatory Reform (Fire Safety) Order 2005. Once in law, the bill will clarify that the responsible person or duty-holder for residential buildings of two or more sets of domestic residences must manage and reduce the risk of fire for:
External walls, including cladding, balconies, and windows.
Entrance doors to individual flats that open into common areas.
Simplified, the aim is to apply more stringent fire safety measures to multi-occupant residential buildings (tower blocks and apartment buildings). Building owners will be responsible for ensuring the fire safety of external elements such as cladding on balconies and external walls.
The bill also aims to provide a platform for future fire safety legislation to implement the recommendations of the Grenfell Tower Inquiry. This will likely result in secondary regulation specifying more detailed and regular checks of lifts and evacuation plans.
What is the Controversy?
The bill will introduce much needed safety reforms to blocks of flats and apartments. The reforms themselves derive from the conclusions of the Grenfell Tower inquiry and aim to prevent such a disaster from occurring again. Building owners will be legally responsible for ensuring that multi-occupant residential buildings meet the new standards and will be held account if they do not.
The controversy arises when it comes to the question of who pays for this? Whilst the bill holds building owners responsible for ensuring that their premises meet regulations, it does not prevent them from passing the costs onto leaseholders and tenants. In fact, amendments to prevent this were voted down by the House of Lords. This means leaseholders will likely see increased service charges and management costs to pay for the removal of cladding.
As of January 31st, 2021, there were at least 461 residential buildings with combustible cladding systems unlikely to meet new Building Regulation guidance. Some suggest that 1.3 million flats in the UK are unmortgage-able and the costs of remedial work may be as high as £15 billion. In this light, Government funding of £5.1 billion is deemed to be insufficient by some commentators. What is more, the assistance only extends to buildings greater than 11 metres tall and cladding related remedial works. The costs of non-cladding related works and temporary measure such as 'night watches' are not covered.
What are Leaseholders to do?
The issue is one that will affect buy-to-let landlords and tenants alike. Leaseholders in smaller blocks face a toxic cocktail of increased service charges, lower property values and potentially unmortgage-able flats. The government estimates that the cost of new legislation may be as much as £75,000 per leaseholder.
The government is developing a long-term low interest loan scheme, which will limit costs of removing unsafe cladding to £50 per month for leaseholders. This scheme will apply to blocks between 11 metres and 18 metres. What is more, on the 10th of February an additional £3.5 billion of funding was allocated to support the removal of cladding on buildings over 18 metres tall. Still, for some this may be too little, too late.
Disclaimer: This 'Landlord Vision' blog post is produced for general guidance only, and professional advice should be sought before any decision is made. Nothing in this post should be construed as the giving of advice. Individual circumstances can vary and therefore no responsibility can be accepted by the contributors or the publisher, Landlord Vision Ltd, for any action taken, or any decision made to refrain from action, by any readers of this post. All rights reserved. No part of this post may be reproduced or transmitted in any form or by any means. To the fullest extent permitted by law, the contributors and Landlord Vision do not accept liability for any direct, indirect, special, consequential or other losses or damages of whatsoever kind arising from using this post.
Read More Like This.