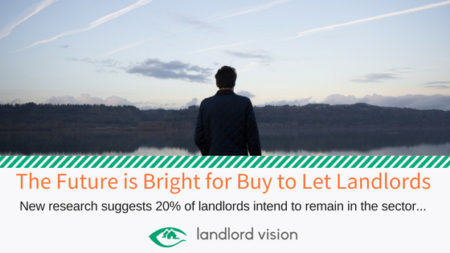 Despite all the doom and gloom caused by landlord tax changes, Brexit, and probably the weather, not all landlords are throwing in the towel and moving to Marbella.
Research carried out by a buy to let mortgage broker has revealed that 20% of landlords intend to remain in the sector, with professional landlords even more comfortable about continuing their businesses.
Landlords Confident
The figures show that all landlords who said they were staying put are confident of their future, although older landlords were more likely to carry on, which is probably a reflection of the greater number of career landlords in this sector.
6% of landlords questioned said they were intending to pull out of the sector within two years, which ties in with the loss of mortgage interest tax relief. However, career landlords expect to stay invested for around 15 years, and many of these landlords have already been in the game for nearly two decades.
Career Landlords Sticking Around for the Long-Term
This data belies the frequent reports in the press that landlords are on the verge of a mass exodus. Whilst it is clear that some landlords are exiting stage-left, most of them are accidental landlords with just one or two properties. Career landlords with larger portfolios are used to weathering the storms that periodically come along.
Nevertheless, it is no longer quite so easy to make a significant profit in buy to let. All landlords are advised to watch their expenditure and try to cut costs where possible.