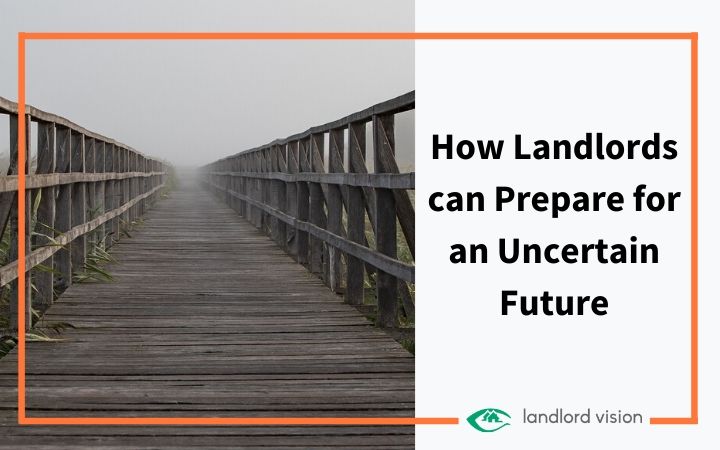 We're facing a very uncertain future. With Brexit on the horizon the housing market is holding its breath, house prices are falling, rents are rising and everything else is stagnant. Property investors are waiting to see what colour their money will be once we've left the EU. Or not.
In the last few years the government has passed huge amounts of legislation aimed specifically at regulating the private rental sector. It's now imperative to keep up with current events, the legislative agenda and the constantly changing demands on your mode of operating.
If all that wasn't enough, there have been some serious tax changes. Many smaller private landlords feel as if they're being forced from the private rental sector. Groups that protect landlord interests such as the NLA and RLA have been hard at work giving input and consultation to the government to lessen the impact on landlords where possible.
As a landlord, you'd be forgiven for feeling a bit overwhelmed by all this, so we've put together some top tips to help landlords prepare for what promises to be an even more chaotic future:
Read Everything…
Follow helpful landlord blogs to keep up to date with the news and changes in legislation that will affect you. A lot of companies that cater in news for landlords will also create resources to help you understand new changes in legislation.
Landlord Vision has a constantly evolving resource centre packed with reports, guides and other practical help for landlords.
…Including Government Sites
One positive thing the government has done in the last 5 years is to introduce new clarity standards to their communications. This means their website is particularly good at providing free, clear and reliable information on any of the tax or legislative changes they're introducing. If you want to find out about new legislation or tax laws in detail, the government website is the place to go.
Join an Association
Associations like the NLA and RLA, are excellent sources of help and support for landlords. The membership fee is worth it for the level of support, resources and perks that membership provides. Both associations are passionate about keeping their landlords informed, so this is a great way to stay on top of any landlord specific changes you need to be aware of.
Get Your Finances in Order
No one knows what's going to happen after Brexit, the economy is already showing signs of stress. If you've got loans and mortgages now is a great time to look at reducing your interest rate or getting a fixed interest rate that will help you in the event of a bad Brexit. We're not financial advisors, and everyone's situation is different, so make sure you take professional advice before diving in and making changes to your finance.
Prepare Your Tenants
This may not apply, but if any of your tenants are EU citizens and are here on a visa you'll need to find out if Brexit will affect their right to remain in the UK.
Look into Bulk Buying and Other Money Saving Opportunities
Over the last few months prices for food and other household essentials have risen quite rapidly. It's a good time to be frugal even if you don't need to be. Anyone familiar with the stock market will know that we can expect a few weeks of disruption around the Brexit date and it's anyone's guess what will happen afterwards. Keep an eye out for special deals and consider bulk buying for items you use regularly or can't live without.
Most importantly take one day at a time, keep up to date with the news, and don't bury your head in the sand.
From The Landlord Vision Team