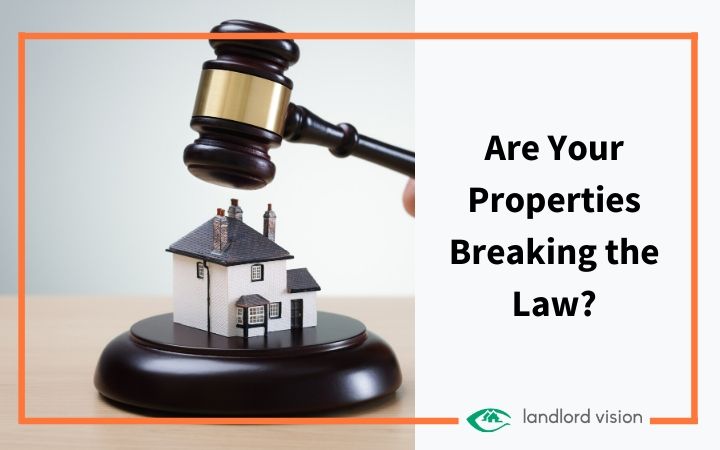 Research carried out by an energy provider switching site has revealed that 250k landlords in the UK could be in breach of the minimum energy efficiency standards when April 1 comes around. If they are, they risk being fined up to £5,000.
The site took data from Energy Efficiency Certificates (EPC) to see how many properties fell in band E and below. They are now encouraging tenants living in the private rental sector to check their EPC to see if their landlord is flouting the law.
MEES and Landlords
Minimum energy efficiency standards (MEES) affect landlords. From April 1, all private rental homes must be in band D and above. The new energy-efficiency standards have been slowly phased in, but it's likely that many landlords with older properties have ignored the need to carry out improvement works. Unfortunately, time is running out and landlords only have two months to crack on with essential improvements.
If in doubt, dig out your latest EPC reports for the properties you own. If they are rated as band D or above, you have nothing to worry about, but if they are band E, F, or G, then you have some work to do. Your EPC certificates will recommend improvement works you can do to save energy. They will also give you an estimation of how much money you can save by doing the work.
Energy Efficiency Improvements
Examples of energy efficiency improvements include replacing single-glazed windows, increasing loft insulation, and adding additional draught-proofing. This work is well worth doing, as it will cut a tenant's energy bills and make the property more attractive to buyers when you come to sell it.
"Our research shows renters in inefficient homes pay up to five times more a year for energy than those in the best performing homes", Alex Dickson, head of research at Switchcraft.
"Tenants living in rentals rated F or G are the worst affected, with some paying over £2,000 more a year to live in some of the UK's coldest, and soon to be illegal, homes."
The National Landlords Association is advising all landlords to check their EPCs and carry out reasonable improvements. But before you have a meltdown, don't panic. The cost of energy-efficiency improvements is capped at £3,500, and if you can find grants to fund some of the work, you only have to pay the difference. You can also apply for property exemptions in select cases.
Bear in mind that if you do nothing, environmental health officers at your local council may take action against you.
Have you checked your EPC certificates? Do you have work to do? Let us know what your plans are. We'd love to hear from you – you can leave a comment below or get in touch via social media.
Read More Like This: