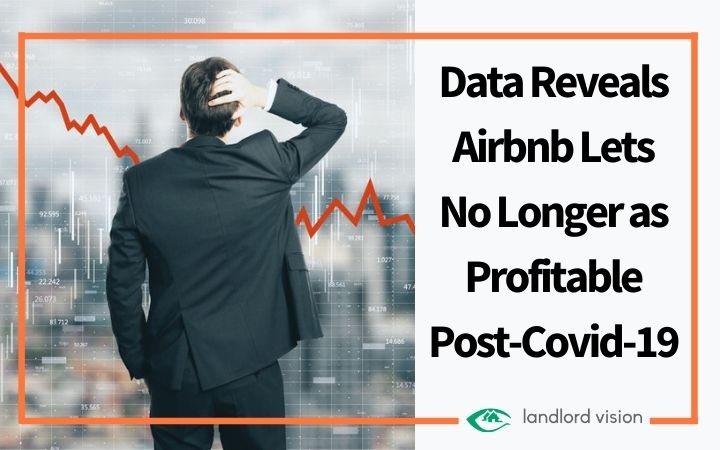 The coronavirus pandemic has decimated the travel industry, with the number of tourists visiting from overseas down by 22%. Experts say tourist numbers could fall even further, by as much as 80% in as the pandemic rumbles on, so where does this leave short-term let landlords?
Top 7 Cities for Airbnb
Research carried out by Vanquis Bank has found that there are only seven cities in the UK where it's profitable to let a rental property on Airbnb. Elsewhere, the long-term letting model is more profitable.
The seven remaining cities where Airbnb is profitable are:
Cardiff
Belfast
Manchester
Bath
Edinburgh
Newcastle
Other major cities, including London, York, and Cambridge are loss makers.
In Cardiff, the most profitable city, short-term landlords can make 86% more by letting their property on Airbnb. There, landlords make on average £3,408 a year from a long-term tenant, but if they use Airbnb to let the property out, they can make £6,344 a year.
In Belfast, the difference is 39%, with an annual income from a short-term tenant £2,964 a year and an annual income from an Airbnb listing, £4,108. In Newcastle, number 7 on the list, the difference is only 7%, with long-term income £3,057 and Airbnb income £3,276.
Cambridge is bottom of the list, with long-term tenants paying £5,722 a year compared to Airbnb tenants paying £3,744 a year.
It is worth pointing out that the Vanquis Bank data is based on landlords letting a private room rather than the entire property. For the Airbnb data, it's based on the room being let for one night a week. If short-term landlords let a room out for more than one night a week, they'll make significantly more money.
Travel Restrictions hit Airbnb Rentals
Airbnb rentals are not completely dead, as people are still travelling where restrictions permit. Landlords are having to rethink their advertising model to attract tenants. Some Airbnb landlords are now offering big discounts to longer-term tenants. This is a bid to attract remote workers looking for a change of scenery.
There is no doubt that the short-term lettings sector is going to be challenging for quite some time. It's possible there will be travel restrictions for another 12 months or more, particularly for overseas visitors. In some countries, Airbnb landlords with a large number of properties have seen their rental income decimated and their businesses collapse.
Is it Time to Switch to Long-term Lets?
If you're a short-term landlord and you are struggling to find tenants, it's worth doing the maths to see whether switching to a long-term letting model is going to be more financially viable. In cities like London where short-term lets are capped at 90 days a year and rents are much higher, it may well be more profitable to look for a long-term tenant.
Has your holiday let business hit the buffers because of Covid-19? Are you thinking of switching to long-term lets? Let us know by reaching out on Facebook or Twitter. We'd love to hear more about your experiences.
Read More Like this.