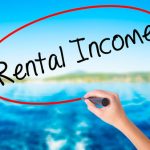 There has been a great deal of debate about Universal Credit since the government announced the way benefits are paid to tenants would be changing. On the face of it, rolling individual payments into one single payment seems like a great idea, but the new system means housing benefit is no longer paid directly to landlords.
Problems with Universal Credit
Stephen Lloyd, the Lib-Dem spokesperson for Work and Pensions have been outspoken on the problems with Universal Credit. He believes the government needs to make it easier for landlords to receive housing benefit element of Universal Credit, to minimise the likelihood of tenants falling behind on their rent payments. As he rightly points out, most landlords can't afford to let a tenant fall into arrears for months on end because many have mortgages to pay.
RLA Advice for Landlords and Tenants
The Residential Landlords Association has suggested that landlords should be informed when a tenant switches to Universal Credit. This would give landlords the opportunity to open a dialogue with tenants, providing help with rent payment schedules where necessary. The RLA says it should also be possible for tenants to nominate direct payments to their landlord if they would prefer.
MPs are set to debate the impact of Universal Credit, but with 73% of landlords still unsure about letting properties to tenants in receipt of Universal Credit, the future is uncertain. Meanwhile, the RLA will continue to offer help and advice to both tenants and landlords affected by the changes.