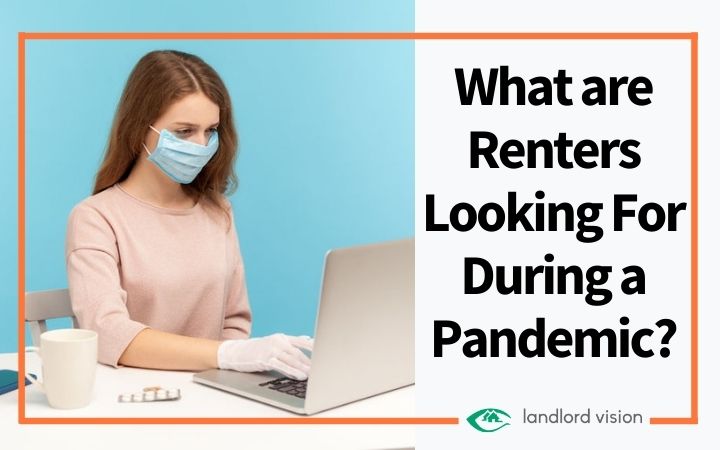 The Covid-19 pandemic has changed almost every aspect of our lives. From enforced lockdowns to panic buying in the supermarkets and working from home, 2020 has been a difficult year for all of us. Sadly, there are no signs life will be returning to normal any time soon!
Many people have been forced to reassess what they want from their rental homes. Desirable attributes in a new home are no longer the same as they were prior to Covid-19. Whilst budget and location are still the most important factors renters consider when searching for a new home, there are now other search criteria at play.
Gardens and Patios
SpareRoom.co.uk, a popular house-sharing website, has noticed some interesting search trends from would-be tenants. After months of restrictive lockdowns over the summer months, tenants are prioritising homes with gardens, balconies, and patios so they have access to outdoor space. This is evidenced by the fact searches for gardens are 98% higher than the same period last year. This is unsurprising, as outdoor space gives tenants a place to host friends and family while adhering to social distancing rules.
Shared Living Rooms
Renters seeking rooms in shared houses are prioritising properties with en-suite bathrooms and shared living rooms. This would allow them to protect their health and have a bit of extra space if stuck at home. This highlights the fact that many HMO landlords have sought to maximise their profits in recent years by converting living rooms into an extra bedroom. During lockdown, this meant people living in HMOs had nowhere to socialise.
Many renters are also looking for properties where they can work from home more easily. Properties offering an extra living room are more attractive, as it means tenants don't need to set up a workspace in their bedroom.
Searches for housemates are lower these days. People are less inclined to want to share their home with a stranger, probably because being locked down with someone you don't get on with can be daunting.
Kindness and Empathy
When asked what house sharers are looking for in a housemate, people are citing kindness and empathy as top characteristics. Again, this is likely the result of sharing a home with people who are irritating.
"We're all looking at our lives from a different perspective and re-examining what really matters to us. So it comes as no surprise that renters are re-evaluating what is important to them," says Matt Hutchinson, a director of SpareRoom.
The key takeaway for landlords is that it's worth bearing these new trends in mind. Especially if you plan on taking advantage of the current stamp duty holiday and purchasing more investment properties. HMO landlords should definitely consider adding a communal living room to their properties, even if it means losing a bedroom. Gardens and outdoors space are also highly desirable, so again, look for properties that have this.
Are you thinking of investing in new properties? If so, what are your main search criteria? Let us know. You can get in touch via Twitter or Facebook.
Read More Like This.