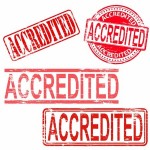 There are just weeks to go before the Rent Smart scheme in Wales comes into effect, yet only 25% of Welsh landlords have registered.
The Residential Landlords Association fears that the low take-up of the registration means many landlords are put off by the hassle of registration and have therefore decided to get out of the buy to let sector. If this happens, it will mean few available rental properties and higher rents as a result.
******Whoops! Looks like this is an old post that isn't relevant any more :/ ******
******Visit the blog home page for the most up to date news. ******
Register Online
Welsh landlords can register online. It only costs £33.50 to complete the online form and in return you receive training in your responsibilities as a landlord. Once you have a landlord licence, it lasts for five years. If you prefer not to apply for your own licence and you rent via a letting agent, the agent's licence will cover your rental properties.
Landlords Breaking the Law
The problem is that although the preliminary registration is easy, it can take up to eight weeks to complete the licensing process, and with only five weeks to go before all landlords must be registered, thousands of landlords will soon be breaking the law.
The Welsh Government is hoping that the Rent Smart scheme will improve housing standards in the PRS.
"We hope the scheme will ultimately lead to more investment in Wales by improving its reputation," said a spokesman from the government.