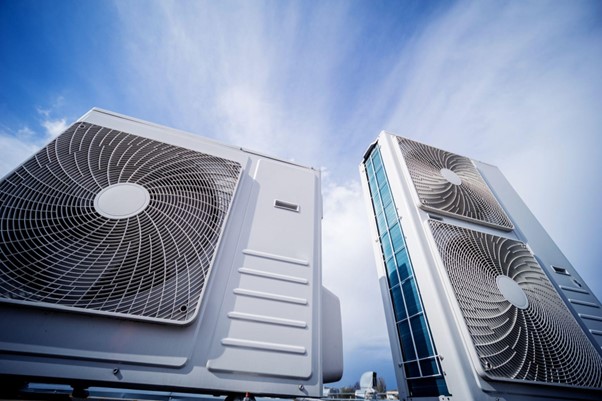 As a homeowner, it can be tough managing through the cost of living crisis. With prices on the rise, keeping your home warm while balancing the books can be a tightrope walk.
This is one of the many reasons why landlords should consider heat pumps for their properties.
How Heat Pumps Work
Heat pumps move heat from the outside to the inside. It can rely on air sources, water sources, or ground sources depending on the type of system it is. That's the simple version so let's elaborate.
One of its main functions is absorbing heat from outside. A heat pump will use a refrigerant stored in its pipes into vapour and then transfer heat inside. The vapour is then compressed to raise its temperature even higher and released into the home. The heated gas passes through your central heating system and some of the vapour transforms back into a liquid.
The liquid then passes through a special valve that cools it so it can absorb more heat. This also allows the heat pump to lower temperatures if necessary. Heat pumps then take the heat inside and transfer it to the outside. Through this repeating cycle, pumps retain an ideal temperature.
The use of this process can severely decrease electricity consumption, with certain pumps operating at a 300%-400% efficiency. This means that the amount of heat produced is far higher than the energy consumed, especially compared to other heating systems.
Why You Need a Heat Pump
So, why a heat pump? What's the benefit that makes it an item worth investing in compared to a boiler or other type of heating system?
Upgrade Your Heating
Older heating systems are inefficient and new technologies have a far better efficiency rating. This is important for a number of reasons, the most pertinent of which is that it saves on your energy bills. The more energy-efficient a system is, the more savings you'll have in the long run.
Outdated heating systems can not just be inefficient but also actively dangerous. Moreover, if your home heating is severely outdated, parts will only get more expensive to procure. Upgrading is a great way to improve the efficiency rating of your home and renovate it so that it can be future-proof.
They're Worth the Investment
It's true that a heat pump can cost £5,000 to £35,000 or even higher (depending on their source and other factors) but a decent heat pump can save £1,400 in terms of annual heating costs. The electricity savings can help you make back your investment in the long run and keep your home warmer in extreme temperatures.
Moreover, they have far lower maintenance costs than most systems. Depending on the model, a boiler has to be serviced annually which is both costly and cumbersome. Heat pumps only have to be serviced once in 5 years.
They are far safer than combustion-based systems and even most boilers. Older boilers can also be dangerous due to gas leaks, while residential heat pumps are far safer. The level of refrigent used in domestic models, although potentially flammable in large amounts, is too little in quantity to cause issues.
Long Lifespans
The average lifespan for a heat pump can be around 15 years. If maintained properly, many even function efficiently for over 20 years. The longer the heat pump will last, the bigger your return on investment will be. This logic applies to any heating system, so why not get one that lasts longer and has less frequent maintenance periods?
They also come with warranties that last quite long as 5 to 7 years are common guarantee periods for the evaporator fan, while they are even longer for the water storage tank. You can get even longer warranties if the system is registered with the manufacturer.
Grants Make Them Cheaper
If you're still worried about the costs, there are many grants that can alleviate those concerns. In the UK, the government has been trying to help citizens increase the energy efficiency rating of their homes which means heat pumps are a viable option for government grants and lucrative benefits.
For example, the Boiler Upgrade Scheme (BUS) is a program meant to encourage homeowners in England and Wales to install low-carbon heating systems. This includes heat pumps and biomass boilers. Applications have been open since spring 2022 and the scheme is planned to last for another 3 years.
While there is an eligibility criterion that you need to match, homeowners could potentially receive up to £5,000 for an air source heat pump or £6,000 for a ground source heat pump. This can help immensely with the initial installation.
Heat Pumps can be Sustainable
While this can vary depending on the fluids you use and how the heat pump is powered, these sorts of heating systems are a net benefit. Lower electricity consumption also means less strain on the energy grid, which translates to better sustainability.
They also don't innately burn fossil fuels, putting them on par with electric systems. With the additional efficiency, they can save even more. While still reliant on the energy grid, they are a better alternative for many reasons.
Having more sustainable systems also raises the value of your homes. A heat pump can improve your home's energy rating to an A, which makes it a boon for property value.
Fitting a log burner in a rental property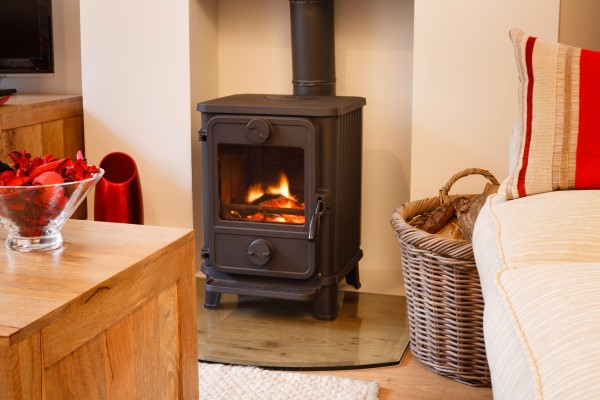 Ever thought about installing a log burner?
In this free guide you can learn about fitting a log burner in a rental property and the rules and regulations you must be aware of if you have this kind of solid fuel appliance.
On the Other Hand…
No technology is right for everyone and if the disadvantages outweigh the benefits in your case, you shouldn't opt for one. Your particular home may not be right for heat pumps for several reasons, so let's go over a few of them.
High upfront costs: Heat pumps can be expensive, however, their operating costs can be a great source of savings on energy bills and potentially lead to a path of reduced carbon emissions (there are caveats to this that we will cover below).
Installation can be difficult: Heat pumps are difficult to install both from a labour perspective and from the planning permission perspective. You may need the right permission and finding an installer can be time-consuming.
Not fully sustainable: While many tout their benefits in environmental friendliness, there are some areas where heat pumps could improve. The fluids that are often used to transfer heat are of questionable sustainability. It's better to use biodegradable fuels, although this can require research and might limit your options.
Requires Significant Work: Depending on the source, heat pumps can be difficult to implement. They are also time-consuming for workers to install and might require extensive work in your home. Heat pumps also need entryways inside which means alterations have to be made to pass them through the building cladding.
Issues in Cold Weather: While they work in ice-cold temperatures, extreme weather conditions can cause them to freeze. This would mean keeping an eye on how our heat pump is doing during cold snaps. On the other hand, modern heat pumps often have automatic defrosting which goes a long way. Always check the Seasonal Performance Factor (SPF) of your heat pump and remember that ground source heat pumps perform better under these conditions.
Hopefully, this little resource has given you a lot to consider when choosing your next heating system. Heat pumps have a lot to offer, so you should definitely check if they suit your property and environment.