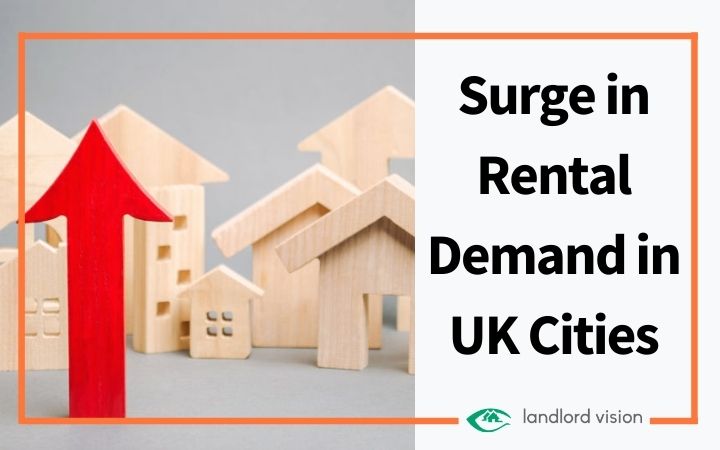 Amidst all the doom and gloom, there is some good news for landlords: demand for rental accommodation has risen by 13% in major UK cities.
Howsy, a lettings management platform, looked at data from all the major property portals. It analysed demand in the cities with the highest number of rental listings. It then cross-referenced this with tenant demand. What it found was that demand had risen in the last quarter, which coincides with a loosening of coronavirus restrictions.
Belfast and Glasgow top of the List for Tenants
Some cities have fared better than others.
In Belfast, tenant demand has risen by 32%. The next highest city is Glasgow, where demand has risen by 29%. Next is Bournemouth, at 26%, Bristol 26%, and Leeds 4%. London isn't doing too badly either. There, tenant demand has risen by 10% overall, but some boroughs have seen a much higher increase, with Kingston at 18% and Richmond at 15%.
Calum Brannan, CEO and founder of Howsy, had this to say:
"Despite some tenants finding themselves in financial difficulty due to the current pandemic, demand for rental properties continues to climb across the UK's major cities as many still require a roof over their heads and have the financial stability to secure one."
"This will be welcome news for landlords who have had a tough few months with little to no help from the Government. With a ban on evictions now over, they can attempt to return to normality and claw back some income on their bricks and mortar investment."
Why is Demand Increasing?
Experts believe that one of the reasons for an increase in interest in rental properties is that many people have been forced by Covid-19 to move. Some will have lost their jobs and be looking to relocate closer to family or new employment. Others might be looking to downsize to save money in a tough economic climate. Then we have people looking for a new home following the breakdown of a relationship.
With demand for rental properties increasing, it's likely rents will rise too. Rents are linked to demand, so when there are more renters than available properties, rents inevitably go up. Many landlords will have left the market in the last six months, after losing rental income and being unwilling or unable to continue their lettings business. After all, if a landlord is thinking of selling up, now is a good time to do so. Prices have shot up and houses are selling like hot cakes, thanks to a stamp duty holiday designed to stimulate the market.
Some Tenants Will Lose Out
As demand for rental properties increases, lower quality tenants are likely to lose out. With a lot of potential tenants to choose from, landlords are likely to pick those with the best references and credit history. Anyone who has lost income during the pandemic is going to struggle to find a new tenancy.
Have you seen a rise in demand for rental properties in your city? Let us know. You can get in touch via Twitter or Facebook.
Read More Like This.