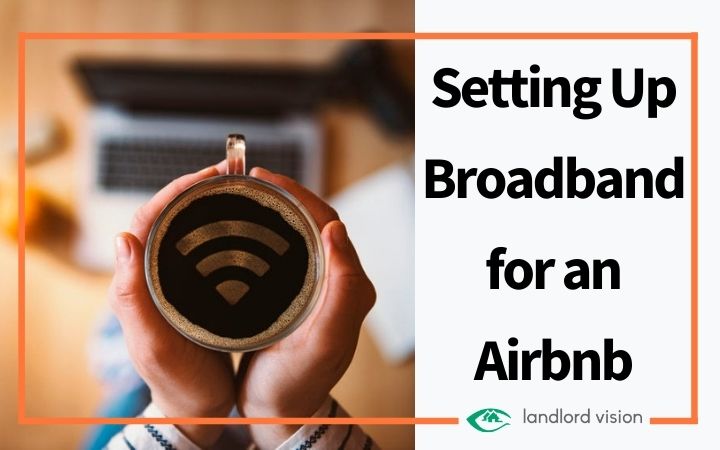 Airbnb is a disrupter in the true sense of the word. It took an established industry and turned it on its head. While some traditional B&Bs and landlords decry it as a negative influence, others have grabbed this opportunity and ran with it.
If you want to join the latter camp, offering broadband is one of the key services Airbnb guests demand. Like many core tasks of a landlord, the more time and effort you put into planning, the more effective the execution.
In this guide we're going to cover: planning and setting up broadband in an Airbnb, or any other holiday let.
What broadband connection do you need for your holiday let?
The first question to answer is what type of broadband connection do you need? The answer will be determined by the property type and your intended target market.
What type of guests are you appealing to?
If you are trying to appeal to business users and professionals, they will want to work for some or all of their trip, so will demand fast broadband.
Those taking a holiday may only require broadband access to check emails, check the local area, and stream Netflix if the weather isn't so good. Their expectations are likely more modest.
The following statements are a general rule of thumb for holiday lets:
If your Airbnb property is larger, you'll need fast enough broadband to cope with everyone potentially using broadband at once.
If your Airbnb is smaller, more modest broadband may suffice.
If your target market is the professionals, it would be a good idea to get the fastest broadband you can.
If your target market is holidaymakers, get broadband equipped for streaming Netflix, but you don't necessarily have to buy the fastest possible service.
Broadband options for Airbnb
Your broadband options are:
ADSL Broadband – This option is cheap and readily available. It uses existing phone lines to provide decent performance with an average speed of around 10Mbps. The benefits of ADSL are that it's cheap and available to any property with a telephone line. The downside is that it's not as fast as fibre.
Fibre Broadband – This option is more expensive but also readily available. The key benefit of fibre is that it's fast. Most properties in built-up areas will have the option of some kind of fibre broadband. The downside is that it's more expensive than ADSL.
There are two types of fibre:
Full Fibre To The Home (FTTH) is very fast and will easily cope with many guests in the largest properties, but availability is fairly limited, and it will cost more.
The other type of fibre is known as Fibre To The Cabinet (FTTC). This has a top average speed of around 65Mb, which will be able to download a 50mb file (e.g a modest excel spreadsheet) in less than 10 seconds. Because FTTC uses the BT network, it's available in many places. There is also Virgin Media fibre, which is a little more expensive and not as widely available, but which can deliver much better speeds compared to FTTC. For more information and to compare deals, check out Broadband Genie's guide to fibre broadband.
Mobile broadband – This option is potentially expensive but readily available. Mobile broadband is an option for remote properties without ADSL or fibre. It uses the mobile network to provide mobile broadband speeds up to 30Mbps for 4G, or over 100Mb for 5G. EE, the fastest network in the UK averaged 36Mbps last year, and performance wise it sits between ADSL and an entry fibre connection.
The benefit of mobile broadband is that it requires no cabling and is accessible anywhere if have a decent mobile signal. The downside is that the speed isn't always optimal and it can be more expensive than fibre. If you go down this route, it is vital you find a plan that offers unlimited data, otherwise you could be hit with unexpected extra costs or find the service is cut off if a data limit is exceeded.
WiFi coverage in an Airbnb
If you're offering WiFi in your Airbnb property, coverage is everything. You need to provide a strong signal in every room of the house, as a poor signal will likely result in complaints.
Tips for setting up WiFi in an Airbnb
Place the router in the centre of the property
WiFi uses radio which is omnidirectional, so receives and transmits signals to and from all directions. Placing your WiFi router close to the centre of the property means your signal should reach as many rooms as possible.
Consider creating a lockable cupboard somewhere close to the middle of the property and setting up the router there. Have the power socket outside the cupboard so guests can reboot, but have the main router secure inside so it cannot be damaged.
Remember to make sure the enclosure is wood and not metal, otherwise it will block the signal!
Check the WiFi signal throughout the property
Use a phone or laptop to test the WiFi signal in every corner of the property. Check signal strength as well as speed, and make sure coverage is adequate for the type of guests you're targeting.
You can use the WiFi function on your device or use a specific WiFi analyser app, depending on what works best for your needs.
Address poor signal areas
If you have areas in the property with poor signal strength, consider using a wireless extender or WiFi mesh kit to boost the signal. These devices are simple to use and set up, and should boost the WiFi signal enough for most uses.
Don't forget the outdoors
Does your Airbnb have a garden? Or maybe a patio or balcony? Make sure to check those for WiFi signal too. Both professionals and holidaymakers would potentially make use of the outdoors, so having a good signal is essential.
You could place a wireless extender close to the outdoor space to boost the signal, or use a specialist outdoor WiFi booster to take the signal further.
Setting up the router ready for guests
Once you have positioned your router and made sure there is sufficient signal strength throughout the property, you have a final few setup tasks to complete before everything is ready:
Change the default username and password
All routers come with a default username and password that everyone knows, and are readily available on the internet. You should change them as soon as you have set up the router to keep it secure.
Some routers allow you to change the username while others just let you change the password. Change them both if you can, otherwise change the password to something difficult to guess but easy for you to remember.
Alternatively note down the password somewhere secure.
Set the WiFi password
The WiFi password helps keep your WiFi secure and prevents neighbours or passers-by from using your broadband. Set it to something secure but not overly complicated.
You'll need to make the password available to guests. You can include this in guest information either in your guest book, or even make your own scannable QR codes that can be left around the property.
Secure your WiFi
While you're setting up a WiFi password, make sure you're using WPA2 or WPA3 encryption. This is essential to help keep guests secure.
This information should be on the same page as your basic WiFi settings.
Create a guest network
If you're setting up an Airbnb within your own home or within a property shared by others, a guest network can come in handy. It keeps your Airbnb guests separate from your family or other tenants, and adds an extra layer of security and privacy for both.
Most routers have the ability to set up guest networks and it should only take a few minutes.
These steps might seem a big job to offer broadband access to Airbnb guests, but broadband access is essential in order to compete. If you look at any Airbnb listing, WiFi or broadband is offered in all of them.
If you want to compete in one of the most competitive markets in the UK, offering fast broadband could be a genuine game-changer!
Read More Like This.