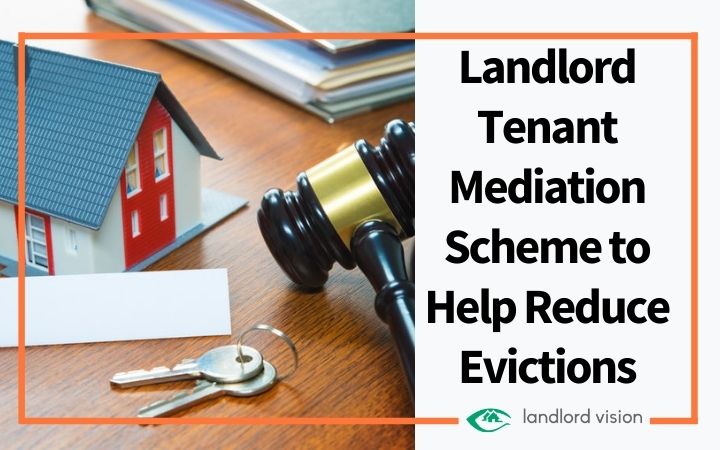 The government is testing out a new pilot project in February, whereby landlord and tenant disputes will be mediated as part of the court repossession process. Housing Secretary, Robert Jenrick, hasn't revealed too many details yet, but it is hoped the new service will relieve some of the pressure on the court system.
"It will offer mediation as part of the possession process to try and help landlords and tenants to reach a mutual agreement and keep people in their homes," says the ministry.
"Helping to resolve disputes through mediation will enable courts to prioritise urgent cases, supporting landlords and tenants to resolve issues quickly without the need for a formal hearing. The mediation pilot will work within the existing court arrangements in England and Wales."
Government Promises a Faster Resolution
The mediation service will work within the existing housing court framework. It will allow tenants and landlords to resolve issues without having to wait for a court hearing. The hope is that mediation will enable landlords and tenants to come to an agreement without taking up court time. It should also be a faster process, so if an agreement is reached, landlords can have possession of the properties within a shorter timescale.
This innovative idea is being supported by Propertymark. They say the move is an important step in restoring normality in the private rental sector.
"The whole of the private rented sector has been impacted as a result of Covid-19 but we must recognise that the courts already faced a backlog of cases prior to the pandemic," says Mark Hayward, chief policymaker at Property Mark.
Ban on Evictions Continues
As well as the mediation pilot scheme, the government has also extended the ban on evictions until 21 February, after which it will be reviewed again.
Housing charity Shelter says increasing numbers of families in the private rental sector are unable to make ends meet. Housing benefits are not covering the cost of their rent. Housing benefit payments are set according to Local Housing Allowance rates. These match the bottom 30 percent of rents per property size in the local area, but often don't tally with the rents people actually pay. This means many tenants living in the private rental sector find their housing benefit payment isn't enough to cover their rent, even when they are paying average rent.
Landlords Struggling with Rent Arrears
This is creating a debt problem, and not just for tenants. Many landlords are also struggling, as they rely on their rental income to service a buy to let mortgage. The National Residential Landlords Association is warning that many renters and landlords are dealing with rent arrears because of the pandemic. It has issued a joint statement with StepChange, a national debt charity, which calls on the government to implement a support package for tenants struggling to pay off their rent arrears.
"Without further action, debts will continue to mount, making it far more difficult to sustain tenancies and keep renters in their homes after the pandemic."
Citizens Advice says 500k renters are now in arrears, and many of them have been threatened with eviction, despite the current ban on evictions in the private rental sector.
Would you use a court mediation service if you needed to evict a tenant? Are you struggling with rent arrears and unable to keep up with buy to let mortgage payments? Let us know! You can get in touch via Twitter or Facebook.
Read More Like This.