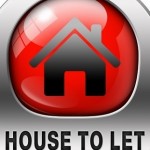 According to Citizens Advice, there has been an increase of letting agent problems reported by tenants. The organisation offered advice on rental problems to 6,500 tenant and letting agent problems between June last year and July of this year. This is a rise of 14% on the previous twelve months.
******Whoops! Looks like this is an old post that isn't relevant any more :/ ******
******Visit the blog home page for the most up to date news. ******
Younger People Experience More Problems
The biggest rise in problems is in the 17-24 year-old sector, with 810 people in this age group reporting issues with letting agents. This is a steep rise on the 360 problem cases reported the previous year. As a result of the increase in complaints related to letting agents, the Citizens Advice Bureau is renewing calls for a ban on fees charged to tenants by letting agents. The charity says many letting agencies have increased their fees in recent years, with some tenants reporting increases of as much as 60%.
Landlords Not Tenants should Pay Fees
Citizens Advice says landlords, not tenants, should be responsible for agency fees.
"Private renters shop around for properties, not for letting agents. Landlords are better able to choose agencies based on performance and cost and it should therefore be landlords paying letting agent fees, not tenants picking up these rising costs," says Gillian Guy from Citizens Advice.
Research carried out by a housing association found that tenants pay around £436 at the beginning of a tenancy and £130 at the end. These fees cover inventory check-in and check-out, guarantor and credit checks, and contract fees.