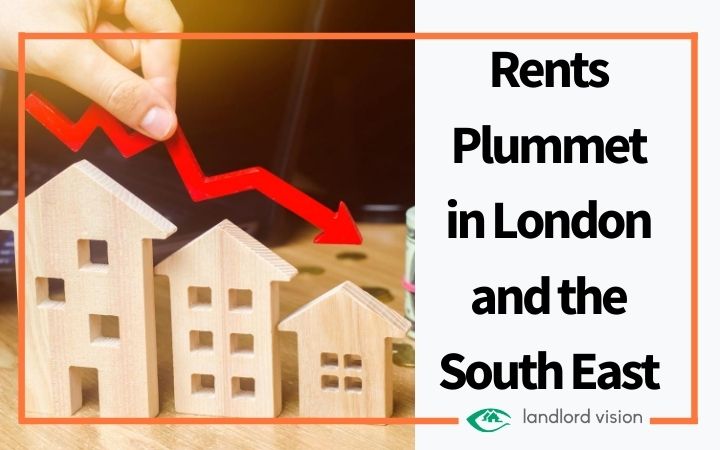 Rents in London and the South East have fallen dramatically during the Covid-19 pandemic. Figures show that in inner London, rents fell by 7.4% while in outer London boroughs, they fell by 3.6%, compared to a fall of just 0.7% across the whole of the UK. This is largely due to falling demand, with fewer tenants looking for rentals and a glut of available properties.
This pattern has not been the case across all areas of the UK. In some regions, rents rose – in the North West, the average rent went up by 5.2%. Figures from Rightmove show that the average rent outside of London was £845 in April/May, and demand for rental properties peaked on July 6.
Landlords Switch to Long-Term Lets
The collapse of the rental property market in London has largely been fuelled by landlords shifting empty short-term rental properties on to the long-term lettings market. After Covid-19 struck, the travel industry was decimated, and with lockdown implemented across the UK, there were no tourists to book short-term rentals in the capital. Since the holiday sector is unlikely to recover anytime soon and there are still travel restrictions in place, many landlords are switching their focus to long-term rentals in a bid to generate some much-needed income.
Data published by Hamptons estate agent shows that the supply of long-term rental housing in London has risen by 26% in the capital, and 14% in other parts of the UK. Naturally, as supply goes up, rents fall.
Fewer Tenants Searching for Rental Homes
The number of people looking for rental accommodation in London has also fallen. The retail and hospitality sectors have been badly hit by Covid-19. Millions of low-paid workers have been furloughed or laid off. Many have had to leave their rentals and return to live with family; those that were able to stay put have not been looking to move. This has had a direct impact on the number of people looking for rental accommodation in London.
Figures reveal that there were only 3.9 tenants per available rental property in London during June, compared to 6.3 tenants nationally. In the North West, where rents rose, the number of available properties fell by 26%, whereas the number of tenants looking rose by 6%.
The Tenants Fees Act
This dismal state of affairs comes on top of other changes to the private rental sector that are impacting landlords. As of June, the Tenants Fees Act now covers all tenancies. Landlords can no longer charge tenants administrative fees and tenancy deposits must be limited to five weeks' rent. The penalties for ignoring these rules are severe, with landlords facing fines of £5,000 for a first offence and up to £30,000 for a second offence (plus a criminal record).
Given the hostile conditions in the private rental sector right now, it seems likely that a large number of smaller landlords will decide to throw in the towel and sell their buy to let properties.
Are you one of them? Let us know. You can reach out to us on Facebook or Twitter.
Read More Like This.