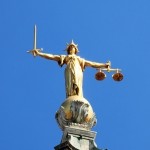 A property management company in Manchester has been fined a whopping £100k for breaking HMO management regulations and putting its tenants at risk.
Numerous Problems
Council housing inspectors found a host of problems when they went to inspect the properties on Clarendon Road in the city.
******Whoops! Looks like this is an old post that isn't relevant any more :/ ******
******Visit the blog home page for the most up to date news. ******
Smoke detectors had been disconnected, fire alarms and fire doors were not working properly, there were damp problems and ceilings were leaking. Outside land was badly overgrown and littered with discarded waste. The company also failed to provide essential electric and gas safety certificates.
Beckhall Properties is worth more than £10m, but it has been fined a total of £108k for twelve offences. It isn't the first time the company has been in trouble with council housing officials, either. Earlier on this year they were fined more than £12k for similar offences.
Protecting Tenants
HMO regulations are designed to protect tenants living in houses of multiple occupation, by ensuring landlords implement minimum safety standards. Fire alarms, smoke and heat detectors, and other safety features must be installed and maintained by landlords.
In an interview with the Manchester Evening News, deputy council leader, Bernard Priest, said:
"Let the size of the fine send a message – in no uncertain terms – that it is simply unacceptable for landlords to fail in their legal obligations.
"Landlords have a duty to ensure their properties are suitably maintained and are not hazardous to their tenant's safety. This rogue landlord has failed their tenants, at a number of properties, and will now pay a heavy price."