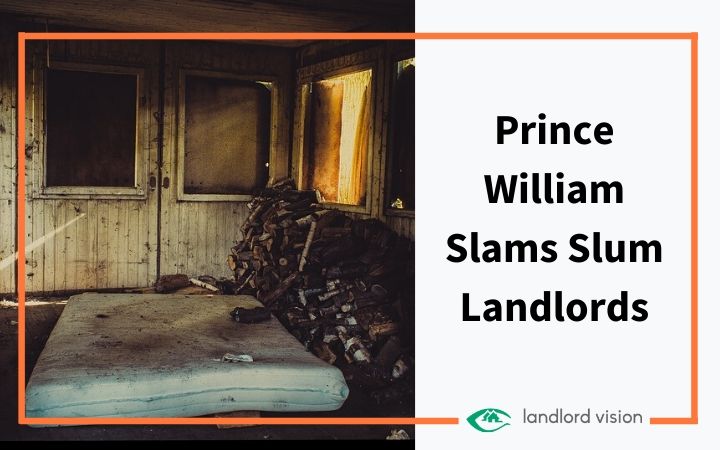 After an official visit to Blackpool, Prince William and his wife, Kate, are reported to have been horrified at the state of some of the town's HMOs. The royal couple were given a tour of some of the worst slum housing in Blackpool. They saw dangerously rundown properties covered in black mould and littered with rubbish. No doubt it wasn't what they were expecting to see on a trip to the seaside!
Blackpool HMOs
The prince and his wife were visibly moved by the plight facing poorer families in Blackpool and he commented on the issues surrounding Blackpool's HMOs.
"Blackpool has always been one of the UK's most loved seaside towns. It is famous for its beaches, its promenade, its iconic venues, and its stunning illuminations. But there obviously is a sadder side to Blackpool that we will see a bit of today – and we shouldn't attempt to skirt around this issue. Dispiritingly, those challenges are felt very strongly today and they are more pressing than ever."
"And a unique problem has also arisen as a result of falling demand for tourist accommodation, which has created an over-supply of what the council now perceive to be extremely low-quality private-rented accommodation."
The Sad Decline of Tourism
Blackpool was once the jewel in the crown of Lancashire's tourist industry. But, following the decline of the town's tourist industry, the tourists now head to Benidorm and Crete instead.
Many of the larger properties have been converted into HMOs by landlords seeking to cash in on tenants claiming housing benefit. Some of these landlords treat their vulnerable tenants as 'cash cows' and don't spend any money maintaining or updating their properties. The Duke and Duchess of Cambridge saw first-hand just how bad some of the housing in Blackpool is.
Kate and William visited a property that was once a thriving bed & breakfast business. Today, it's covered in mould and graffiti, with debris everywhere, rotting floorboards, and water running down the walls. Kate was most upset to think that children had been living in properties like this and she told Alan Cavill from Blackpool Council that she wouldn't want to think of any child living there.
Renovation Program for Slum Housing in Blackpool
Blackpool Council is trying to rectify the problems caused by slum landlords. The Blackpool Housing Company is buying up slum properties, renovating them, and renting them out to families. The royal couple visited one of the newly renovated homes and were delighted to see how much nicer it was.
Blackpool, like many traditional seaside towns, has suffered a significant decline in recent years. With the rise of package holidays abroad, seaside towns have seen visitor numbers fall. With diminishing revenue from tourism, unemployment has risen, which has led to an increase in crime and other social problems. Towns like Blackpool have a higher number of residents claiming benefits, with no hope of improving their lot in life. This makes them ripe for exploitation by slum landlords.
Despite all the squalor, Kate claimed she was looking forward to returning to Blackpool with her children. She told reporters that she would love to visit Blackpool Tower with George, Charlotte, and Louis.
"There's so much here the children would love," she said. Whether the royal couple do come back for a visit to the town remains to be seen.
Read more like this:
Universal Credit is Failing Landlords and Tenants
Council pay £500k Housing Benefit to a Rogue Landlord they'd Banned from Operating
Stories That Will Make you Weep – The Worst Landlords and Tenants of 2018