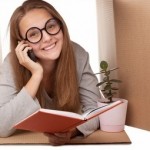 Landlords who provide accommodation for students are exempt from paying council tax and their properties are exempt from business rates. However, if plans proposed by two Liverpool councillors go ahead, this could soon change.
******Whoops! Looks like this is an old post that isn't relevant any more :/ ******
******Visit the blog home page for the most up to date news. ******
Student Landlords are a 'Profit-making Business'
Councillors Nick Small and Laura Robertson-Collins put forward a motion at a council meeting last week, to force student landlords to pay business rates and council tax. Their argument is that student landlords are making a profit and should therefore pay for public services, as other landlords do.
The government currently compensates councils for the loss of council tax income from student accommodation, but this grant is being phased out. As a result, Liverpool council is keen to find a different way to raise the cash, but the Residential Landlords Association (RLA) has doubts about whether charging student landlords is a good move.
Students Will Suffer
The RLA fears forcing student landlords to pay council tax and business rates will inevitably lead to a hike in rents and a reduction in the quality of student accommodation on offer.
"This sets a very dangerous precedent. Where one council goes others are sure to follow," says the RLA.
"Landlords will look to recoup this extra tax by increasing their rents and taxing them in this way will reduce the amount of money they have to spend on repairs and home improvements for their tenants."
The Liverpool Guild of Students is also vehemently opposed to the changes.