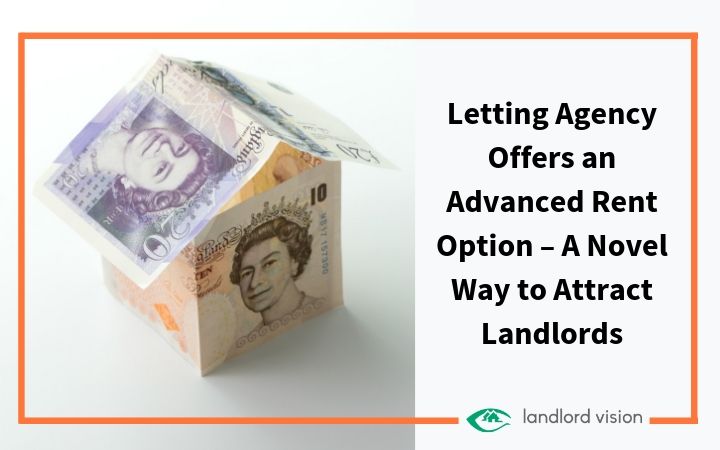 Business is not exactly booming in the Private Rental Sector right now. Consequently, letting agents are having to work a bit harder to generate new business. One enterprising letting agency has come up with a novel approach.
Cash in Advance
The Advanced Rent Option, pioneered by the lettings branch of Choices Estate Agents, lets landlords take a lump sum in return for signing up to a 12-month contract. The agency collects the tenant's rent and deducts agency fees, but the landlord is paid in advance. They can then use the cash to pay their mortgage or invest in further properties.
"We want to provide landlords with more financial freedom while at the same time ensuring they have the protection and peace of mind they require by letting through a trusted high street agency," says Simon Shinerock, the entrepreneurial owner of Choices.
A Flexible Rental Payment Scheme for Landlords
The scheme is quite flexible. Even landlords with existing tenants can apply to join. If you do have a tenant in place, sign up to the Choices Advance Rent Option and the tenant will have his/her references checked and background checks performed. If all goes well, the landlord receives the lump sum. In addition, landlords can ask Choices to handle their tenancies with tenants in-situ and when the time comes to start a new tenancy with new tenants, switch over to the Advanced Rent Option and enjoy a cash lump sum.
For landlords with cash flow issues, it seems like a no-brainer, and Choices is quick to extol the virtues of their scheme.
"All shrewd investors know that during a market lull is the time to pick up a bargain before the next period of growth," explains Simon Shinerock. "However, finding the capital to do so is not always easy. That's why we want to help landlords to take advantage of favourable investment conditions by using the annual rent from their existing properties to purchase their next one."
Changes in the Private Rental Sector
Shinerock believes the private rental market is undergoing a seismic shift. He says the agency is seeing fewer accidental and part-time landlords and increasing numbers of serious investors with larger portfolios. For that type of landlord, an Advanced Rent Option is attractive because they can use the money as a down-payment on a new property.
The official launch of the Advanced Rent Option scheme takes place on 28 August. If you attend the event, you can learn more about how the scheme works and sign up on the day.
How would you spend a year's rent in advance? Tell us more in the comments!
Read More Like This:
Landlords are you Ready for the Fees Ban? Here's What you Need to Know
Letting Agent Offers Expert tips for Landlords
The Rise of Build to Rent and Corporate Landlords