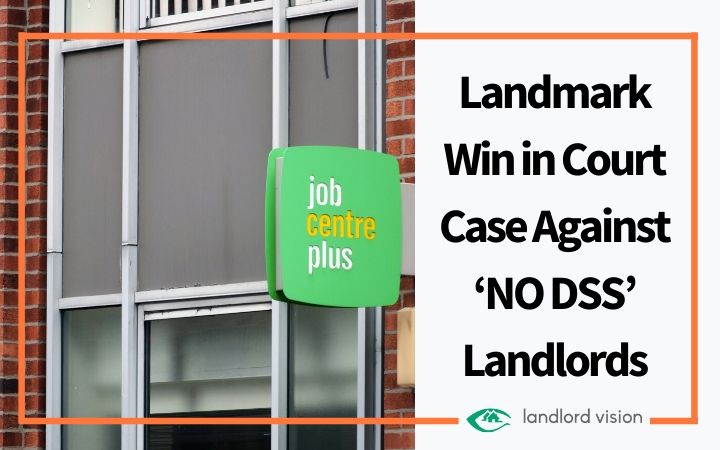 A landmark ruling in a case backed by Shelter has ruled ads stating 'NO DSS' tenants are unlawful. The case was pursued through the courts by a disabled single mother who ended up homeless when a letting agent refused to accept her because she was on housing benefit.
The woman had been issued a Section 21 notice and needed to find a new place to live. She found what she thought was a perfect two-bed property for her family, but when the letting agent discovered she was claiming housing benefit, she was told there was a 'no DSS' policy.
Perfect Tenant Rejected by Letting Agent
The fact she could pay six-months rent in advance, had exemplary references from two previous landlords, and a professional guarantor made no difference. As a result, the woman ended up living in a hostel with her two kids. However, she was determined to fight her corner, believing it to be unfair and unlawful.
House charity Shelter has been fighting 'no DSS' policies for two years, so they agreed to help the tenant take her case to court.
The judge at York Crown Court ruled that discriminating against housing benefit tenants was unlawful.
She said: "rejecting tenancy applications because the applicant is in receipt of housing benefit was unlawfully indirectly discriminatory on the grounds of sex and disability, contrary to […] the Equality Act 2010."
Shelter Delighted by Ruling
Shelter is delighted with the outcome of the case.
"It finally clarifies that discriminating against people in need of housing benefit is not just morally wrong, it is against the law."
Shelter's research estimates around 63% of private landlords have a blanket policy of not letting to tenants on benefits. In addition, many buy to let mortgage lenders have previously placed restrictions on DSS tenants. However, the hostile climate for tenants on benefits is changing.
Just last year, three major lenders removed no DSS clauses from their terms and conditions following similar legal action, and the rest have now followed suit.
NRLA Backs Decision
The National Residential Landlords Association is in favour of the decision.
"No landlord should discriminate against tenants because they are in receipt of benefits. Every tenant's circumstance is different and so they should be treated on a case by case basis based on their ability to sustain a tenancy."
However, they point out that the government needs to do more to support tenants on benefits, as housing benefit does not always cover market rents.
Landlords should always treat every tenancy application on its own merits. Just because a tenant is claiming benefits, it doesn't mean they will default on the rent. Even well-paid tenants can be terrible with money!
Always run credit checks and speak to previous landlords before making a decision. Asking a tenant to provide a guarantor can lessen the risk of letting to a new tenant, as can landlord insurance that covers rent arrears and property damage.
Do you operate a no DSS policy? Or do you think such policies have no place in the modern private rental sector? Let us know. You can get in touch via Twitter or Facebook.
Read More Like This.