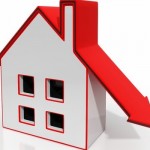 Landlords are scaling back on their property investment purchases. UK Finance figures reveal that buy to let home purchases via a mortgage are 19% down on the same period last year. Experts believe this is because of government tax changes and increased regulation in the sector.
The loss of mortgage interest tax relief, a higher SDLT for second home purchases, and tighter lending criteria have all created the perfect storm. First-time landlords are thinking twice before investing in buy to let properties and smaller landlords are reconsidering their business strategies.
Landlords Provide a Vital Service
The private rental sector provides 1/5 of housing stock in the UK. Landlords provide a vital service that compliments social housing provided by local authorities. Without private rental housing, many vulnerable families would be homeless.
However, research carried out by a leading landlord insurance company has revealed that whilst smaller landlords are selling up, more experienced career landlords are still looking to invest. One-third of landlords with a single buy to let property are thinking of selling, but nearly 40% of landlords with two or more properties are planning to expand their portfolio.
A Tough Climate
Operating conditions are now a lot tougher for landlords, but rental yields are increasing in many areas of the UK. London was the only place where rental yields fell; largely because of steep property prices. The average rental yield was 5.2% in 2017, which is much higher than a regular savings account.