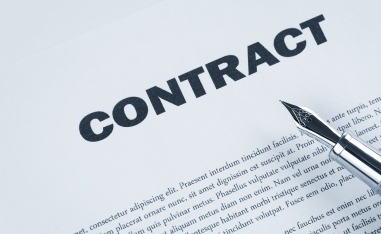 Zero hour contracts are becoming increasingly common amongst lower paid workers. Big companies such as Amazon, Sports Direct, and Mc Donald's all routinely offer their employees zero hour contracts. This means the workers are not guaranteed any hours and may therefore not get paid. For landlords, this can create problems and as a result, many landlords are reluctant to offer tenancy agreements to tenants on zero hour contracts. But is this ethical?
******Whoops! Looks like this is an old post that isn't relevant any more :/ ******
******Visit the blog home page for the most up to date news. ******
Landlord Discrimination
Landlords are not allowed to discriminate against tenants on the basis of religion, disability, gender, sexual orientation and race. But landlords do have some right of choice when it comes to affordability.
"A landlord must be able to have some freedom over who he accepts as a tenant. And the employment status of the tenant is a key issue," says landlord and tenant specialist, Tessa Shepperson.
"It is pretty dangerous to take in a tenant whose employment contract does not guarantee him any income as you [the landlord] could end up seriously out of pocket. Particularly when you bear in mind that it takes up to six months or more to evict a tenant (for example for non payment of rent) and during all that time the landlord will still have to pay his expenses on the property," she adds.
Poor Landlord Practice
Of course not everyone agrees. Ajay Agota from lettings firm, KIS, describes the policy of evicting tenants on zero hour contracts as: "throwing perfectly good tenants out with the bathwater". He thinks it is poor practice to ban tenants on zero hour contracts completely.
"Self-employed people don't have guaranteed paid hours either – are they next out the door?" he points out.
Your thoughts?